Latest News on Maggie May
Latest News on Maggie May
Stage Credits
  [West End]
Original London Production, 2009
Ensemble [Replacement]
  [Broadway]
Broadway Production, 1903
Performer
Stage
Performances
  [West End]
Original London Production, 2009
Ensemble [Replacement]
  [Broadway]
Broadway Production, 1903
Performer
Maggie May News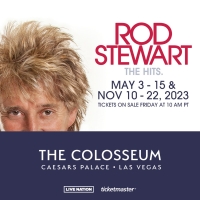 Rod Stewart Extends Las Vegas Residency Into 12th Year With New 2023 Concerts
by Michael Major - Oct 3, 2022
Featuring chart-topping hits spanning Stewart's career, the production remains one of the best-reviewed shows on the Las Vegas Strip. The setlist includes songs like, 'You Wear It Well,' 'Maggie May,' 'Da Ya Think I'm Sexy,' 'The First Cut is the Deepest,' 'Tonight's the Night,' "Every Picture Tells A Story," "Infatuation," and 'Forever Young."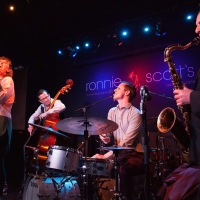 Scarborough's Stephen Joseph Theatre Announces Programme of Autumn/Winter Visiting Productions
by Stephi Wild - Jul 6, 2022
A packed programme of visiting productions has been announced for the autumn and winter of 2022 at Scarborough's Stephen Joseph Theatre.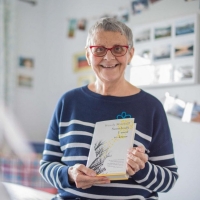 Exclusive Reading By Yorkshire Dementia Campaigner Wendy Mitchell Comes to Leeds Playhouse
by Stephi Wild - May 5, 2022
Bestselling author Wendy Mitchell is giving an exclusive reading at Leeds Playhouse on Tuesday 10 May as she explores how to live creatively with dementia alongside her fellow Yorkshire writer Rosa Peterson.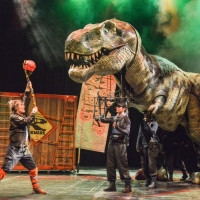 St. Helens Theatre Royal Announces May Lineup
by Stephi Wild - Apr 28, 2022
Live music, drama, comedy and a giant family friendly extravaganza are all set to entertain and enthral at St Helens Theatre Royal during May.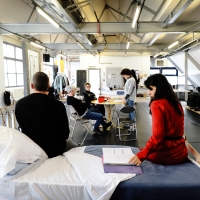 Photos: Inside the Rehearsal Room for MAGGIE MAY at Leeds Playhouse
by A.A. Cristi - Apr 27, 2022
See first look images of the Maggie May rehearsal room show the cast coming together as a family, with all the love, laughter, tears and kitchen singalongs that entails.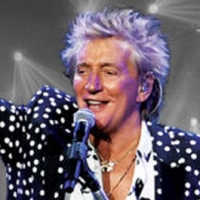 Rod Stewart Announces New North American Tour Dates
by Michael Major - Feb 16, 2022
Sir Rod Stewart, the legendary two-time Rock & Roll Hall of Fame inducted singer-songwriter today announced 19 newly added dates for his highly anticipated 2022 North American summer tour with special guests Cheap Trick. The 38-date tour will be Stewart's first in four years and features a night of iconic hit songs.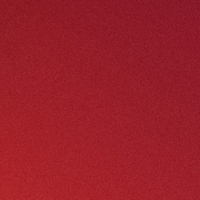 BACON Comes to the Finborough Theatre Next Month
by Stephi Wild - Feb 3, 2022
In a production commissioned by the Finborough Theatre, the world premiere of Sophie Swithinbank's award-winning drama Bacon opens at the Finborough Theatre for a four week limited season on Tuesday, 1 March 2022 (Press Nights: Thursday, 3 March 2022 and Friday, 4 March 2022 at 7.30pm).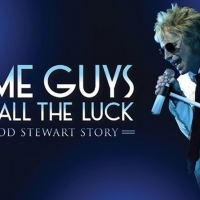 Musical Celebrating Sir Rod Stewart Will Arrive at the Wyvern Theatre
by Marissa Tomeo - Jan 5, 2022
Direct from the West End, Some Guys Have All the Luck celebrates the career of one of rock's greatest icons, Rod Stewart's incredible journey from street busker to international superstar. Paul Metcalfe delivers both an authentic and charismatic performance as Rod Stewart; from the distinctive vocals to the swaggering showmanship and sheer fun that has made Rod one of the most loved performers of all time.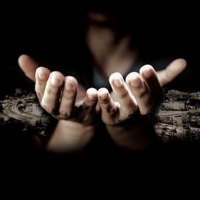 Coventry City Of Culture Trust and The Royal Shakespeare Company Will Present a New Co-Production, FAITH
by Stephi Wild - Jul 30, 2021
Tickets, which are free, will be available to book for pre-registered audiences on Friday 20th August, with general on-sale on Friday 27th August. Casting information to be confirmed. Learn more about the production here!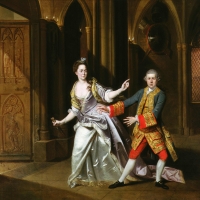 Updated Release Date Announced For New Digital Production Of MASKS AND FACES
by Stephi Wild - Jul 15, 2021
In the tradition of The School for Scandal and The Rivals, Masks and Faces is both a 18th century period caper and a tribute to the backstage world of the theatre, complete with the hapless failed playwright, Triplet, and his hungry family, to real-life writer Colley Cibber, and the ghastly critics Soaper and Snarl……
Maggie May Videos
STAGE TUBE: Behind the Scenes - Steven Webb, Richard Chevara and More in King's Head QUASIMODO World Premiere!
by Stage Tube - Mar 20, 2013
Ahead of the first public preview tonight, producers have released rehearsal footage and creative interviews for Quasimodo, the last great unproduced musical by Oliver! composer Lionel Bart, which is getting its World Premiere, 50 years after it was written. In a major coup for the King's Head Theatre in London, Quasimodo will play for a 4-week season from Wednesday 20 March - Saturday 13 April. Click below to watch the behind-the-scenes video!
Maggie May Frequently Asked Questions
How many Broadway shows has Maggie May been in?
Maggie May has appeared on Broadway in 1 shows.
How many West End shows has Maggie May been in?
Maggie May has appeared on London's West End in 1 shows.
What was Maggie May's first West End show?
Maggie May's first West End show was Sister Act which opened in 2009