Latest News on Liz Duffy Adams
Liz Duffy Adams News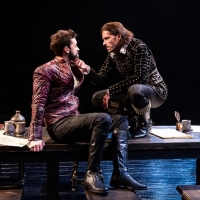 BWW Review: BORN WITH TEETH Brings High-Class Elizabethan Fan Fiction to The Alley Theatre
by Christian Gill - May 12, 2022
Everyone has those important artists they dream of seeing together, the genius writers who if locked in a room together would have some of the greatest conversations. The wonderful thing about fiction is how we can bring life to those conversations and make them just as exciting as we imagine they are.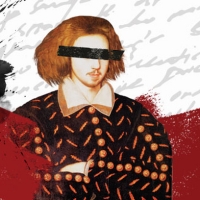 BWW Feature: The Gays of History Get Their Due in BORN WITH TEETH at The Alley Theatre
by Luke Evans - May 2, 2022
For those ready to see how a stifled, heterosexual history can blossom forth into the present with new queer wonder, get yourself to the Alley Theatre to see Born with Teeth.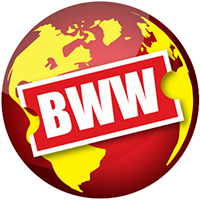 Alley Theatre Announces Programming For The 2022 Alley All New Festival
by A.A. Cristi - Apr 14, 2022
The Alley Theatre announces the line-up for the 2022 Alley All New Festival, June 16 - June 26, 2022. The Festival will feature five new plays including readings, workshop performances, and an early draft preview. Festival playwrights include Monet Hurst-Mendoza, Austin-based Kirk Lynn completing a Thornton Wilder work, Kemp Powers, Don X. Nguyen, and Alley commissioned artist and Houstonian ShaWanna Renee Rivon. 
Dylan Godwin and Matthew Amendt to Star in BORN WITH TEETH at the Alley Theatre
by Chloe Rabinowitz - Apr 5, 2022
The Tony Award-winning Alley Theatre has announced the cast and creative team of Liz Duffy Adam's world premiere Born with Teeth. The play is directed by Artistic Director Rob Melrose and runs May 6 – June 5, 2022 in the Neuhaus Theatre. Developed in the Alley All New Reading Series, Born with Teeth now makes its world premiere this season.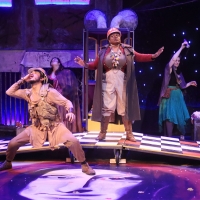 BWW Review: DOG ACT Depicts Art at the End of the World at Main Street Theater
by Christian Gill - Mar 29, 2022
Liz Duffy Adams' Dog Act is as much a depiction of the future as it is a nostalgia play about theatre people. The characters have no audience other than each other, and while they find joy in their own performance, the actors seem to feel the same love.
BWW Review: DOG ACT at CONVERGENCE-CONTINUUM
by Roy Berko - Mar 27, 2022
BWW Interview: Liz Duffy Adams Shares Her Inspirations & Writing Process for DOG ACT at Main Street Theatre
by Christian Gill - Mar 23, 2022
'I think I write parts that actors want to play. Because, in a way, I'm writing parts that I would want to play. It's this sort of language and storytelling and character-driven nature of my work, even as you know, the heart is the humanity of it. And I think that's attractive to actors, and hence to directors and audience.'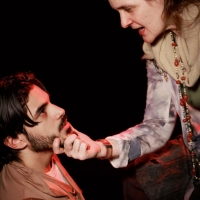 Mainstage Theater to Stage DOG ACT
by Marissa Tomeo - Mar 4, 2022
Main Street Theater (MST) is bringing back the post-apocalyptic vaudevillesque comedy Dog Act by Liz Duffy Adams. "What Liz [Duffy Adams] does with language is so much fun in terms of the way she re-makes it and so re-imagines the world," says director Andrew Ruthven. "It's unlike any play I've ever directed. The importance of language, the importance of story-telling, the importance of human connection in this post-apocalyptic world, combined with the genuine absurdity of the world she's created – it's just wild to explore." MST first produced Dog Act in 2012.
DOG ACT Comes to Main Street Theater This Month
by Stephi Wild - Mar 4, 2022
Main Street Theater is bringing back the post-apocalyptic vaudevillesque comedy Dog Act by Liz Duffy Adams.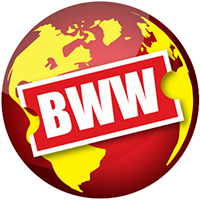 Portland Stage Clauder Competition Calls For Plays From New England Playwrights
by A.A. Cristi - Feb 2, 2022
The submission window is closing for New England's most prestigious playwriting contest, the Clauder Competition. Get your play postmarked or electronically submitted by March 31, 2022.
Liz Duffy Adams Videos
BWW TV Exclusive: Get Thee to the Berkshires for the 2016 Season of Shakespeare & Company!
by BroadwayWorld TV - Aug 13, 2016
BroadwayWorld's Richard Ridge recently stopped by the theatre company in the beautiful Berkshires to chat with some Shakespeare & Company insiders for a scoop on the summer season. Below, check out interviews with Jonathan Croy, Tamara Hickey, Cloteal L. Horne, and Ryan Winkles as well as sneak peeks of some of their currently-running shows!