Latest News on Keiji Ishiguri
Keiji Ishiguri News
On The Quays to Present REEMERGENCE: LIVE
by Chloe Rabinowitz - Oct 12, 2021
On The Quays will present REEMERGENCE: LIVE, a night of music, dance, and drag inspired by their visual album, REEMERGENCE, at Chelsea Music Hall at 7pm EST on Monday, October 25th. This event is free to the public.
KIM LOO GETS A REDO to be Presented as Part of New Ohio Theatre's ICE Factory 2021
by Chloe Rabinowitz - Jun 29, 2021
Kim Loo Gets a Redo is an original piece that takes history and shifts the paradigm to the AAPI perspective. Lisa Helmi Johanson and Kimberly Immanuel take the audience through their personal reflections on the intertwining of the lesser-known history of the Kim Loo Sisters and the erasure of AAPI women both past and present.
On The Quays Presents REEMERGENCE: A Queer Visual Album
by Stephi Wild - Jun 14, 2021
Reemergence is a 5-chapter Queer experience that spans 5 different time periods through the artistic lens of 5 different directors -- Darren Lee (Pacific Overtures, Miss Saigon), Catriona Rubenis-Stevens (e.ro.sion), Nicola Murphy (Stop/Over), Zhailon Levingston (Tina, Broadway Advocacy Coalition), and Matt Engle (Much Ado About Nothing).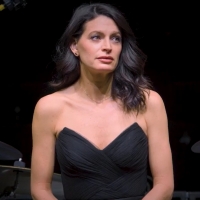 VIDEO: Jackie Burns Sings 'To Be Brave' From New Musical BOLEYN
by Chloe Rabinowitz - May 19, 2021
On the 485th anniversary of Anne Boleyn's execution, the new musical Boleyn has released a music video for the song "To Be Brave" featuring Jackie Burns (Wicked, If/Then, Hair). The song "To Be Brave" takes place moments before Anne Boleyn's execution in the show.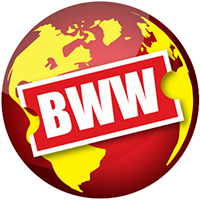 October Project Puts Out Call For Singers for Virtual Choir of Their Song 'Return To Me'
by A.A. Cristi - Apr 29, 2021
October Project is looking for singers to join in and sing on their next virtual choir!
October Project Releases New Single 'Meadow'  
by A.A. Cristi - Apr 28, 2021
October Project has announced the release of their third single 'Meadow' from their upcoming album The Book of Rounds.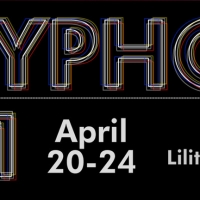 University Of The Arts' POLYPHONE FESTIVAL Returns Virtually For 2021
by A.A. Cristi - Apr 14, 2021
University of the Arts' Ira Brind School of Theater Arts has announced the lineup for the seventh annual Polyphone Festival of New and Emerging Musicals. The festival will be available online beginning April 21.
Prospect Theater Company Announces Details for Final Two Shows in Their VISION SERIES
by Chloe Rabinowitz - Dec 8, 2020
Prospect Theater Company has announced the final two release dates for their inaugural Fall 2020 VISION Series of original music-theater on film. Brain. Storm. will premiere on Wednesday, December 16th at 7pm, the 250th anniversary of Beethoven's birthday.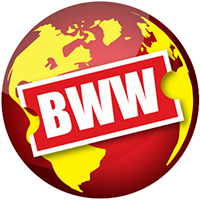 Global Choir Spreads (Virtual) Joy To The World
by Sarah Jae Leiber - Dec 3, 2020
Inspired by the joyful noise of people cheering in cities around the world each evening to thank and support healthcare workers earlier this year, and moved by the subsequent explosions of grief and turmoil across the country.
Gerard Canonico, Janet Krupin, Jonathan Christopher and More to Take Part in STILL HOME...FOR THE HOLIDAYS WITH ON THE QUAYS
by Chloe Rabinowitz - Dec 2, 2020
Stay home, stay warm, and stay cozy! Spend a cozy afternoon of holiday music with On The Quays with 'Still Home...For The Holidays with On The Quays' - an old fashioned holiday special for the very modern Zoom world.
Keiji Ishiguri Videos
Video: First Look at CABARET at WPPAC!
by A.A. Cristi - Aug 6, 2018
CABARET, winner of the 1967 Tony Award for Best Score and Best Musical and the 1998 Tony Award for Best Revival of a Musical will play the White Plains Performing Arts Center stage August 3-12.