Bio:
Broadway Debut! National Tours: Kinky Boots, Rock of Ages. Regional: Shrek, Rocky Horror, Saturday Night Fever, Fiddler, Ragtime. BFA: Ithaca College, Moscow Arts Theatre. Thanks to Telsey + Co, Michael, Ellery, and Joanna. For my parents. #LGM @3up3downblog
(read complete bio)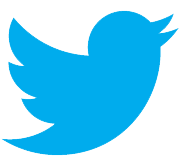 TWITTER WATCH
@JColombo54 - 10/26/21 04:09pm IMPORTANT.
@JColombo54 - 10/26/21 01:29pm I don't care what any @Mets fan has to say. I'm Team @Braves for the World Series. Here's why.
MORE TWEETS
Latest News on Justin Colombo
Bio:
Broadway Debut! National Tours: Kinky Boots, Rock of Ages. Regional: Shrek, Rocky Horror, Saturday Night Fever, Fiddler, Ragtime. BFA: Ithaca College, Moscow Arts Theatre. Thanks to Telsey + Co, Michael, Ellery, and Joanna. For my parents. #LGM @3up3downblog
(read complete bio)
Latest News on Justin Colombo
Justin Colombo, Katie Webber, Matt Ban, Kevin Michael Raponey, Tiffany Engen, Dane Biren, CJ Eldred, PJ Griffiths, Kirsten Scott, Autumn Guzzardi, Michael Mahany and Ashley E. Matthews

From:

Date:

2019-08-01

Helen Little joins with Justin Colombo, Katie Webber, Matt Ban, Kevin Michael Raponey, Tiffany Engen, Dane Biren, CJ Eldred, PJ Griffiths, Kirsten Scott, Autumn Guzzardi, Michael Mahany and Ashley E. Matthews

From:

Date:

2019-08-01

Dane Biren, Michael Mahany, Justin Colombo, Tiffany Engen, Kirsten Scott, PJ Griffiths, Katie Webber, Ashley E. Matthews, Autumn Guzzardi, Kevin Michael Raponey and Matt Ban

From:

Date:

2019-08-01

Dane Biren, Michael Mahany, Justin Colombo, Tiffany Engen, Kirsten Scott, PJ Griffiths

From:

Date:

2019-08-01

Dane Biren, Michael Mahany, Justin Colombo, Tiffany Engen, Kirsten Scott, PJ Griffiths,CJ Eldred, Katie Webber, Ashley E. Matthews, Autumn Guzzardi, Kevin Michael Raponey and Matt Ban

From:

Date:

2019-08-01

Justin Colombo, Kevin Michael Raponey, Dane Biren, Matt Ban, and Tom Galantich

From:

Date:

2019-06-25

Justin Colombo

From:

Date:

2019-06-25

Justin Colombo

From:

Date:

2017-09-22

Charissa Hogeland and Justin Colombo

From:

Date:

2015-08-06

Charissa Hogeland and Justin Colombo

From:

Date:

2015-08-06
Justin Colombo, Katie Webber, Matt Ban, Kevin Michael Raponey, Tiffany Engen, Dane Biren, CJ Eldred, PJ Griffiths, Kirsten Scott, Autumn Guzzardi, Michael Mahany and Ashley E. Matthews

From:

Date:

2019-08-01

Helen Little joins with Justin Colombo, Katie Webber, Matt Ban, Kevin Michael Raponey, Tiffany Engen, Dane Biren, CJ Eldred, PJ Griffiths, Kirsten Scott, Autumn Guzzardi, Michael Mahany and Ashley E. Matthews

From:

Date:

2019-08-01

Dane Biren, Michael Mahany, Justin Colombo, Tiffany Engen, Kirsten Scott, PJ Griffiths, Katie Webber, Ashley E. Matthews, Autumn Guzzardi, Kevin Michael Raponey and Matt Ban

From:

Date:

2019-08-01

Dane Biren, Michael Mahany, Justin Colombo, Tiffany Engen, Kirsten Scott, PJ Griffiths

From:

Date:

2019-08-01

Dane Biren, Michael Mahany, Justin Colombo, Tiffany Engen, Kirsten Scott, PJ Griffiths,CJ Eldred, Katie Webber, Ashley E. Matthews, Autumn Guzzardi, Kevin Michael Raponey and Matt Ban

From:

Date:

2019-08-01

Justin Colombo, Kevin Michael Raponey, Dane Biren, Matt Ban, and Tom Galantich

From:

Date:

2019-06-25

Justin Colombo

From:

Date:

2019-06-25

Justin Colombo

From:

Date:

2017-09-22

Charissa Hogeland and Justin Colombo

From:

Date:

2015-08-06

Charissa Hogeland and Justin Colombo

From:

Date:

2015-08-06