Latest News on Joshua William Green
Stage Credits
  [Off-Broadway]
Dixon Place World Premiere, 2019
Tute
Stage
Performances
  [Off-Broadway]
Dixon Place World Premiere, 2019
Tute
Joshua William Green News
Review: JERSEY BOYS at Fulton Theatre
by Rich Mehrenberg - Jun 30, 2022
What did our critic think of JERSEY BOYS at Fulton Theatre? Jersey Boys made its local premiere at Fulton Theatre recently. While there were certain pandemic related setbacks and obstacles, it was definitely worth the wait. Fulton's production of Jersey Boys is an amazing combination of blockbuster songs, amazing harmonies, and engaging storytelling.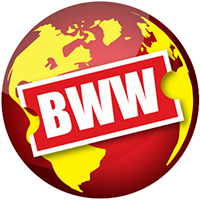 JERSEY BOYS Comes to the Fulton Theatre Beginning This Week
by Stephi Wild - Jun 29, 2022
Fulton Theatre opens the regional premier of Jersey Boys Thursday, June 30, 2022. Jersey Boys is the story and history of Frank Valli and The Four Seasons. The production follows the journey of the band's creation, the struggles they faced, and the triumphs that made them one of the most recognizable American rock and roll bands.
MAN OF LA MANCHA Comes to Fulton Theatre Beginning Tonight
by Stephi Wild - May 19, 2022
Fulton Theatre's 6th show of the 21/22 Marquee Season is the dynamic, exhilarating Man of La Mancha. This epic musical is based on Miguel de Cervantes' seventeenth century novel, Don Quixote, arguably the first true novel of the modern era. As the play begins, we see Cervantes and his manservant thrown into a dungeon where they are to be held as they await trial before the Spanish Inquisition.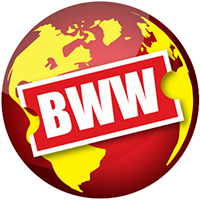 Fulton Theatre Presents SWEAT By Lynn Nottage
by A.A. Cristi - Mar 23, 2022
Fulton Theatre presents the Pulitzer Prize-winning play, Sweat. Written by Lynn Nottage, two-time Pulitzer Prize-winning playwright, Sweat takes place in Reading, PA at the height of the de-industrial revolution and focuses on friendships that are challenged by the loss of work, a shifting cultural landscape, and the divide between community, loyalty, and the pressures of a capitalistic society.
BWW Review: SONGS FOR A NEW WORLD Brightens Servant Stage
by Marakay Rogers - Mar 18, 2022
The oft- performed theatrical concert at the Junction Center is as cheering as the new weather coming in with it.
Photos: Inside Opening Weekend Of Servant Stage's SONGS FOR A NEW WORLD
by Chloe Rabinowitz - Mar 14, 2022
Servant Stage is presenting SONGS FOR A NEW WORLD at The Junction Center in Manheim, March 11-27.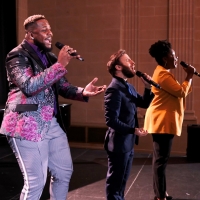 Servant Stage Opens 10th Anniversary Season With SONGS FOR A NEW WORLD
by A.A. Cristi - Feb 22, 2022
Servant Stage will kick off their 2022 MainStage season with the off-Broadway musical, Songs For A New World, running March 11-27 at The Junction Center in Manheim.
BWW Review: JOY TO THE WORLD Brings Back Caroling
by Marakay Rogers - Dec 17, 2021
Caroling around the Christmas tree never gets tired, especially when it's a whole song and dance show.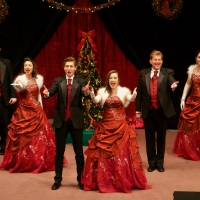 Servant Stage Presents JOY TO THE WORLD!
by A.A. Cristi - Nov 10, 2021
Servant Stage Company has announced their upcoming production Joy to the World, a theatrical celebration of all your favorite Christmas songs, holiday traditions, and Yuletide memories.
Servant Stage Presents AMAZING GRACE
by A.A. Cristi - Sep 15, 2021
The inspirational Broadway musical Amazing Grace comes to Lancaster in a dynamic concert experience, presented by Servant Stage Company. This marks the first production of the show since its Broadway run at the Nederlander Theater in 2015 and subsequent national tour. The production runs October 1 through 17 with performances in the auditorium at Lancaster Bible College.