Latest News on Joshua Hopkins
Joshua Hopkins News
LE COMTE ORY Opens This Week at the Lyric
by Stephi Wild - Nov 11, 2022
Comedy takes center stage at Lyric Opera of Chicago, as Rossini's uproarious opera Le Comte Ory makes its Lyric premiere for five performances only, November 13'Äď26, 2022.
What You Need to Know About LE COMTE ORY at Lyric Opera of Chicago
by Chloe Rabinowitz - Oct 11, 2022
Comedy takes center stage at Lyric Opera of Chicago, as Rossini'Äôs frothy delight¬†Le Comte Ory¬†makes its Lyric premiere for five performances only, November 13 'Äď November 26, 2022.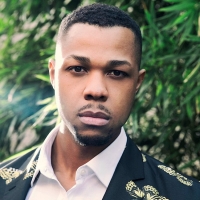 Shriver Hall Concert Series Presents Bass-Baritone Davóne Tines & Pianist Adam Nielsen In Tines' Original Program RECITAL #1: MASS
by A.A. Cristi - Sep 29, 2022
Shriver Hall Concert Series (SHCS) 'ÄĒ Baltimore's premier presenter of chamber music ensembles and solo recitalists 'ÄĒ presents the Baltimore debuts of bass-baritone Dav√≥ne Tines and pianist Adam Nielsen in Tines' original program Recital #1: Mass on Sunday, November 6, 2022 at 5:30pm. A pre-concert talk takes place at 4:30pm and is open to all ticket holders.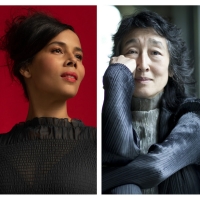 Carnegie Hall Announces 2022-2023 Season, Featuring More Than 150 Concerts
by Chloe Rabinowitz - Apr 26, 2022
Carnegie Hall today announced programming for its 2022'Äď2023 season, including more than 150 concerts by many of the world'Äôs leading artists and ensembles, plus a wide range of innovative education and social impact programs created by Carnegie Hall'Äôs Weill Music Institute, serving audiences in New York City and beyond.
Vocal Arts DC Presents Jamie Barton With Jake Heggie
by A.A. Cristi - Mar 24, 2022
On Wednesday, April 6 at 7:30pm, ¬†Vocal Arts DC presents mezzo-soprano Jamie Barton with composer'ÄĒpianist Jake Heggie in concert at the Kennedy Center Terrace Theater. This program will include selections by Henry Purcell, Franz Schubert, Johannes Brahms, and Florence Price.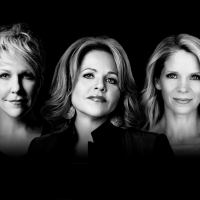 The Metropolitan Opera Announces 2022'Ä"23 Season, Featuring Ren√©e Fleming, Kelli O'Hara & More
by Chloe Rabinowitz - Feb 23, 2022
The Metropolitan Opera today announced its 2022'Äď23 season, which features seven new productions, the most in ten seasons. Opening Night is September 27 with the company premiere of Cherubini'Äôs¬†Medea, starring soprano¬†Sondra Radvanovsky¬†in the title role alongside tenor¬†Matthew¬†Polenzani¬†in¬†David McVicar'Äôs new staging, conducted by¬†Carlo Rizzi.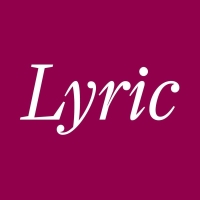 Lyric Opera of Chicago Announces 2022/23 Season Featuring Two World Premieres
by Chloe Rabinowitz - Feb 1, 2022
Lyric Opera of Chicago today announced the company's 2022/23 Season, featuring productions of classic operas, a continuing long-term focus on developing and presenting new work, plus the return of Lyric's annual spring musical.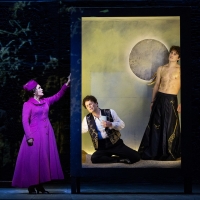 BWW Review: At the Met, EURYDICE Edges Out Orpheus for the Center of Attention in Premiere
by Richard Sasanow - Nov 24, 2021
Talk about 'Äėspoiler alerts,'Äô there was a big one for me early in the opera, EURYDICE, by Matthew Aucoin to a libretto that he and Sarah Ruhl fashioned from her play of the same name, which had its Met premiere last night. Eurydice tells Orpheus 'ÄúDon'Äôt look at me,'ÄĚ which to me mirrored the scene at the end of the piece in the Underworld when Hades tells him that he can take her back to the land of the living if he doesn'Äôt look back at her'Ķwhich, of course, he does.
Canada's National Arts Centre Orchestra Announces 2021-2022 Season
by Chloe Rabinowitz - Nov 18, 2021
When the world pressed the great pandemic pause button last year, Canada's National Arts Centre Orchestra used the time to reflect on its values and plan for its post-Covid future. Decisions made during the enforced break from public performance are reflected in the fresh layers of creative work embedded in the organisation's 2021-22 season.
Metropolitan Opera to Present Company Premiere of Matthew Aucoin's EURYDICE
by Chloe Rabinowitz - Nov 18, 2021
On November 23, the Metropolitan Opera will present¬†the company premiere of¬†Eurydice, a new Met-commissioned opera¬†by¬†Matthew Aucoin'ÄĒat 31, the youngest composer to have a Met premiere since 1938.
Joshua Hopkins Videos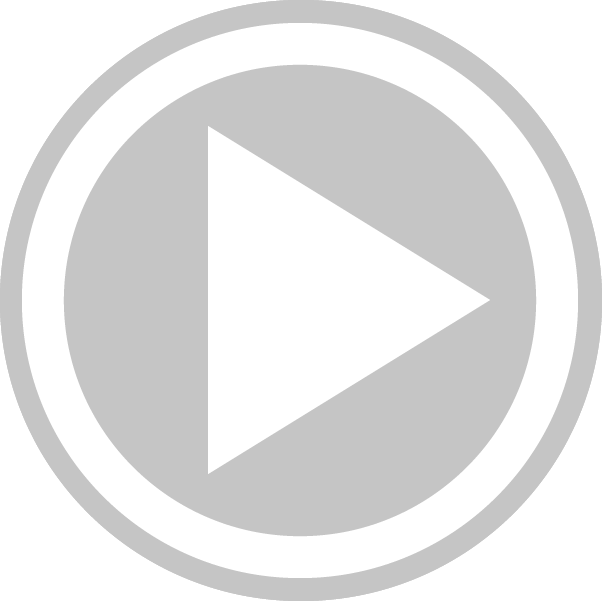 VIDEO: Watch MARRIAGE OF FIGARO From The Washington National Opera - Now Streaming!
by Alan Henry - Apr 16, 2021
The Washington National Opera's production of MARRIAGE OF FIGARO is now streaming online! Check out this production as part of their streaming series.
STAGE TUBE: The Making of Costumes and Wigs of Canadian Opera's LA BOHEME
by Stage Tube - Aug 22, 2013
The Canadian Opera Company launches its 2013/2014 season with a new production of one of the world's greatest love stories, La Bohème. Puccini's masterpiece of youthful flirtation, passionate love and heartbreaking tragedy returns to the COC for 12 performances at the Four Seasons Centre for the Performing Arts on October 3, 6, 9, 12, 16, 18, 19, 22, 25, 27, 29, 30, 2013. Check out the behind the scenes video below, featuring a look at costumes and wigs.