Latest News on Jim Culleton
Jim Culleton News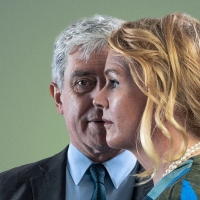 The New Play Company Presents HEAVEN By Eugene O'Brien, 25-26 October
by A.A. Cristi - Oct 20, 2022
The New Play Company will collaborate with acclaimed playwright Eugene O'Brien to present his first new play in two decades, it comes to The Everyman, Cork, 25th – 26th October as part of a nationwide tour.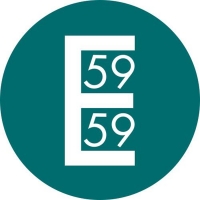 59E59 Theaters Announces Fall 2022 Season & 1st Three Shows for Winter 2023 - OFF PEAK, THE JOURNEY OF JAZZ & More
by Chloe Rabinowitz - Sep 22, 2022
59E59 Theaters has announced their Fall 2022 Season, and the first three productions for their Winter 2023 Season. The Fall 2022 Season will begin with Boswell, presented by MHK Productions. The 59E59 Winter 2023 Season will begin with The Immortal Jellyfish Girl, presented by Wakka Wakka.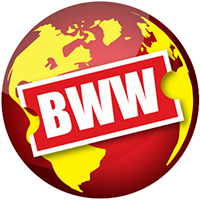 Solas Nua Premieres Film In New York City's 1st Irish Festival
by A.A. Cristi - Jan 13, 2022
Solas Nua's In the Middle of the Fields by Deirdre Kinahan, will make its on-screen debut in New York City's 1st Irish Theatre Festival. The play was originally staged outdoors this past summer at P St Beach, receiving critical acclaim. The film is directed by Laley Lippard, who also directed the theatre production earlier this year, with Emmy Award winner Doug Wilder as director of photography.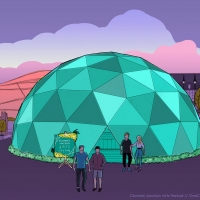 Clonmel Junction Arts Festival Announces Lineup; Running This July
by Stephi Wild - Jun 28, 2021
The panel is made up of Fishamble's Artistic Director, Jim Culleton, Dublin Dance Festival's incoming Artistic Director, Jazmin Chiodi and playwright, Rosaleen MacDonagh as well as Tipperary Dance Platform's Alexandre Iseli and the co-founder and Artistic Director of Rather Gather inclusive arts collective, Romi.
BWW Feature: INSIDE THE GPO at Solas Nua
by Sarah Murphy - Mar 29, 2021
DC is a city steeped in national myth, so perhaps it is most fitting that now, in the midst of our own battle for self-determination and statehood, Solas Nua brings us Fishamble's production of 'Inside the GPO', an intimate look at Ireland's 1916 Easter Rising...but as with every myth, one must peel back the layers to really get to the good stuff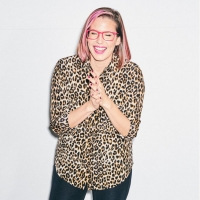 Bainbridge Podcast ACCOMPLICE Announces March Episodes
by A.A. Cristi - Mar 1, 2021
New episodes premiere every Friday, and listeners may tune in for current or previous episodes on their favorite podcast app or at BainbridgePerformingArts.org.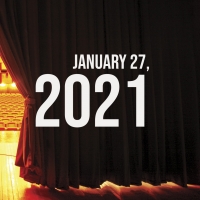 Virtual Theatre Today: Wednesday, January 27- with Liz Callaway, Lea Salonga and More!
by Nicole Rosky - Jan 27, 2021
Today (January 27) in live streaming: a Baby reunion on Stars in the House, Lea Salonga visits Be Our Guest, and more!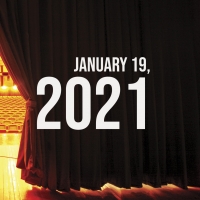 Virtual Theatre Today: Tuesday, January 19- with an Ann Reinking Tribute and More!
by Nicole Rosky - Jan 19, 2021
Today (January 19) in live streaming: an Ann Reinking tribute, Game Night on Stars in the House, and more!
Virtual Theatre Today: Monday, January 11- with Wayne Brady, Anna Deavere Smith and More!
by Nicole Rosky - Jan 11, 2021
Today (January 11) in live streaming: Isaac Mizrahi at the Carlyle, Donna McKechnie on Stars in the House, and so much more!
ORIGIN 1st IRISH THEATRE FESTIVAL Goes Online
by Chloe Rabinowitz - Dec 17, 2020
Running three weeks from January 11 to 31, the 2021 Origin 1st Irish will present a total of 20 virtual events, including recorded Theatrical Productions made both before and during Covid from Belfast, Dublin, Wexford, London and New York.