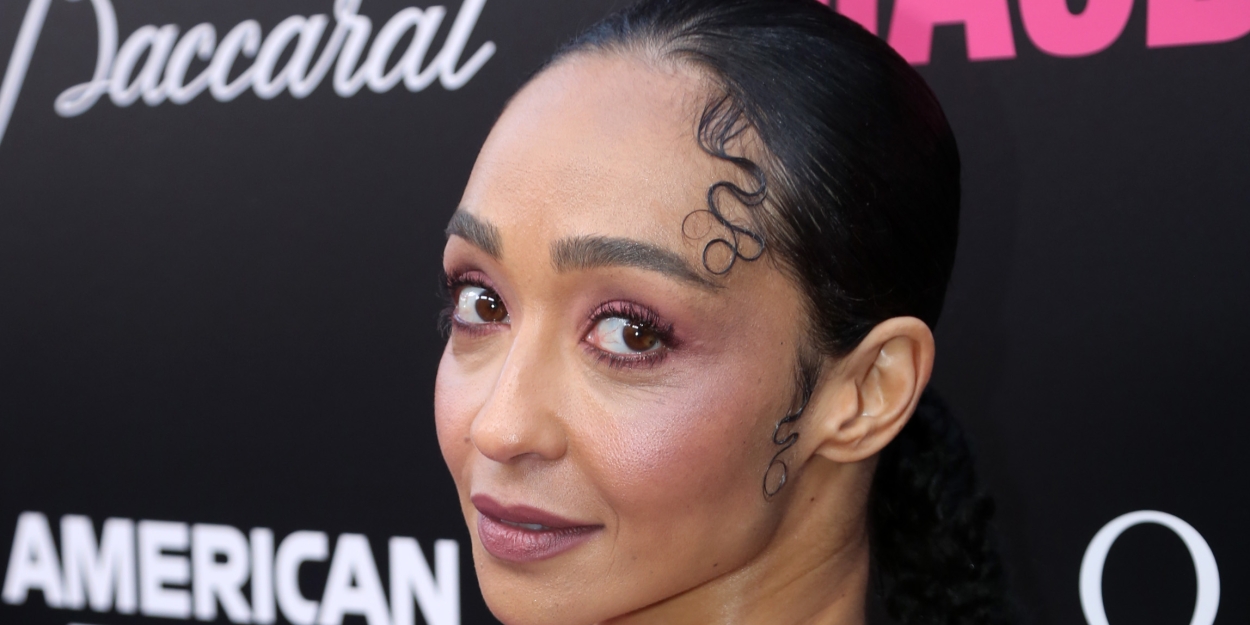 Ruth Negga, Katy Davis & More to Star in 2022-23 Transatlantic Commissions Program Readings
The inaugural cohort is comprised of Felispeaks, Kwaku Fortune, Jade Jordan and CN Smith.
Irish Repertory Theatre and Fishamble: The New Play Company announced additional casting for the west coast dates for the inaugural readings of their first collaboration, the 2022-23 Transatlantic Commissions Program, an endeavor that aims to address head-on the historical inequalities in representation that have existed in the theatrical canon. Together, Fishamble and Irish Rep commissioned four Black Irish artists and writers of color to work with a mentor over the past year to create new works that will be workshopped and presented in public readings by Fishamble in Dublin, Ireland and Irish Rep in New York City this spring.
The inaugural cohort is comprised of Felispeaks, Kwaku Fortune, Jade Jordan and CN Smith. These writers have spent the past year working under the mentorship of the Obie Award-winning playwright and Pulitzer Prize finalist Dael Orlandersmith (Yellowman, Until the Flood).
The Los Angeles reading will take place Sunday March 26 at The Los Angeles Public Library. The cast will include Katy Davis (Motherless Brooklyn); Felispeaks; Academy, Tony, Olivier & Emmy Award nominee Ruth Negga (Loving, "Preacher") and Freddy Ramsey Jr. ("Family Reunion"). For more information about the event, visit eventbrite.com/e/transatlantic-commissions-program-tickets.
The cast for the San Francisco reading, which will take place Thursday March 23 at The San Francisco Public Library, will include Jamella Cross (Night Fairy), Felispeaks, Maggie Mason (The Half Light) and James WD Mercer ii (In Love and Warcraft). For more information about the event, visit sfpl.org/events/2023/03/23/performance-fishamble-new-play-company-and-irish-repertory-theatre.
Irish Rep and Fishamble also announced today that the New York readings will be followed by a discussion with American poet, playwright, novelist, essayist, recording artist, actor, theater director, and radio journalist Carl Hancock Rux. The panel will include the writers, Nicola Murphy Dubey, Jim Culleton, Dael Orlandersmith and the actors.
The New York readings will take place at Irish Repertory Theatre (132 West 22nd St) on Monday March 20 and Tuesday March 21, 2023 at 7pm. The readings are free, with advance registration required at irishrep.org.
The previously announced New York cast will include Alana Raquel Bowers (What to Send Up When It Goes Down), Roger Casey (CasablancaBOX), Felispeaks (Wake) and Aida Leventaki (Belfast Girls).
An additional reading will take place in Dublin at The Project Arts Center on Wednesday March 15, 2023. The Dublin cast will feature Siobhán Callaghan ("Vikings: Valhalla"), Felispeaks, Kwaku Fortune ("Normal People"), Clinton Liberty ("Normal People"), Esther Ayo James (Wallpaper) and Jade Jordan ("The Catch").
Fishamble and Irish Rep are proud to foster a supportive creative environment for this cohort, and to promote and celebrate under-represented voices in Irish theatre.
This commission was supported in part by Colleen Murphy and Culture Ireland.
ABOUT FISHAMBLE: THE NEW PLAY COMPANY
Fishamble discovers, develops and produces new plays of national importance with a global reach. It has toured its productions to audiences throughout Ireland, and to 19 other countries. It champions the role of the playwright, typically supporting over 50% of the writers of all new plays produced on the island of Ireland each year. Fishamble has received many awards in Ireland and internationally, including an Olivier Award.
Fishamble is funded by the Arts Council, Dublin City Council, and Culture Ireland.
ABOUT IRISH REPERTORY THEATRE
IRISH REPERTORY THEATRE, co-founded by Producing Director Ciarán O'Reilly and Artistic Director Charlotte Moore, is now in its 33rd season after first opening its doors in September 1988 with Sean O'Casey's The Plough and the Stars. Irish Rep is currently the only year-round theatre company in New York City devoted to bringing Irish and Irish American works to the stage. Recognized with the Jujamcyn Theatres Award, a special Drama Desk Award for "Excellence in Presenting Distinguished Irish Drama," an Outer Critics Circle Award for Outstanding Achievement, and the Lucille Lortel Award for "Outstanding Body of Work," Irish Rep celebrates the very best in Irish theatre, from the masters to the new generation of Irish and Irish American writers who are transforming the stage. Nearly 50,000 audience members annually attend productions at Irish Rep's theatre located in the heart of New York's Off-Broadway community. Once here, they witness Irish Rep's engaging perspective on the Irish and their unique contributions to the world of drama.
FOR MORE INFORMATION VISIT
KWAKU FORTUNE
will next appear on our screens as Josh Ola alongside Angeline Ball, Peter Coonan and Simone Kirby in Hidden Assets directed by Thaddeus O'Sullivan; Redemption directed by John Hayes for ITV; and Burn It All opposite Toni O'Rourke, directed by Jack Hickey. He has most recently been cast as Ray in The Beauty Queen Of Leenane directed by Rachel O'Riordan for the Lyric Hammersmith & Chichester Festival Theatre, and as the voice of "Gael" in the Skydance / Apple+ animated feature Luck. Further screen credits include "Line Of Duty" for the BBC (broadcast earlier this year); "Normal People" directed by Lenny Abrahamson and Hettie Macdonald for BBC 1, BBC 3 and Hulu; and "Animals" alongside Holliday Grainger and Alia Shawkat, directed by Sophie Hyde. Stage credits include the role of Eli in Asking For It at Birmingham Repertory Theatre; Peat directed by Tim Crouch; and the role of Dara Mood Caitríona McLaughlin's acclaimed production of Marina Carr's Raftery's Hill directed for the main stage at The Abbey Theatre, Ireland's National Theatre. Kwaku trained at the Lír Academy, Dublin (in association with RADA). He is highly skilled in football & motocross, and has some boxing experience.
JADE JORDAN
is a mixed race Irish actor and author of Nanny, Ma & Me. She studied screen acting at Dublin's Bow Street Academy. Jade's television credits include upcoming roles in ITV drama "No Return," ITV/Virgin Media drama "Redemption," Channel 5 drama "Witness No 3," as well as guest roles on "Kin" (RTE1), Channel 4's "The Virtues" and BBC's "Doctors." DIFF this year will see her in a number of productions, Kate Dolan's feature film You are not my Mother, Shaun Dunne's film documentary How to tell a Secret & as a writer and producer her own short film The Colour Between. Her theatrical appearances include Citysong & Dear Ireland for The Abbey Theatre, Coole Park Poetry Series & Four Days in July for Druid Theatre Company.
FELISPEAKS
(Felicia Olusanya) is a Nigerian-Irish Poet, Performer, Playwright from Co. Longford; currently based in Dublin City. FELISPEAKS has been nominated 'Best Performer' by Dublin Fringe Festival Sep. 2018. As well as being a Member of the Poetry Ireland Board of Directors appointed June 2020, Felicia is a member of the Poetry Collective, WeAreGriot. FELISPEAKS' poem: 'For Our Mothers' is in the English Ordinary Level Leaving Cert Curriculum for examination year 2023. Also in 2020, FELISPEAKS was commissioned a new piece for RTÉ's The Big Picture on the theme of 'The New Normal' - this poem, entitled Still captured the minds of the nation and has been performed to audiences all over the country. In 2021, FELISPEAKS continued to climb, with a Visual Carlow Residency and Arts Council Bursary supporting her work. She wrote and performed Do You Miss It?, commissioned by Guinness for their national advertising campaign, 'The Best of the Pub'. She also wrote More Than Ever for Tullamore Dew X District Magazine advertising collaboration, performed by Adam Mohammed. FELISPEAKS has also recently performed at 'Dignity, A Celebration of Bob Dylan at 80' at the US Ambassador's Residence, and was nominated for JCI Ireland's Ten Outstanding Young Persons of the Year in the category of Cultural Achievement. FELISPEAKS ends 2021 as an Irish Tatler Woman of the Year with a win in the Catalyst Category - which recognises a woman who has affected change in Irish society in a pivotal way!
CN SMITH
is a playwright and director from County Louth. He holds an MFA in Playwriting from the Lir Academy and is a graduate of Trinity College Dublin, where he directed Van Gogh's Sunflowers (Samuel Beckett Theatre, 2019), and Eden (ISDA, 2019). Writing work includes the radio play Ode to a Postcode (Dublin Fringe, 2019), and At the Very Beginning (Civic Theatre, 2020/21), both written for young audiences. He was an inaugural member of The Abbey Theatre's Young Curators programme in 2018/2019, and was a recipient of The Lir Academy's Patricia Leggett Playwriting Scholarship for 2020. He also participated in Smock Alley's Baptiste Programme, and Dublin Fringe's WEFT Studio Group, both in 2021, where he developed his plays A Trip to the Beach and Before You Head Off.
Dael Orlandersmith's plays include Stoop Stories, Black n' Blue Boys/Broken Men, Horsedreams, Bones, The Blue Album, Yellowman, The Gimmick, Monster, and Forever. Ms. Orlandersmith was a Pulitzer Prize finalist and Drama Desk Award nominee for Yellowman and the winner of the Susan Smith Blackburn Prize for The Gimmick. Dael is the recipient of a New York Foundation for the Arts grant, The Helen Merrill Award for Emerging Playwrights, a Guggenheim, along with several other awards and honors. Her play, Forever, was commissioned and performed at the Mark Taper Forum/Kirk Douglas Theatre Fall of 2014, followed by performances at the Long Wharf Theatre Winter 2014/15, New York Theatre Workshop Spring 2015, and ran at Portland Center Stage Winter in 2016. Her play Until the Flood was done at St Louis Repertory in the fall of 2016.
She is currently working on two commissions for Artists Repertory Theatre in Portland and Milwaukee Repertory Theatre. Until the Flood was done at Rattlestick Playwrights Theater in 2018 and Milwaukee Rep in 2019. It was done at Portland Center Stage, ACT Seattle, the Arcola Theatre in London, The Galway Arts Festival at the Druid Theatre and at the Traverse at Edinburgh Festival. The play is scheduled to be performed in Berlin at the Schaubruhner Theatre in April of 2022 and at the Spoleto Festival in Charleston, SC in June 2022. Ms Orlandersmith is working on a commission for Rattlestick Theater called watching the watcher and has two plays opening at Milwaukee Repertory Theatre in 2022: NEW AGE, to be directed by Jade King Carroll; and Antonio's Song/I Was Dreaming Of A Son, co-written with Antonio Suarez Edwards and directed by Mark Clement. She is also working on a new work with writer/performer David Cale called You don't know the lonely one. and is working on a new piece called SPIRITAS in 2020. Ms Orlandersmith received the Doris Duke Award.