Latest News on Jeffrey Sanzel
Jeffrey Sanzel News
Review: CHARLES DICKENS' A CHRISTMAS CAROL at Theatre Three
by Melissa Giordano - Nov 17, 2022
What did our critic think of CHARLES DICKENS' A CHRISTMAS CAROL at Theatre Three?
Photos: First Look at Theatre Three's A CHRISTMAS CAROL
by Blair Ingenthron - Nov 13, 2022
Theatre Three, located in Port Jefferson, NY, has released production photos for 'A Christmas Carol,' which runs through December 30th. Check out the photos here.
Review: GUYS AND DOLLS Hits the Jackpot at Theatre Three
by Jaime Zahl - Sep 30, 2022
What did our critic think of GUYS AND DOLLS at Theatre Three? The glitz of 1920s-era Times Square is alive in Port Jefferson this fall with Theatre Three's effervescent production of the Golden Age musical classic 'Guys and Dolls.' A combination of masterful stagecraft, zippy choreography, and a top-notch ensemble of performers secures the production as must-see theatre this fall on Long Island.
92NY Musical Theater Announces 2022-2023 Season Of Theater For Young Audiences
by Stephi Wild - Sep 23, 2022
92NY's acclaimed Musical Theater for Young Audiences returns with a dynamic season of professional productions introducing families to the joy of live theater with age-appropriate themes, songs, and dances aimed at engaging and inspiring the next generation of musical theater enthusiasts.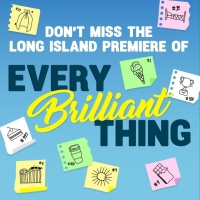 Review: Theatre Three's EVERY BRILLIANT THING is sheer brilliance!
by Nicholas Pontolillo - Jul 24, 2022
Theatre Three's Every Brilliant Thing is sheer brilliance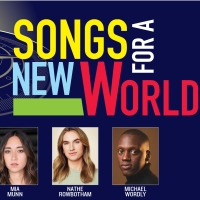 See SONGS FOR A NEW WORLD, Chita Rivera, Charl Brown & More at Berkshire Theatre Group This Month
by Chloe Rabinowitz - Jul 18, 2022
This July, Berkshire Theatre Group will present Songs For a New World, the first musical by Tony Award winner Jason Robert Brown at The Unicorn Theatre in Stockbridge, MA, and also the 2022 Colonial Concert Series: Featuring Broadway Luminaries Chita Rivera and Charl Brown at The Colonial Theatre in Pittsfield, MA.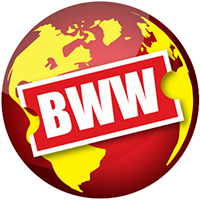 Theatre Three Presents EVERY BRILLIANT THING
by A.A. Cristi - Jun 16, 2022
Theatre Three, in association with Response Crisis Center, presents the Long Island premiere of Every  Brilliant Thing, written by Duncan MacMillan, with Jonny Donahoe. 
​​​​​​Berkshire Theatre Group Announces Casting For Late Summer 2022 Season
by A.A. Cristi - Jun 9, 2022
​​​​​​Berkshire Theatre Group has announced casting for shows in BTG's Late Summer 2022 Season. The full season will feature B.R.O.K.E.N code B.I.R.D switching, a world premiere play and an award recipient of the GRANTS FOR ARTS PROJECTS from the National Endowment for the Arts; Once, a Tony Award-winning musical; Songs For a New World, the first musical by a Tony Award winner; Dracula, a classic gothic tale of horrors; and Edward Albee's Seascape, a Pulitzer Prize-winning play.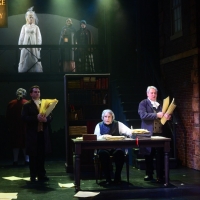 BWW Review: CHARLES DICKENS' A CHRISTMAS CAROL at Theatre Three
by Melissa Giordano - Nov 28, 2021
The show is wonderful to begin with; there is no doubt about that. Theatre Three's 37th annual production of the iconic Charles Dickens tale A Christmas Carol has certainly become a beautiful tradition on Long Island. Even with slight changes throughout the years, this ageless production is as spectacular as ever. Jeffrey Sanzel, the Artistic Director of the Port Jefferson venue celebrating its 51st season, directs the dazzling play running through December 26th.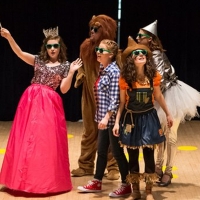 92Y Announces New Season Of Theater For Young Audiences
by A.A. Cristi - Nov 8, 2021
92Y's Musical Theater program announces its exciting new season of repertory Theater for Young Audiences with in person performances in its storied Buttenweiser Hall at 1395 Lexington Avenue in New York City.