Latest News on Jan Svendsen
Jan Svendsen News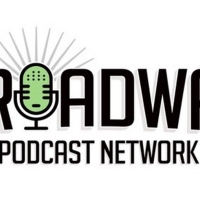 LISTEN: Celebrate Women's History Month with the Broadway Podcast Network
by Chloe Rabinowitz - Mar 10, 2022
The Broadway Podcast Network has announced 'Celebrating Women's History,' a specially curated collection of episodes from BPN's hit podcasts featuring women, and celebrating women.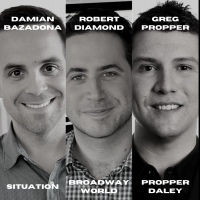 BWW Exclusive: Listen to Excerpts from New Episodes of BROADWAY GIVES BACK Focusing on Behind-the-Scenes Philanthropy
by Nicole Rosky - May 4, 2021
Philanthropy unites Broadway stars like Lin-Manuel Miranda, Gloria Estefan, Judith Light, and more. The Broadway Gives Back Podcast spotlights Broadway actors, shows, and organizations in their pursuit of social impact and doing good. Our talented guests will share stories about their favorite charities, how they got involved, and the people and causes who have benefited from these philanthropic efforts. The latest episodes feature Damian Bazadona (Situation), Greg Propper (Propper Daley), and BroadwayWorld's own Robert Diamond.

BWW Interview: Baritone Gabriel Manro Bridging the Slim Divide Between Opera & Musical Theatre
by Gil Kaan - Nov 5, 2018
Southern California's Verdi Chorus will cap off their 35th anniversary season with their Fall 2018 concert PASSIONE! OPERA! The two performances at the First United Methodist Church in Santa Monica on November 10 and 11 will feature four guest artists: soprano Julie Makerov, mezzo soprano Janelle DeStefano, tenor Todd Wilander and baritone Gabriel Manro. I had the chance to quiz two-time Grammy Award-winning baritone Gabriel Manro on his love for singing, the technical aspects of singing opera vs. musical theatre and his recent onstage proposal.
Jay-Z, Grammer & Williams Led 'Time To Give' Auction Raises Over $800,000
by Charlie Piane - May 18, 2010
'Time to Give' is an historic collaboration between renowned Swiss watchmaker Audemars Piguet and the Tony Awards. A live, invitation-only auction (conducted by Christie's Lydia Fenet) of 13 celebrity autographed timepieces was the evening's centerpiece. Special thanks to ISAIA and Wall Street Journal for their support. Transportation provided by Empire CLS Worldwide.