Latest News on Hudson Guild Theatre
Stage Credits
Productions
[Off-Off-Broadway, 1987]
Producer
[Off-Off-Broadway, 1980]
Producer
Stage
Productions
[Off-Off-Broadway, 1987]
Producer
[Off-Off-Broadway, 1980]
Producer
Hudson Guild Theatre News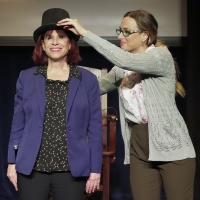 BWW Review: A DEATH DEFYING ESCAPE at Hudson Guild Theater
by Evan Henerson - Apr 26, 2022
Prestidigitation factors heavily into ESCAPE, but it's by no means the performance's only draw. Directed by Lee Costello from a script by Carter, the 90-minute three-hander showcases Judy Carter as a talented performer and a deeply conflicted person who has navigated some bumpy terrain in her life.
The West Coast Debut Of AN INTERVENTION to be Presented at Hudson Guild Theater
by Chloe Rabinowitz - Apr 11, 2022
A looming government intervention in a foreign war forces a reckoning between two good friends (played by Rebecca Lee and Jeremy Sender), to reevaluate what they truly owe each other.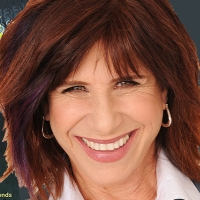 BWW Interview: The First Female Magician Judy Carter Reveals Her DEATH-DEFYING ESCAPE
by Gil Kaan - Mar 22, 2022
Author/ stand-up comedian/ magician Judy Carter presents her semi-biographical, part-stand-up, part-magic show A Death-Defying Escape! live at the Hudson Guild Theatre beginning April 2, 2022, with online streaming available starting April 9th.  Lee Costello directs Judy alongside Kevin Scott Allen and Lyndsi LaRose. Judy made some time for me to magically transform my queries into amusing bon mots.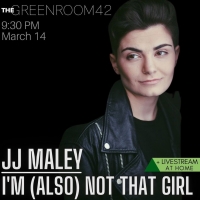 JJ Maley to Bring I'M (ALSO) NOT THAT GIRL to The Green Room 42
by Chloe Rabinowitz - Mar 7, 2022
Join JJ Maley (they/he) and friends to bring their story to the Green Room 42 for one night only. How can someone begin to see themself not as others tell them they are, but as the person they know themself to be?
Dark Comedy A DEATH-DEFYING ESCAPE to Play The Hudson Guild Theatre
by A.A. Cristi - Feb 15, 2022
Who wouldn't like to add a little magic to their life? Comedy Workshop Productions presents a darkly funny, inspiring new comedy about one woman's miraculous escape from the secrets of her past.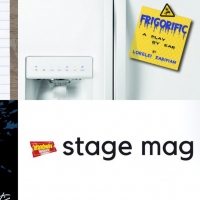 MURDER ON THE ORIENT EXPRESS & More - Check Out This Week's Top Stage Mags
by Team BWW - Oct 18, 2021
Each week, we'll be highlighting the top virtual show programs from BroadwayWorld's Stage Mag! Want to create a Stage Mag for you own show? To get started on your own program, visit https://stagemag.broadwayworld.com. This week's Stage Mags include Murder on the Orient Express - Arrow Rock Lyceum Theatre, Frigorific - Hudson Guild Theatre, We Can All Relate - Clinton High School, and Admissions - Capital Stage.
Neville Dance Theatre Announces 16th Anniversary Year Celebration BEETHOVEN & BALLET
by Chloe Rabinowitz - Oct 4, 2021
Manhattan contemporary ballet company Neville Dance Theatre will celebrate sixteen years of performing and producing dance in New York City, with a return to the stage in a special production comprised of the World Premiere of 'Beethoven Suite' and a revival of repertory work 'Children's Corner', entitled 'Beethoven and Ballet'.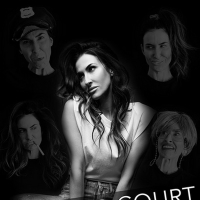 HOLDING COURT Opens at Hudson Guild Theatre
by Stephi Wild - Sep 13, 2021
Court is a young woman who seems to have had every advantage: A loving, supportive family; A top-flight education. Yet, she's troubled. She's afflicted by shame and guilt because of failure to live up to her own expectations. A messy love life and self-destructive coping strategies like petty lies contribute to her emotional burdens. She runs through a gamut of therapists without doing the work that it takes to benefit from treatment until she encounters one particular practitioner who sees through her mechanisms and connects with her.
#ACHEKHOVBURLESK: SCENES FROM A THEATRICAL LIFE Announces Free Pop-Up Performances
by Chloe Rabinowitz - Aug 26, 2021
#AChekhovBurlesk: Scenes from Theatrical Life, written and performed by John Robert Tillotson announced today a free Pop-Up reading of selections on Saturday August 28, 2021 at 4 PM at M Social Times Square, located at 226 West 52nd Street, just off Broadway on the Perch Terrace. Seating is limited, free and available 30 minutes before performance.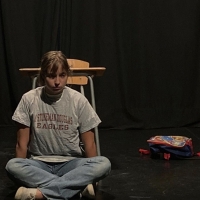 I HEAR SO EXTREMELY LOUD Will Be Performed at The Hudson Guild Theatre as Part of the Hollywood Fringe Festival This Month
by Stephi Wild - Aug 1, 2021
In a one-person-show written and performed by Ava Hase, we follow the stories of real people who have been impacted by school shootings in America. Their experiences have been transcribed verbatim from interviews, videos, and personal stories. Directed by Oscar Falcon, the play serves as both a collective catharsis and a call for examination of our world and ourselves.