Latest News on Hannah Ryan
Stage Credits
Productions
[Off-Broadway, 2019]
Director
[Off-Broadway, 2016]
Director
Stage
Productions
[Off-Broadway, 2019]
Director
[Off-Broadway, 2016]
Director
Hannah Ryan News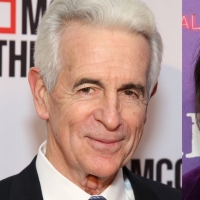 James Naughton, Beth Malone & More Join Theatre Aspen's SOLO FLIGHTS Festival
by Chloe Rabinowitz - Aug 16, 2022
Theatre Aspen has announced the cast and directors for its third annual Solo Flights, including two-time Tony Award winner James Naughton (Broadway's Chicago). Solo Flights is Theatre Aspen's developmental one-person show festival, running September 10-15, 2022, at the Hurst Theatre in Aspen, Colorado.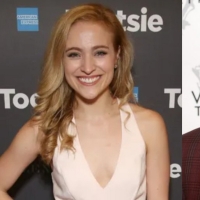 Christy Altomare and Brandon Victor Dixon to Lead THE SOUND OF MUSIC IN CONCERT in Aspen
by Chloe Rabinowitz - Jun 23, 2022
The Aspen Music Festival and School and Theatre Aspen announced the complete casting for a very special concert production of the Rodgers & Hammerstein classic musical THE SOUND OF MUSIC in Concert on Monday, July 25 and Tuesday, July 26 at 7:30 pm in the Benedict Music Tent .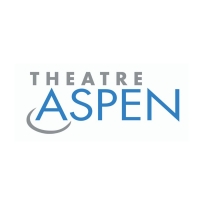 Theatre Aspen Nominated for Five Henry Awards
by Chloe Rabinowitz - Jun 20, 2022
Theatre Aspen received five nominations for The Colorado Theatre Guild's 16th Annual Henry Awards for its productions of Rock of Ages and Chicago during the 2021 Summer Season.
Hunter Foster, Cassondra James & More to Take Part in Theatre Aspen's 2022 Season
by Chloe Rabinowitz - May 31, 2022
Theatre Aspen announced today the complete casts and creative teams for the company's 39th Season, which includes the Tony Award-winning musicals Gypsy and Jersey Boys on the mainstage, as well as the summer Cabaret Series at Hotel Jerome and additional programming and special events for the summer.
Theatre Aspen Announces 2022 Summer Season
by Chloe Rabinowitz - Mar 9, 2022
Producing Director Jed Bernstein announced today the exciting line-up for the 2022 Theatre Aspen summer season. The 39th season, running from June 28 – September 15, will include two musicals, Gypsy, A Musical Fable and Jersey Boys, The Story of Frankie Valli & The Four Seasons, and more.
Robert Fairchild and Leanne Cope to Lead AN AMERICAN IN PARIS Australian Tour
by A.A. Cristi - Nov 8, 2021
Broadway and West End leads Robert Fairchild and Leanne Cope will reprise their show-stopping turns as the American GI Jerry Mulligan and the young Parisian dancer Lise Dassin in Australia in An American In Paris, with two of the country's leading lights Cameron Holmes and Dimity Azoury from The Australian Ballet, to alternate in the lead roles.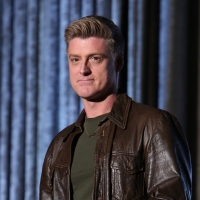 Sean Allan Krill, Nadia Bowers & More Take Part in PORTRAIT OF A HEART Reading
by Nicole Rosky - Apr 12, 2021
Portrait of a Heart received an informal reading through Artists in Residence of Toronto in January, and another virtual reading just last week. The latest reading featured Sean Allan Krill (Jagged Little Pill), Nadia Bowers, Taylor Rose Mickens, Danny Gardner, Jete Laurence, John Allyn. It featured stage direction by Nicholas Leung and organized by creative consultant Hannah Ryan (Hamilton, An American in Paris).
Playwright and Performer Hannah Benitez Signs With Verve
by Chloe Rabinowitz - Dec 10, 2020
Deadline has reported that playwright and performer Hannah Benitez has signed with Verve. Benitez's most recent play, GringoLandia, was included on the 2020 Kilroy List.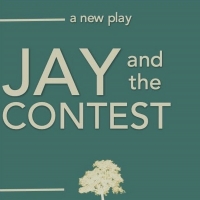 Ali Stroker and Mimi Lieber to Star In Reading Of New Play By Matt Webster, JAY AND THE CONTEST
by Chloe Rabinowitz - Feb 21, 2020
Jay is trapped in a toxic home environment. Taking care of her drug-addicted mother and lonely and misunderstood younger brother, she dreams of escaping into a better world. She is presented with the chance-of-a-lifetime when winning a nation-wide essay contest to be the new writer of the final book in a beloved series left incomplete by the death of the author. However, Jay's 'dream ending' of the story is threatened when she has to collaborate with an additional, surprise contest winner. Set in the American Midwest, Jay and the Contest explores what it means to make it out of our hometown, no matter the consequences.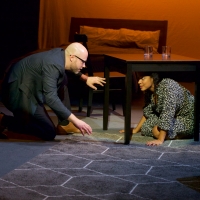 Photo Flash: The Drama League Presents APPEARANCES and THE LOVER as Part of DirectorFest
by A.A. Cristi - Jan 31, 2020
The Drama League presents DirectorFest,  the only festival in the United States dedicated to the art of contemporary stage directing.  The festival series that began January 10, 2020 continues with an evening of short plays with The Lover  by Harold Pinter, directed by NJ Agwuna,  and Appearances by Tina Howe, directed by Lindsey Hope Pearlman.