Latest News on Elliot Roth
Elliot Roth News
BWW Review: Sold-Out Don't Tell Mama Crowd (Hearts) MAMA'S BOYS (HEART) THE EIGHTIES
by Stephen Mosher - Jun 5, 2022
The Boys are back! Mama's Boys, that is. And their Eighties-themed show had the Don't Tell Mama clientele screaming and cheering on Friday night.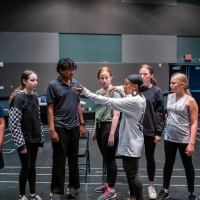 Two River's Summer Intensives Program to Return This July
by Chloe Rabinowitz - May 31, 2022
After a two-year hiatus, Two River Theater's Summer Intensives are back! Students ages 13–18 can stretch their artistic muscles this summer and create a show in just one week. The Onstage Track is perfect for actors, dancers, and singers and the Backstage Track is where technicians and designers can dig deep into the show-building process.
BWW Interview: Catching Up With The Men of MAMA'S BOYS (HEART) THE 80'S at Don't Tell Mama
by Stephen Mosher - May 21, 2022
The popular Boy Band of the cabaret scene is back with a fun new show, and they can be found at Mama's on June 3rd. Today, though, they can be found chatting with Broadway World Cabaret.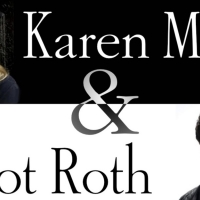 Karen Mack and Elliot Roth Continue Their Residency at Pangea
by Stephi Wild - May 13, 2022
Their mix of jazz, folk, originals, random commentary and not-so-standard takes on standards promises something for everyone. Each evening offers two sets starting at 8:30pm in Pangea's beautiful front lounge, with NO cover charge and no minimum required. A full bar & food menu are available throughout, with table service and bar seating to suit whatever type of evening you have planned.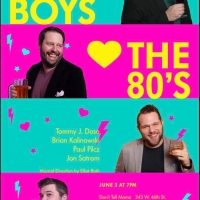 MAMA'S BOYS (HEART) THE EIGHTIES Opens at Don't Tell Mama On June 3rd
by Stephen Mosher - May 13, 2022
The popular boy group returns to the scene of the crime: the cabaret club where they were first formed and their hit show played, before the pandemic
MaryAnne Piccolo Tributes 90s Rock in LILITH FLARE at Pangea This Month
by Stephi Wild - Apr 20, 2022
On Saturday, April 30th, 2022 at 9:30pm, Pangea presents MaryAnne Piccolo's new project "Lilith Flare" celebrating the music and storytelling of incredible female artists such as Patti Smith, Joan Osborne, Dolores O'Riordan, Des'ree, Alanis Morissette and more.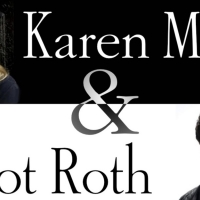 BWW Review: Karen Mack & Elliot Roth Jazz Up The FRONT LOUNGE at Pangea
by Stephen Mosher - Mar 1, 2022
Singer-songwriter Karen Mack and piano-playing vocalist Elliot Roth have a new residency at Pangea and, at their launch Saturday, they were already packing 'em in.
Photo Flash: February 15th Installment of THE LINEUP WITH SUSIE MOSHER at Birdland Theater by Photographer Stewart Green
by Stephen Mosher - Feb 27, 2022
The weekly look at The Lineup arrives a little late but it arrives, nonetheless.
Two River Theater Announces Opening Act Summer Program for Rising 9th-12th Graders
by Chloe Rabinowitz - Jun 17, 2021
Two River Theater has announced their unique and exciting summer education program for high schoolers called Opening Act. This summer program is designed for rising 9th- 12th graders during the weeks of July 19-23, July 26-30 and August 2-6.
BWW Feature: And The Nominees Are... BEST MUSICAL DIRECTOR
by Stephen Mosher - Dec 18, 2020
Without their musical directors where would the singers of the industry be? These are the musical directors nominated for Broadway World Awards in 2020