Latest News on Elena Bennett
Elena Bennett News
Elena Bennett and Fred Barton Reunite at Pangea For Two Upcoming Performances
by Stephi Wild - Aug 9, 2022
Elena Bennett and Fred Barton reunite at Pangea on Tuesday, August 9 and Tuesday August 16, 7PM, for their first appearances since last summer. In their new show 'Swing Out Under The Moon,' they will introduce a large number of swing, Broadway, Hollywood, and novelty songs to their already formidable repertoire.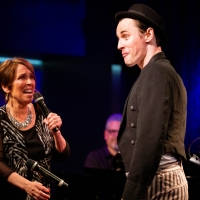 Photos: June 7th THE LINEUP WITH SUSIE MOSHER at Birdland Theater Through The Matt Baker Lens
by Stephen Mosher - Jun 13, 2022
Susie Mosher's latest episode of THE LINEUP brings all the star power.
2022 Guggenheim Fellowships Announced; Complete List
by Chloe Rabinowitz - Apr 11, 2022
On April 7, 2022, the Board of Trustees of the John Simon Guggenheim Memorial Foundation approved the awarding of Guggenheim Fellowships to a diverse group of 180 exceptional individuals. View all of this year's recipients.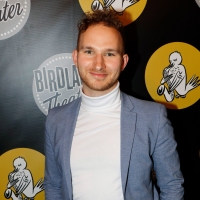 Photos: Jacob Khalil 'Most Requested' at the Birdland Theater NYC
by Kevin Alvey - Mar 22, 2022
Singer/Songwriter/Pianist Jacob Khalil made his Birdland Theater debut on Sunday March 20th, 2022 with his show "Most Requested". The show was a clever set list mixing styles & genres from the American Songbook, Jazz, Pop, and several outstanding original songs penned by Khalil.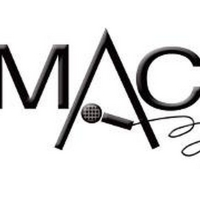 2022 MAC Award Nominees Announced; View the Full List
by Chloe Rabinowitz - Mar 7, 2022
The Manhattan Association of Cabarets has announced the 2022 MAC Award nominees. The nominees were determined by votes cast by the active MAC membership, except for the song and recording categories, which were determined by special committees.
BWW Review: MOVING ON: SONGS OF JOURNEY. Mark Corpron Lays Out The Rules of the Road at Don't Tell Mama
by Ricky Pope - Sep 19, 2021
The joy and terror of doing cabaret entertainment is that it is amazingly confessional. There are no characters to hide behind. Only music, a performer, and his experiences. The vulnerability is exponentially compounded when the show you set out to do tells the story of your life. It is an extremely courageous thing to do. That is the task that Mark Corpron sets for himself in his show MOVING ON: SONGS OF JOURNEY, which opened last night at Don't Tell Mama. The show sets out to explore not the destinations we arrive at in life, but rather the journeys that happen in between those destinations. It focuses on a soul with a permanent case of wanderlust and the loneliness that often accompanies such globe-trotting adventures.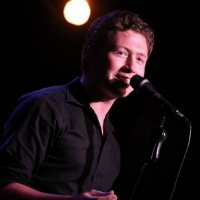 Photos: JIM CARUSO'S CAST PARTY Presents Broadway, Jazz & More At Birdland
by Chloe Rabinowitz - Aug 18, 2021
Historically, Monday night has been known as a dark night on the show biz scene, but Cast Party changed all that eighteen years ago.  That's when host Jim Caruso decided to shine a bright spotlight on Broadway, jazz and cabaret stars, all the while thrilling the people who love those folks!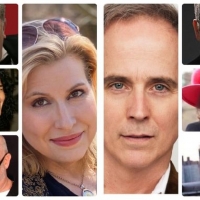 PIANO BAR LIVE! Streams Tonight Tuesday, April 6
by A.A. Cristi - Apr 6, 2021
Featuring new performers with every show, the weekly, award-winning Piano Bar Live! (PBL!)streams this Tuesday, April 6 at 7:15 pm ET, with host Scott Barbarino and guests Mark-Alan, Fred Barton, Elena Bennett, Elaine Brier, Timothy Connell, Bobby Peaco and Rochelle Seldin, plus Mystery Guests and MORE!
Sherie Rene Scott, Norbert Leo Butz & More Set for 54 Below this Week
by Tyler Peterson - Jun 17, 2013
Coming up this week, 54 BELOW, the performance venue located just below the legendary Studio 54 at 254 West 54th Street, presents some of the brightest stars from Broadway, cabaret, jazz and beyond. 54 Below also launched its series of late night events. Joining Tuesday nights' popular "Backstage" with Susie Mosheris the "54 Piano Bar," a new vocal competition - 'The Callback," and more:
Nick Adams, Morgan James & More Set for BACKSTAGE at 54 Below Next Week
by Tyler Peterson - Jun 14, 2013
For those craving a show after the show, stop by 54 BELOW, the performance venue located just below the legendary Studio 54 at 254 West 54th Street. Loosen your tie and enjoy as Broadway's nightclub expands its late night series. Joining Tuesday nights' popular Backstage with Susie Mosher are three new late night events featuring bright and upcoming New York talent: