Latest News on Doug Anderson
Stage Credits
  [Regional (US)]
Regional Concert, 2005
Treasurer Cooley
Doug Anderson News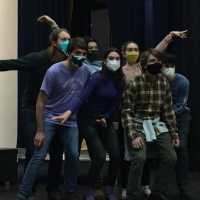 COMPANY Comes to the Town Hall Theater This Month
by Stephi Wild - Jan 14, 2022
A production of a Stephen Sondheim musical is always an event, but the master composer's recent death gives the upcoming Middlebury production a new poignancy. 
OCM's CANDIDE Returns to Screen at Town Hall Theater
by Stephi Wild - Aug 19, 2021
Opera Company of Middlebury has announced a new screening of their revolutionary filmed production of Candide at Town Hall Theater on September 1 and 2 at 7pm. OCM's streaming film of Candide has thrilled people all over the world, and now it returns for two nights on the big screen at Town Hall Theater.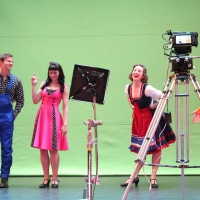 Opera Company Of Middlebury Presents Cutting-Edge CANDIDE
by A.A. Cristi - May 20, 2021
The Opera Company of Middlebury presents an imaginative retelling of Bernstein's comic operetta Candide, streaming online June 15-30. Although the production contains traditional theatrical elements, it also embraces the magic of 21st century technology. Using drones, green screen imagery, rear projections, and other cinematic techniques, the Opera Company of Middlebury is exploring the boundaries of opera's potential.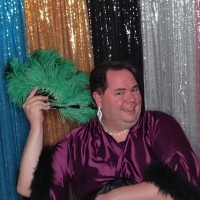 Stephen S. Miller to Return to London-Based Harold Sanditen's Open Mic Party
by Chloe Rabinowitz - Mar 4, 2021
Forest Hills, Queens, New York City-based actor and cabaret star Stephen S. Miller, the co-host of the new talk show 'Tawkin' with the Roses' will be returning to London-based Harold Sanditen's Open Mic Party on Thursday, March 11, 2021 for a Disney-themed show.
History Of The American Musical: Doug Anderson's Online Class Series Begins March 8
by Stephi Wild - Feb 17, 2021
Town Hall Theater will present THT Artistic Director Doug Anderson's "A History of the American Musical" four-class series, beginning Monday, March 8th.
Town Hall Theater Presents Encore Presentation of THE BEAMS ARE CREAKING 
by A.A. Cristi - Oct 26, 2020
It was an experiment, and no one was sure it would work: a live production of a play, with actors spread out across the country, streaming live on YouTube. The play was Doug Anderson's The Beams Are Creaking, based on the life of German minister and resistance fighter Dietrich Bonhoeffer. 
THE CROWN, CHERNOBYL Lead 2020 BAFTA Television Awards Nominations - See Full List!
by Kaitlin Milligan - Jun 4, 2020
The British Academy of Film and Television Arts has today announced the nominations for the Virgin Media British Academy Television Awards and British Academy Television Craft Awards.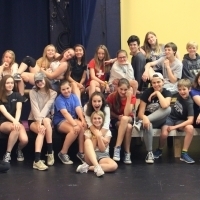 Anderson And THT Young Company Serve Up LEGALLY BLONDE
by Julie Musbach - Jul 10, 2019
Director Doug Anderson works with professional actors and singers, talented Middlebury College students, and the best local talent, but once a year he gets to do what he calls his 'dream job': working with teenagers.

Douglas Anderson to Teach A HISTORY OF THE AMERICAN MUSICAL at Town Hall
by Julie Musbach - Feb 12, 2019
The Broadway musical is America's greatest contribution to the arts. It's a glorious, jazzy, star-studded and surprisingly turbulent history, one that remains largely unknown even to people who love musicals. 
Regis College Announces Christmas Concert & Merry Mingle
by Stephi Wild - Nov 9, 2018
The Regis College Alumni Chorus presents the annual Christmas Concert & Merry Mingle on Sunday, December 2 at the Regis College Fine Arts Center, 235 Wellesley Street, Weston, MA 02493. The Merry Mingle begins at 2:00pm with the concert to follow at 3:00pm. General admission adult tickets are $20 in advance and $25 at the door; general admission child tickets are $10 in advance and $15 at the door. Advance tickets may be purchased by visiting regiscollege.edu/fac.