Latest News on Darren Lorenzo
Stage Credits
Madagascar Live!
  [US Tour]
National Tour, 2011
Maurice
  [Off-Broadway]
Encores! Concert, 2003
Performer
Darren Lorenzo News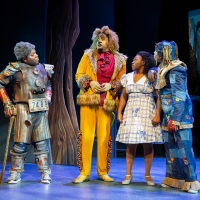 Review: THE WIZ at Fulton Theatre
by Rich Mehrenberg - Mar 4, 2023
Fulton is to be commended for investing in more diverse choices in entertainment.  The Wiz is a great example of why this commitment is so important for our community and beyond.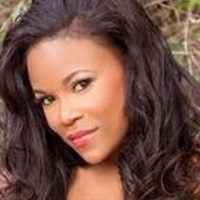 Paris Bennett, DeQuina Moore, And Jaden Dominique To Lead Fulton Theatre's THE WIZ
by A.A. Cristi - Feb 13, 2023
Fulton Theatre announces casting for their upcoming production of The Wiz. Leading the company is Jaden Dominique as Dorothy, Paris Bennett (American Idol Season 5) as Addaperle/Evillene, and DeQuina Moore (original Broadway: Little Shop of Horrors, Chiffon; Legally Blonde, Pilar) as Aunt Em/Glinda. Nationally renowned actor and director E Faye Butler will direct the production alongside award-winning choreographer, Kenny Ingram (EmojiLand).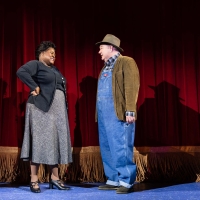 Review: WHITE CHRISTMAS at Fulton Theatre
by Rich Mehrenberg - Nov 20, 2022
Fulton Theatre's current production of the tepid White Christmas is an excellent example of the old adage "there are no small parts, only small actors". Fulton Theatre?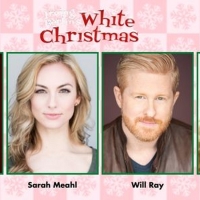 Luke Hawkins, Sarah Meahl, Will Ray, and Hanley Smith Will Lead Fulton Theatre's WHITE CHRISTMAS
by Stephi Wild - Oct 26, 2022
The Fulton Theatre has announced complete casting of their holiday production of Irving Berlin's White Christmas. Will Ray (Bob Wallace) and Hanley Smith (Betty Haynes) join forces once again.
Review: Brilliant and Beautiful: MSMT Stands Tall with THE COLOR PURPLE
by Carla Maria Verdino-Süllwold - Jul 21, 2022
For its third 2022 main stage production, Maine State Music Theatre has mounted a brilliant, beautiful, authentic, and heartwarming staging of the musical adaptation of Alice Walker's epistolary novel, THE COLOR PURPLE. This epic story chronicles the journeys of its complex characters through hardship and pain to hope and healing. Inspirational and uplifting, it is a tale of resilience, redemption, and love, that speaks with powerful universality, and in this stunning production, directed by E. Faye Butler, it becomes one of those unforgettable, transformative moments in the theatre.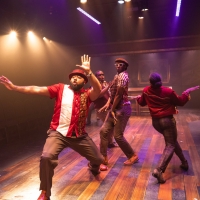 BWW Review: FIVE GUYS NAMED MOE at Fulton Theater
by Rich Mehrenberg - Jun 6, 2022
Fulton's newest fourth floor production will definitely make you want to come back for 'Moe'. Five Guys Named Moe is a peppy, cheerful musical dedicated to the music of jazz giant, Louis Jordan. Davon Williams stars as Nomax, a down on his luck fella who would rather spend an evening with the bottle than his best girl.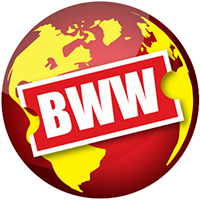 Fulton Theatre Presents FIVE GUYS NAMED MOE
by A.A. Cristi - Jun 1, 2022
The Fulton Theatre will close out the 2021/22 Season's Ellen Arnold Groff Studio Series with Five Guys Named Moe, a swinging musical tribute celebrating the exuberant sounds of rhythm and blues pioneer, Louis Jordan. The title song, Five Guys Named Moe, was written in 1942 and performed by Jordan and his Tympani Five. The Harlem Renaissance is alive and well with zoot suits, upright bass, swinging beats, and soulful jazz. This musical fantasy is filled with high-energy dancing and incredible vocals that are sure to bring sheer joy and entertainment to all.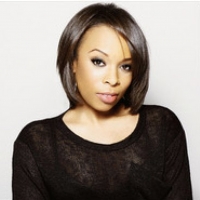 Cast Announced for FIVE GUYS NAMED MOE at Playhouse on Park
by Stephi Wild - Jan 12, 2022
FIVE GUYS NAMED MOE, written by Clarke Peters, with music and lyrics by Louis Jordan, will run at Playhouse on Park from January 26 - February 27, 2022. Directed and Choreographed by Brittney Griffin. Associate Choreographer: Darius Barnes. Music Direction by Dexter Pettaway.
The Green Room 42 Announces January Line-Up
by Chloe Rabinowitz - Jan 7, 2022
he Green Room 42 has announced their January line-up for in-person performances in addition to launching reWINEd, a new streaming series where you can rewatch some favorite recent shows paired with at-home drink recommendations from each artist.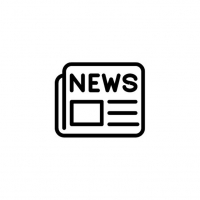 THE JOY IS IN THE WORK, el documental sobre Ann Reinking, se estrena hoy en Youtube
by Ainhoa Hornero - May 17, 2021
El largometraje cuenta con entrevistas a los alumnos de Ann, incluyendo a Patrick Wilson, Ashley Brown, Michael James Scott y Dylis Croman, entre otros.