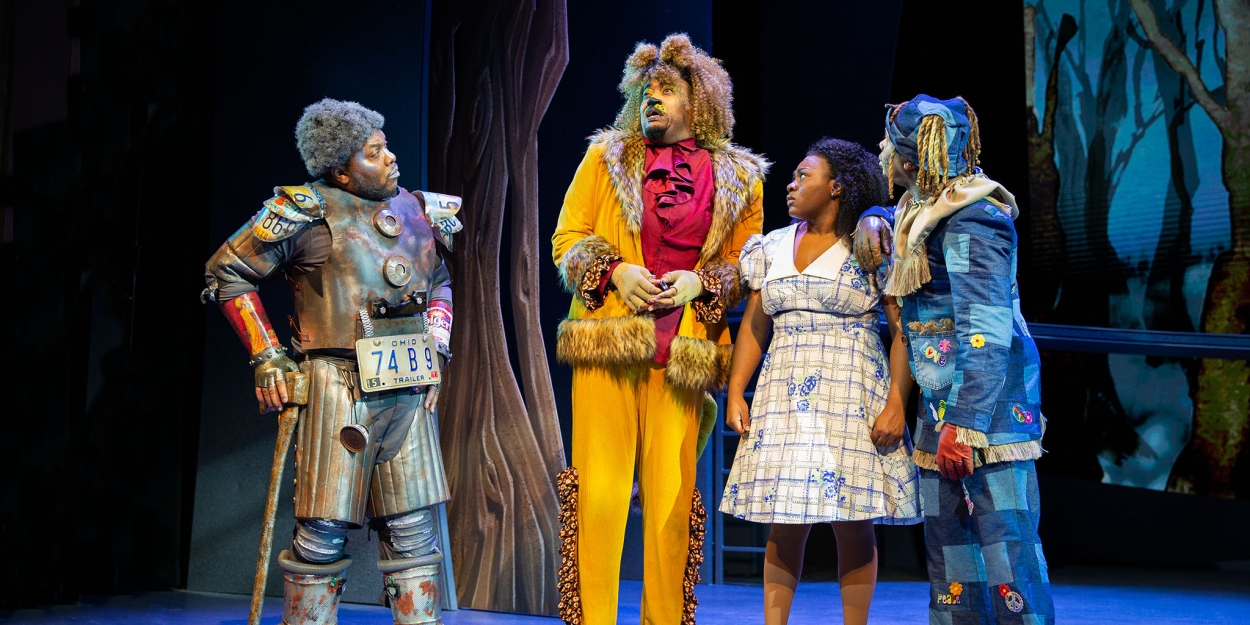 Review: THE WIZ at Fulton Theatre
The production runs through March 26th.
There's no place like home. There is also no place like the Fulton Theater, the premiere destination for professional theater in Central Pennsylvania. The Fulton's newest production on the main stage, The Wiz, does a lot to reinforce this deserved reputation.
Jaden Dominique stars as Dorothy in this version of the Wizard of Oz presented though an African American lens. Dominique (like every performer in this show) has a voice that is both emotional and powerful. Fulton's mike and Sound Department could easily have taken the night off!
Lawrence Flowers, Darren Lorenzo, and Lorenzo Rush, Jr are remarkable as the scarecrow, tin man, and lion respectively. Costumes were fun and original, yet still paid homage to the originals. All three actors played excellent companions for Dorothy. Their deep, yet vibrant singing voices were especially admired by the appreciative audience.
Other cast stand outs include Dequina Moore (Auntie Em/Glinda) and Kelvin Roston, Jr. as the Wiz.
E Faye Butler does a great job as director. She has a unifying vision for this production and gets good performances out of her cast.
The show's score was a mix of gospel, soul, ragtime, and disco. The Fulton's orchestra was excellent, as usual.
The disco songs bring up an interesting point. When this show was originally produced on Broadway in the 1970's, it was hyped as a modern interpretation of the Wizard of Oz. Ironically, though, forty some years later, The Wiz has some dialogue, music and other aspects that make it a product of its time. This isn't meant as a criticism, but rather a slightly sad observation on the inevitable march of time.
Choreography by Kenny Ingram and MzFlo WalkerHarris was highly enjoyable and creative. The munchkin numbers were my favorite. Their long dresses, flowing movements, and wheeled stools were a joy to watch.
Audience members should be aware that The Wiz follows L. Frank Baum's novel much more closely than the Judy Garland movie. Therefore be prepared for silver slippers, green sunglasses, and a substantially less prominent role by the Wicked Witch of the West. Such choices aren't necessarily better or worse, just different.
There are a few times within the show when the pace was a minor issue. Once in a while, a scene or a song would go on a little longer than was necessary. This was most apparent towards the end of Act II when we had a number of solo ballads in a row which didn't do much to advance the plot.
Fulton is to be commended for investing in more diverse choices in entertainment. The Wiz is a great example of why this commitment is so important for our community and beyond.
The production runs through March 26th.