Latest News on Dan Furman
Latest News on Dan Furman
Dan Furman News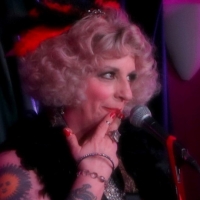 Rev. Mary Returns to The Rose Room, August 5
by A.A. Cristi - Jul 15, 2022
Rose Room NYC will host and herald the return of Rev. Mary and her boys to the NYC nightlife scene.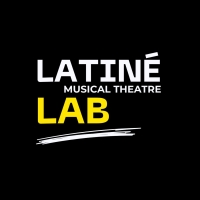 The Latiné Musical Theatre Lab to Host Inaugural Table Reading Series
by A.A. Cristi - Jun 9, 2022
The Latiné Musical Theatre Lab, an organization that develops and advocates for new Latiné-written works of musical theatre in order to radically change who gets to tell musical stories on stages across the country, is presenting its first ever Table Reading Series.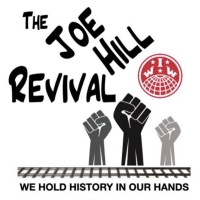 THE JOE HILL REVIVAL in Concert to be Presented at the Triad Theatre
by Chloe Rabinowitz - Feb 2, 2022
The Joe Hill Revival which had it's original performance at the Rustik Tavern in Brooklyn in September 2021, will be performed in concert at the Triad theatre 158 W 72nd St, New York, NY 10023.
Encore Performance of THE JOE HILL REVIVAL to be Presented at Triad Theater
by Chloe Rabinowitz - Jan 12, 2022
 'The Joe Hill Revival,' is a new musical that brings back to life the story of labor activist and songwriter Joe Hill, framed up and executed by the state of Utah in 1915. This will be an encore one-night-only performance at the Triad Theater in Manhattan on Sunday, February 6, 2-4pm.
Queen Diva to Return to Off-Broadway in STRENGTH OF A WOMAN: A PHYLLIS HYMAN TRIBUTE
by Chloe Rabinowitz - Aug 9, 2021
The Triad Theater, Off-Broadway Theatre, Queen Diva returns to Off-Broadway in "Strength of a Woman: A Phyllis Hyman Tribute" Labor Day Weekend '21 on Saturday, September 4, 2021 at 7:00 pm after a two year hiatus.
Sisco & Josepher Launch New Radio Show IN BETWEEN THE LINES On Musical Theatre Radio
by Stephi Wild - Jan 14, 2021
David Sisco and Laura Josepher, owners of ContemporaryMusicalTheatre.com, are launching a new radio show on MusicalTheatreRadio.com on Saturday, January 16 at 10 AM (EST).
Rev. Mary Ushers In The Next Roaring 20s With GRANNY'S BLUE-MERS
by A.A. Cristi - Jan 16, 2020
It's the Roaring 20s Again and Granny is back and Grander than ever! Rev. Mary returns with her All-Man Band in Granny's Blue-Mers: Sex, Drugs, and Rock & Roll ... before 1950!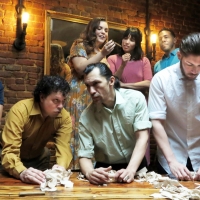 Brooklyn Tavern Theater Presents Musical, YBOR CITY
by Stephi Wild - Jan 14, 2020
'Ybor City,' an original musical with book by Anita Gonzalez and music and lyrics by Dan Furman, is a story of romance and labor organizing in 1918 Tampa, where the Afro-Cuban workforce joined with Italian and Spanish immigrants to unionize the new American cigar industry. The tuner will be presented as a work-in-progress February 5 to 26 by Brooklyn Tavern Theater, which is is pioneering a new theatrical genre: no-frills, immersive musicals presented as Equity showcases in hospitable taprooms. Performances will be Feb. 5, 12, 18, 19 and 26 at Rustik Tavern, 471 Dekalb Ave., Bed-Stuy and February 10 and 25 at The Players, 16 Gramercy Park South, Manhattan. Vernice Miller directs a cast of eleven. Co-producer is Art Boundaries Unlimited, Inc.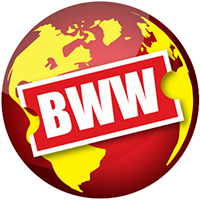 IMPOSSIBLE BUT TRUE, Musical based on Rip Van Winkle, plays Taverns in Brooklyn and Manhattan
by Stephi Wild - Oct 16, 2019
Brooklyn Tavern Theater, led by composer/lyricist/writer Dan Furman, is presenting 'Impossible but True,' a 'tavern musical' inspired by Washington Irving's Rip Van Winkle story, through October 29 at Franklin 820 in Crown Heights, Brooklyn and in Manhattan at Uncle Charlie's, 139 East 45th Street. This immersive musical aims to pioneer a new genre of no-frills productions in hospitable places that are underused for performances. Cailín Heffernan directs.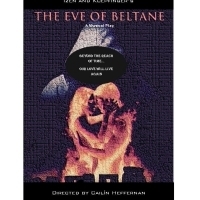 EVE OF BELTANE Will Premiere At Broadway Bound Festival
by Stephi Wild - Jul 9, 2019
Izen and Koepfinger's 'Eve of Beltane' tells the oh so familiar tale of forbidden love and examines the very fabric of its nature. Beyond time, beyond space, we find that divine love can penetrate all boundaries - race, nation, and class. This timeless drama features the music and lyrics of Joe Izen with Henry Aronson as Musical Director. Cailin Heffernan will direct. Production Stage Management is by Byron C. Saunders.