Photo Flash: The Blues Jam Kept The West Side Jumpin' at The West Side Lounge
Rev. Mary surpassed herself with a second installment of her highly popular Blues Jam at the West End Lounge, Sunday, March 18 at 8pm.
Rev. Mary (Mary Elizabeth Micari) was joined by her musicians, Dan Furman on piano and A.C. Weingarten on drums. Furman is currently readying a new production of his musical "Impossible But True" opening at the end of April and A.C. Weingarten displayed his own musical chops by playing the guitar and presenting his one compositions. Back-up vocals were flawlessly accomplished by Mario Claudio and George Dixon before they both took to the mic for solo moments.
Guest artists for the night includes Alan Lighty, Ron Zoni, Dave Richards, and cabaret comedienne/singer Emmy Pai. Getting into the swing of things, a member of the audience came up and sang his own rendition of a salacious tune about a gynecologist, which he renamed "Dr. Josh."
The Blues Jam moves to one of Brooklyn's premier night-spots, Freddy's Bar in Park Slope starting May 5.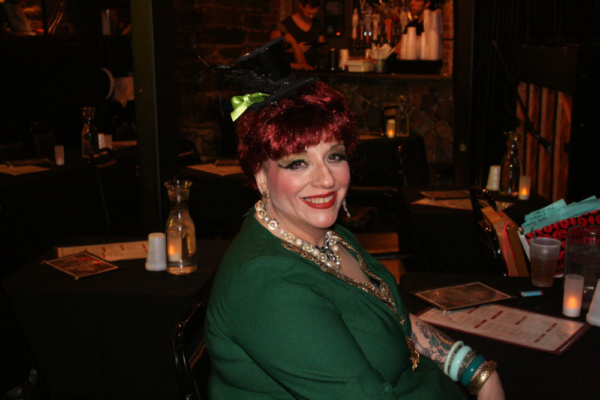 Rev. Mary (Mary Elizabeth Micari)

(From L. to R) A.C. Weingarten, Rev. Mary, George Dixon, Mario Claudio)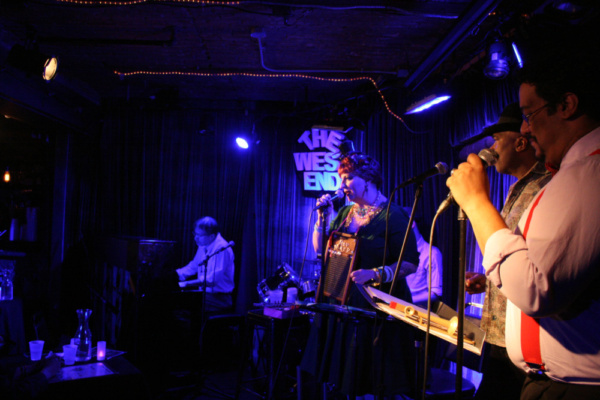 Dan Furman on piano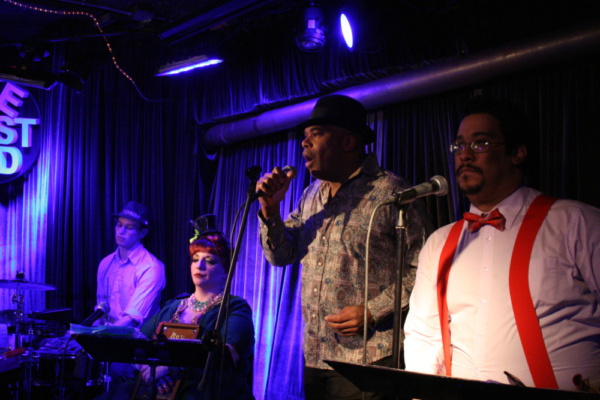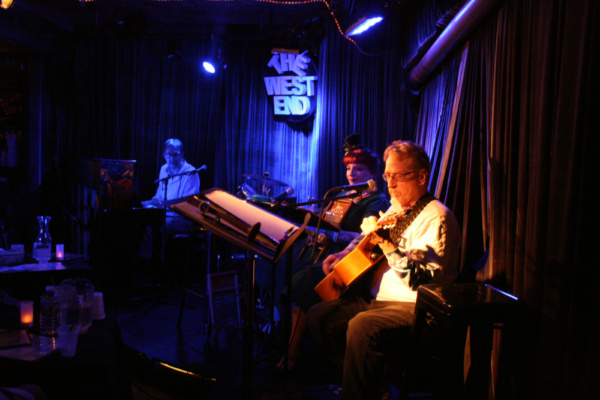 Alan Lighty sings a tune from his latest CD

Emmy Pai makes us laugh then offered up a torch song

A.C. grabbed the guitar and played an original tune.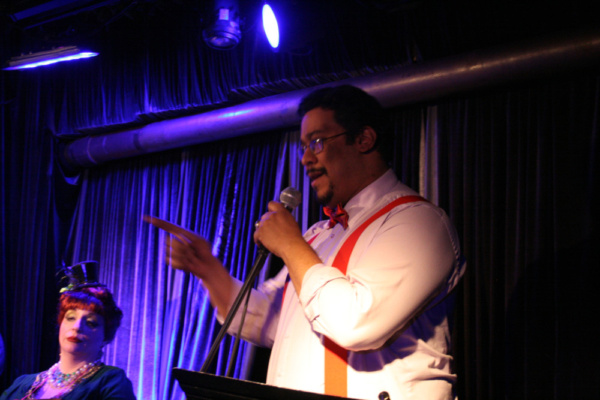 Mario takes to the mic.

Dr. Josh