Photo Coverage: Gingold Theatrical Group Gala Honors Martha Plimpton and Tom Viola
Gingold Theatrical Group (David Staller, Artistic Director) held the 2018 Golden Shamrock Gala on Saturday, March 17 at 3 West Club (3 West 51st Street), and honored actress and activist Martha Plimpton and actor, producer, and long-time Executive Director of Broadway Cares/Equity Fights AIDS, Tom Viola. This year's gala was geared toward raising funds for GTG's full production of Shaw's masterpiece, Heartbreak House, which will run in New York's Theatre Row on 42nd Street from August 28 through September 29th.
Check out photos from inside the event below!
Held each year on St. Patrick's Day in honor of Shaw's Irish heritage, GTG's Golden Shamrock Gala is a festive and fabulous celebration of all that GTG does. Featuring a sparkling cocktail hour and a festive Irish dinner, a silent auction with lots that have included rare collectibles, Broadway tickets, spa vouchers, fine wines and more, and a musical program by some of New York's finest performers, the Golden Shamrock Gala is an event not to be missed. Previous recipients of the Golden Shamrock Gala Award include
Tyne Daly
,
Kate Mulgrew
,
Kenneth Lonergan
,
Charles Busch
,
Judith Ivey
,
Robert Osborne
,
Terrence McNally
and
Brian Murray
GTG's Golden Shamrock Award is given annually to celebrate artistic and cultural contributions to society, as inspired by Shaw's fiercely activist humanitarianism. Performers included
Charles Busch
,
Tyne Daly
,
Alison Fraser
,
Howard McGillin
, and more. ""Few people have made a greater long-reaching impact to our community than
Tom Viola
.
Martha Plimpton
, aside from being an astonishingly accomplished actress, has impressively stepped up as an outspoken advocate for women's rights. They're both long-time friends of GTG and we're thrilled to have the opportunity to celebrate them like mad." said Mr. Staller.
Martha Plimpton
is a United States Citizen, actress, and sometimes writer based in New York. She has appeared in over 35 films, dozens of television programs, and on stage in theaters large and small for over 30 years. She has been politically active since she was a teenager, marching for women's reproductive freedom since the 1980s, and serving as one of the co-founders and board members of A is For, a nonprofit organization dedicated to advancing reproductive rights and ending the stigma against abortion care. She has lobbied Congress on behalf of Planned Parenthood and has spoken out for women's reproductive rights at campuses and rallies across the country. Writer/producer/administrator
Tom Viola
has served in a leadership capacity of Broadway Cares/Equity Fights AIDS since the organization came into being in 1988. BC/EFA helps men, women and children across the country and across the street receive lifesaving medications, health care, nutritious meals, counseling and emergency financial assistance, and is one of the nation's leading industry-based, nonprofit AIDS fundraising and grant-making organizations. By drawing upon the talents, resources and generosity of the American theatre community, since 1988 Broadway Cares/Equity Fights AIDS has raised more than $285 million for essential services for people with HIV/AIDS and other critical illnesses in all 50 states, Puerto Rico and Washington DC. Now celebrating its 13th year, Gingold Theatrical Group's Project Shaw made history in December 2009 as the first company ever to present performances of every one of Shaw's 65 plays (including full-length works, one-acts and sketches). They are now also including plays by writers who most inspired Shaw to begin his playwriting career, including work by Chekhov, Ibsen, Wilde, Barrie, and
Harley Granville-Barker
-- while continuing its new play development and educational programs. For those interested in lively off-site discourses, each Project Shaw event is followed by a talk-back with cast members. GTG's
David Staller
and
Stephen Brown
-Fried are also hosting a monthly Shaw Club discussion group. They meet the Monday evening after every Project Shaw event at 520 8th Avenue.
Photo Credit: Genevieve Rafter-Keddy

Gingold Theatrical Group Gala 2018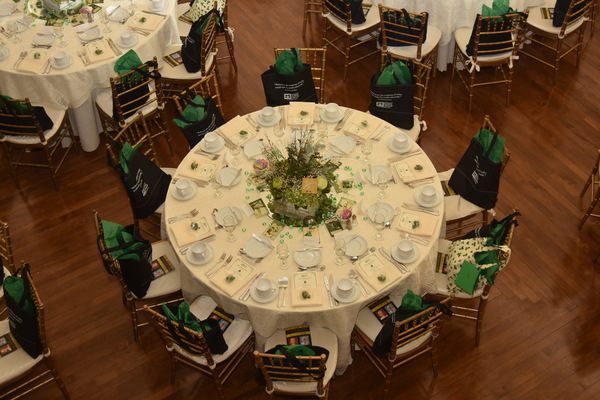 Gingold Theatrical Group Gala 2018

Gingold Theatrical Group Gala 2018 Flowers by Robb Moss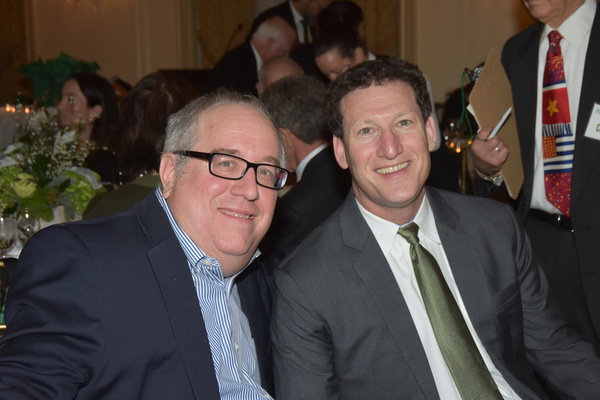 Richard Terrano and Andrew M. Flescher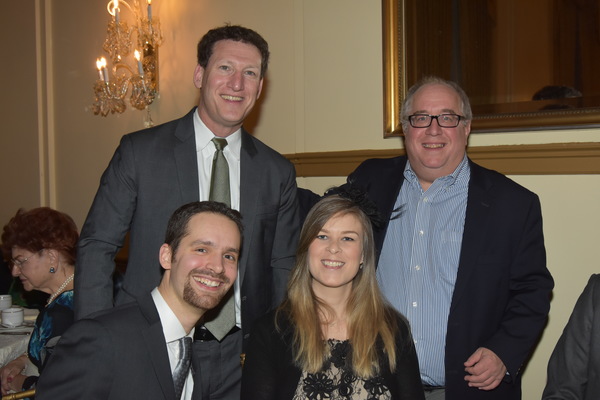 Andrew M. Flescher, Richard Terrano, Paul Feder and Morgan J. Feder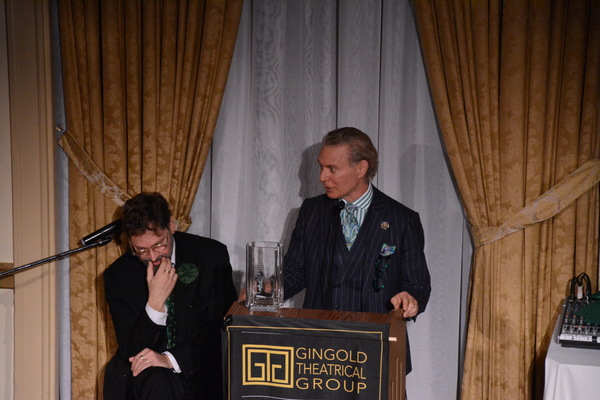 David Staller and Richard Weinberg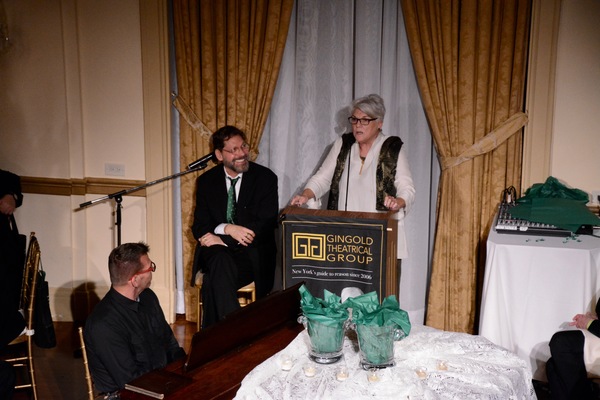 David Staller and Tyne Daly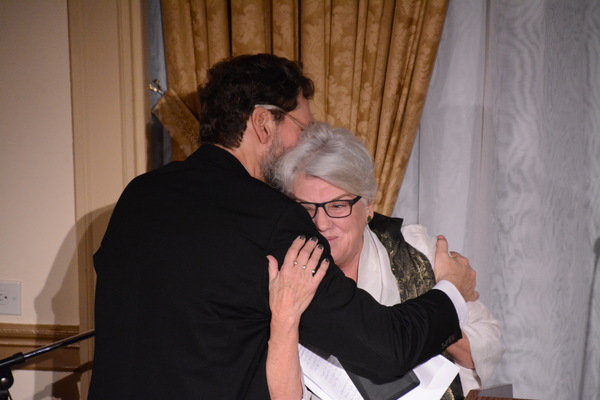 David Staller and Tyne Daly

The Auctioneer for the evening-Nicholas B. A. Nicholson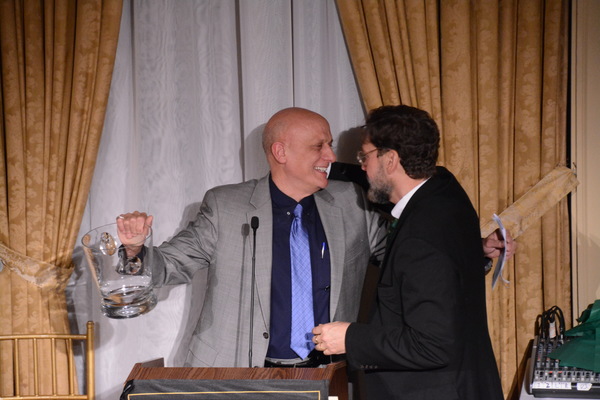 Tom Viola and David Staller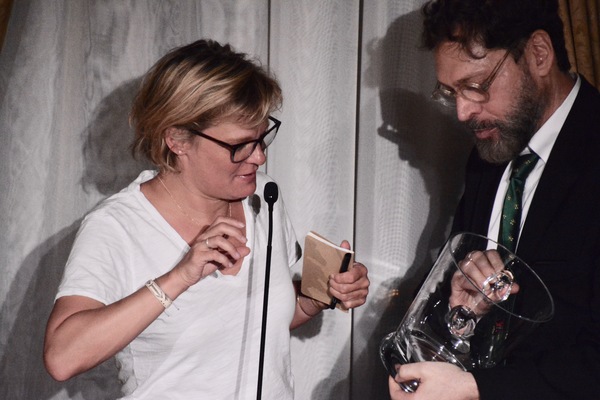 Martha Plimpton and David Staller

Stephen Brown-Fried and David Staller