Latest News on Cynthia Clarey
Stage Credits
  [Broadway]
Unknown, 1983
Carmen (Alternate)
Cynthia Clarey News
The 4th International Exchange of the CHICAGO PARIS CABARET CONNEXION Announced
by A.A. Cristi - Feb 18, 2022
Working In Concert announces the 4th international exchange of the Cabaret Connexion, to be held in Chicago, May 8 to 16, 2022. Open to performers and the public, the event convenes cabaret enthusiasts from around the globe to gather for concerts and educational workshops. 
Spring Cabaret Announced At The Old Town School Of Folk Music
by A.A. Cristi - Feb 15, 2022
This Spring, Chicago Cabaret Professionals is presenting two unique concerts — Musical Mondays — that showcase the talents of more than 25 local cabaret artists. The all-ages concerts will be at Szold Hall, Old Town School of Folk Music, in Chicago's Lincoln Square neighborhood.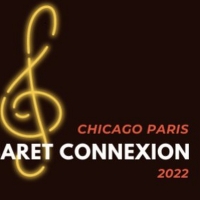 CHICAGO to Host CABARET CONNEXION
by Marissa Tomeo - Feb 13, 2022
Chicago Paris announced the program and registration for the next Cabaret Connexion to be held in Chicago. The dates for the fourth international exchange have expanded to include activities from May 8 to 16, 2022.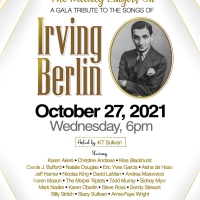 Mabel Mercer Foundation Gears Up For CABARET CONVENTION October 25 - 27
by Stephen Mosher - Oct 18, 2021
The Mabel Mercer Foundation, led by KT Sullivan shows resilience as it evolves with the changing times and pandemic needs, presenting streaming and live performances for the 2021 Cabaret Convention.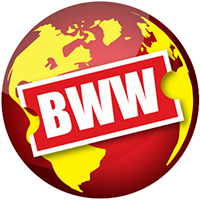 Working In Concert Will Celebrate 100 Years Of Cabaret
by Stephi Wild - Sep 18, 2021
Never before has there been a collection of Chicago's African American singers, Parisian Cabaret, LGBTQIA artists, and the classic American standards all coming together to celebrate 100 Years of Chicago Cabaret!
Free Concerts Celebrate 100 Years Of Chicago Cabaret
by A.A. Cristi - Aug 25, 2021
Chicago has a unique place in the history of cabaret, being the first American city to nurture hundreds of clubs with the intimate and often improvised entertainment first found in Paris in the 1880s.
Chicago Cabaret Professionals Presents CABARET BEAT- MUSIC & CONVERSATION
by Chloe Rabinowitz - Apr 5, 2021
Chicago Cabaret Professionals will present new online series that combines interviews and performances by cabaret veterans and new performers. Cabaret Beat – Music & Conversationwill be hosted by singer/actor Wydetta Carter, and will feature two artists each week for the half hour show.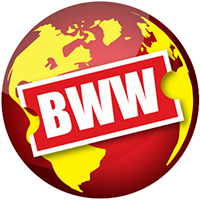 Che Rhymefest Joins Black Voices In Cabaret, March 21
by A.A. Cristi - Mar 17, 2021
Back on stage for the first time since before the pandemic, Grammy-award winner Che Rhymefest joins other Black artists in a virtual cabaret room to ask, "How can we bring color and movement back to our neighborhoods? We do so through the windows of our soul—our smiling eyes."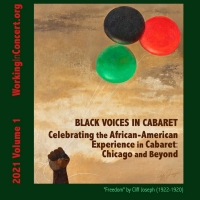 Illinois Arts Council Supports Launching Of Black Voices In Cabaret
by A.A. Cristi - Jan 18, 2021
Working In Concert, the two-year-old performing arts collaborative, has been awarded $9,200 by the Illinois Art Council to underwrite a premiere concert by Black Voices in Cabaret to launch this network of African-American performers. The concert "Healing through Song" has distinct 30-40 minute episodes that will stream on three consecutive Sundays in March: the 14th, 21st, and 28th, at 3pm.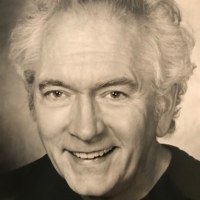 BWW Interview: Richard Stilwell of THE ASPERN PAPERS at Dallas Opera
by Erica Miner - Aug 14, 2020
A lot of repertoire you do over and over, while finding new things within those pieces, but something totally new is interesting
Cynthia Clarey Frequently Asked Questions
How many Broadway shows has Cynthia Clarey been in?
Cynthia Clarey has appeared on Broadway in 1 shows.
How many West End shows has Cynthia Clarey been in?
Cynthia Clarey has not appeared in the West End