Latest News on Copley Theatre
Latest News on Copley Theatre
Copley Theatre News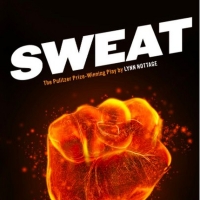 Get a Sneak Peek of SWEAT
by - Apr 13, 2022
Special Offer - Videos Inside: Get a Sneak Peek at Sweat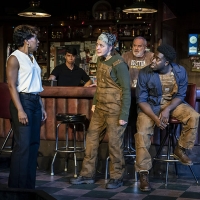 BWW Review: SWEAT at Copley Theatre, Aurora IL
by Tina St. Angelo Wetzel - Mar 21, 2022
If the first production at the new Copley Theatre in Aurora is an indication of what the new BOLD series will be, patrons will be riveted to the action on the stage.
Photos: First Look at SWEAT at the Copley Theatre
by Marissa Tomeo - Feb 19, 2022
The inaugural production is Sweat, Lynn Nottage's acclaimed modern-day drama about life in an American Rust Belt town being battered by the constant threat of company shutdowns. Sweat is the winner of the 2017 Pulitzer Prize for Drama, nominated for a Tony Award for Best Play and a landmark achievement of American theater. Performances are March 9th - April 24th, 2022. There are two press openings: Wednesday, March 16, and Thursday, March 17 at 7 p.m.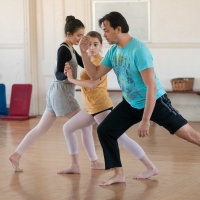 Marblehead School Of Ballet To Kick Off Winter Season With Modern Dance Technique Workshop
by Stephi Wild - Jan 12, 2022
The Marblehead School of Ballet starts the winter season with a new four-week workshop, Modern Dance Technique, to keep dancers' spirits up, learn new skills, and enhance their dancing.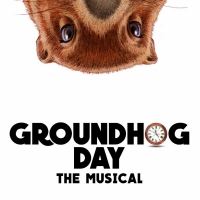 Paramount Theatre to Present GROUNDHOG DAY: THE MUSICAL
by Chloe Rabinowitz - Dec 28, 2021
Set your alarm to see Groundhog Day: The Musical, based on the classic Bill Murray film comedy, because the forecast calls for Paramount Artistic Director Jim Corti to direct another signature blockbuster musical comedy.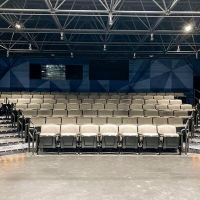 Paramount Announces 4-Show Lineup for All-New Bold Series Launching March 2022 In Newly Renovated Copley Theatre
by A.A. Cristi - Oct 19, 2021
Paramount Theatre will cut the ribbon on another live theater venue in Aurora's downtown entertainment district, the newly remodeled Copley Theatre, where it will launch its all-new Bold Series, a four-show subscription series ready to bring a new type of live entertainment to the second largest city in Illinois.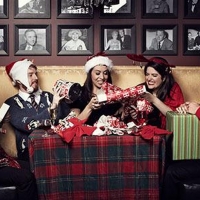 Paramount Will Open Copley Theatre With THE SECOND CITY HOLIDAY REVUE
by Stephi Wild - Sep 14, 2021
Paramount Theatre is ready to unwrap its annual end-of-year tradition - bringing The Second City's famous brand of seasonal hilarity to downtown Aurora for the holidays.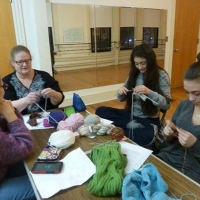 Marblehead School Of Ballet Opens 2021 With New Workshops
by Stephi Wild - Jan 15, 2021
The Marblehead School of Ballet starts the New Year with three new workshop series to beat the winter blues, try new skills, and keep dancing and moving.
Copley Theatre Videos