Latest News on Bruce Randolph Nelson
Bruce Randolph Nelson News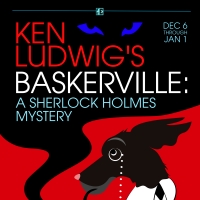 Everyman Theatre Presents Ken Ludwig's BASKERVILLE: A Sherlock Holmes Mystery
by Stephi Wild - Nov 8, 2022
Everyman Theatre presents KEN LUDWIG'S BASKERVILLE: A SHERLOCK HOLMES MYSTERY, hilariously bringing to life literature's most famous detective. KEN LUDWIG'S BASKERVILLE: A SHERLOCK HOLMES MYSTERY, directed by Laura Kepley, runs December 6, 2022 through January 1, 2023.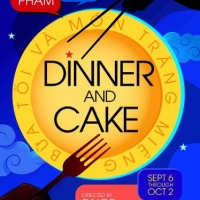 Review: DINNER AND CAKE at Everyman Theatre
by Tina Collins - Sep 15, 2022
Funny, sharp, elegant and engaging--DINNER AND CAKE serves up an evening of original and uniquely entertaining theater.
Tuyet Thi Pham's DINNER AND CAKE Will Premiere at Everyman Theatre
by Team BWW - Aug 12, 2022
Everyman Theatre kicks off its 2022/2023 season with the world premiere of DINNER AND CAKE, Tuyet Thi Pham's wry look at what gets lost in translation -– or purposely left out – when you try to merge families and cultures.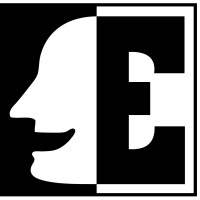 World Premiere of DINNER AND CAKE & More Announced for Everyman Theatre's 2022/2023 Season
by Chloe Rabinowitz - May 4, 2022
The seven-play season marks the organization's 32nd, with a varied roster featuring stories from a wide range of playwrights and perspectives. The distinctive, LIVE theatre experience for Everyman patrons offers more access through both in-person and digital opportunities.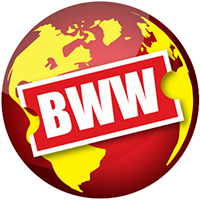 Kate Hamill's SENSE AND SENSIBILITY Announced at Everyman Theatre
by A.A. Cristi - Mar 8, 2022
Follow the fortunes (and misfortunes) of the Dashwood sisters, sensible Elinor and hypersensitive Marianne, as Everyman Theatre continues its live, in-person 2021/2022 season with Jane Austen's, Sense and Sensibility, a play adapted by playwright and actor Kate Hamill. The production at Everyman Theatre is directed by Susanna Gellert and runs from April 5 through May 1, 2022. At-home streaming is also available through May 13.
Heather McDonald's AN ALMOST HOLY PICTURE to Close Out Everyman Theatre's 2021/2022 Season
by Chloe Rabinowitz - Jul 2, 2021
From July 12 through August 22, An Almost Holy Picture, written by Heather McDonald and directed by Everyman Associate Artistic Director Noah Himmelstein, will be available for patrons to access digitally in their homes for $30.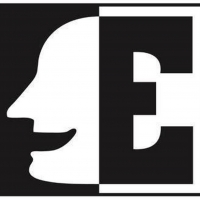 Everyman Theatre Announces Updated Slate for Balance of the 2020/21 Season
by A.A. Cristi - Mar 23, 2021
After delivering on the promise of rehearsing, filming, and streaming the first two production of the season, Queens Girl: Black in the Green Mountains and Cry It Out, the staff and artists at Everyman look ahead to four additional filmed and streamed mainstage productions, a spring fundraiser, and a summer play reading series. Everyman Theatre Founder and Artistic Director Vincent M. Lancisi and Managing Director Marissa LaRose also announced today that Everyman Theatre plans to return for in-person performances this summer with Steel Magnolias.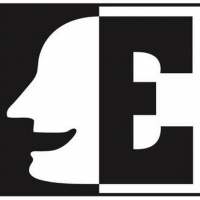 Everyman Theatre Presents THE HOUSE THAT HOLDS US
by Chloe Rabinowitz - Aug 18, 2020
The first event born out of the new partnership between Everyman Theatre and the Baltimore City Office of Equity and Civil Rights (BCOECR) -- The House That Holds Us, is slated for August 28 at 7 pm, and will be the culminating event of the week-long Fair Housing Film Festival.
Felicia Curry and Helen Hedman Named To Resident Company Of Artists Roster At Everyman
by Stephi Wild - Jul 23, 2020
Everyman Theatre's Founding Artistic Director Vincent M. Lancisi is thrilled to announce that actors Felicia Curry and Helen Hedman have joined the organization as members of the Everyman Theatre Resident Company of Artists. Everyman Theatre is one of only a handful of Regional Theatres that has a resident company of professional artists as part of its mission.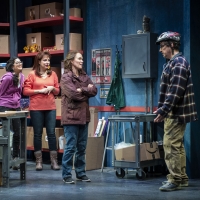 BWW Review: BE HERE NOW at Everyman Theatre - A Touching Dramady About Happiness and Laughter
by Charles Shubow - Jan 30, 2020
If I said one should come to the Everyman Theatre and see a play that deals with Geschwind Syndrome you may want to pass or even google it. But do not be put off by this. Just relax and see a play that deals with it. I never heard of this Syndrome and it truly does not make a difference if you know about it beforehand or after you see it. What you will see is an individual who has fainting spells due to temporal lobe epilepsy which results in sexual behavioral disorders.
Bruce Randolph Nelson Videos
STAGE TUBE: Sneak Peek - Everyman Theatre's BEAUX' STRATAGEM
by Stage Tube - Jun 15, 2013
Everyman Theatre closes its historic 2012/13 season with a staging of the rarely produced comedic gem, The Beaux' Stratagem. Founding Artistic Director Vincent M. Lancisi directs the production, which features a large cast of 15 actors and includes Resident Company Members Megan Anderson, Clinton Brandhagen and Bruce Randolph Nelson. Everyman moved into its brand new theatre in January of this year. The production will run now through June 30th. Click below for a sneak peek at the production!
STAGE TUBE: Preview Everyman Theatre's YOU CAN'T TAKE IT WITH YOU, Playing Now thru 6/17
by Stage Tube - May 31, 2012
Everyman Theatre's You Can't Take It With You, by George S. Kaufman and Moss Hart, plays now through June 17, 2012, at 1727 North Charles Street, Baltimore, Md., offering performances Tuesday through Sunday, with selected Wednesday matinees. Watch a video trailer of the show below!