Photos: Body Check! First Look at Michael Friedman's New Hockey Musical THE ABOMINABLES at CTC
Children's Theatre Company (CTC) brings to the stage the very first Minnesota hockey musical, The Abominables. Produced in association with New York City's extraordinary theatre company The Civilians, the musical is written and directed by Steve Cosson with music and lyrics by the late Michael Friedman and choreography by Joe Chvala. BroadwayWorld has a first look at the cast in action below!
The satirical musical was created over a six-year period through CTC's Threshold new play development program; the development of which included interviews with over 75 hockey players, coaches and family members across Minnesota at tournaments, games and practices.
Rink rats, hockey moms, tournament weekends and the quest to play your best - It's tryout season in the Great State of Hockey! Mitch has always played on the A team for the Prairie Lake Blizzards - these are his guys - they've played together forever, but he's worried this could be the year he gets sent down to the B team. When a new "kid" appears at Bantam tryouts, things go from bad to worse. From the land of ice and nice comes the first Minnesota hockey musical! Will you love it? You betcha!
A CTC commissioned world premiere, The Abominables opens tomorrow, September 12, and runs through October 15, 2017 on the UnitedHealth Group Stage and is best enjoyed by ages 8+. Individual show tickets and subscriptions can be purchased at childrenstheatre.org or by calling the ticket office at 612.874.0400.
Photo Credit: Dan Norman


Bradley Greenwald and Elise Benson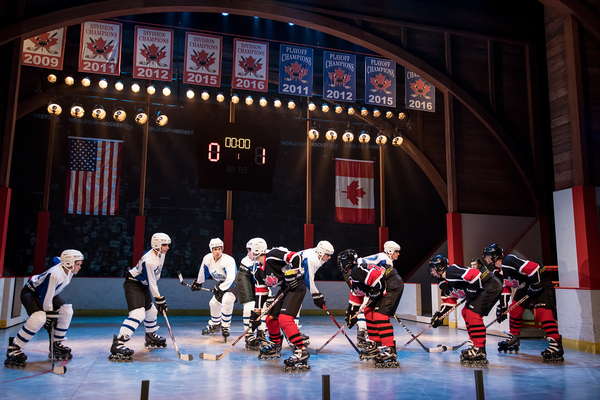 The ensemble

Henry Constable and the ensemble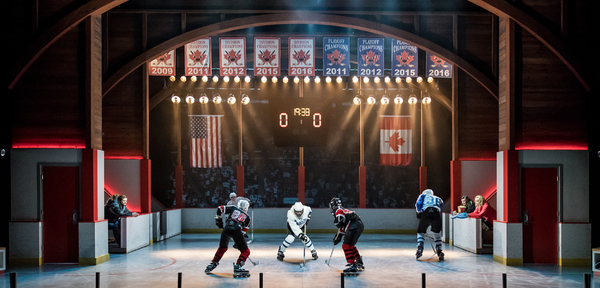 THE ABOMINABLES at Children's Theatre Company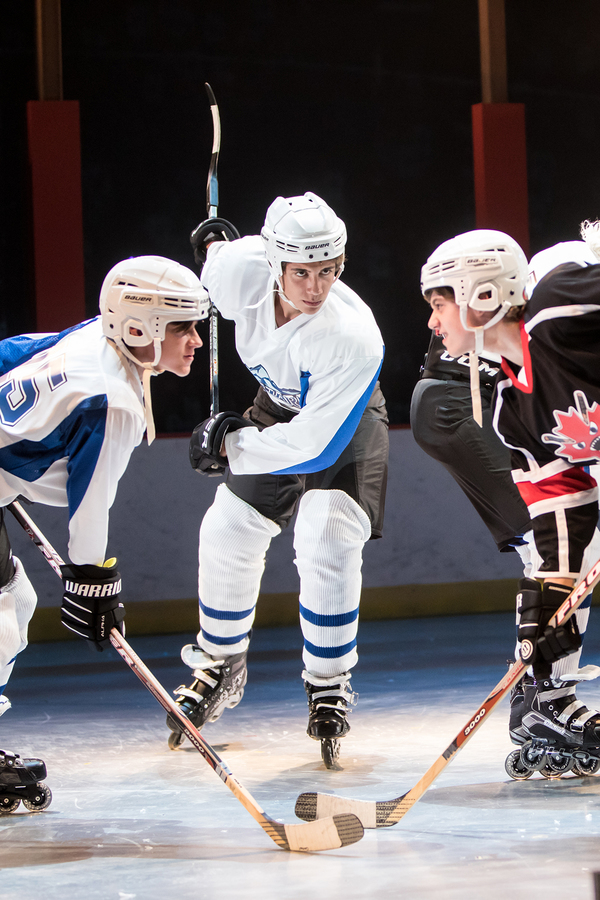 Zachary Hodgkins Evan Latta and Hunter Conrad