Latest News on Bob Clark
Bob Clark News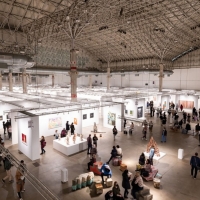 Ninth Edition Of Expo Chicago Returns To Navy Pier
by Stephi Wild - Apr 13, 2022
EXPO CHICAGO, the international exposition of contemporary and modern art, concluded its ninth edition on Sunday, April 10, with strong attendance of international collectors and curators alongside 30,000 visitors, exceptional presentations from exhibiting galleries and strong sales, in what was its most global edition to date.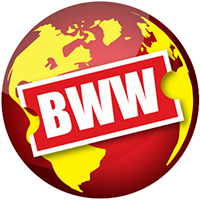 Casting Director Marci Liroff Joins The Richard Lawson Studios Master Class Series This Weekend
by Stephi Wild - Apr 7, 2021
Master Teacher Richard Lawson will be joined by casting director Marci Liroff on Saturday, April 10th as part of The Richard Lawson Studios Self Tape Master Class series. Twenty actors will be given the opportunity to have their self-tape auditions assessed and redirected by Mr. Lawson and Ms. Liroff. Classes take place Saturday mornings at 10 AM PST via Zoom.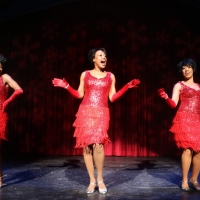 Mill Mountain Theatre Announces 2021 Performance Lineup
by Stephi Wild - Feb 2, 2021
Mill Mountain Theatre has announced its upcoming lineup of productions for 2021, including virtual and in-person options. Shows include A Midsummer Night's Dream, Million Dollar Quartet, A Christmas Story, and more!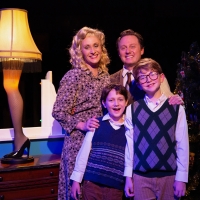 BWW Review: It All Comes Down To A CHRISTMAS STORY at Toby's
by Cybele Pomeroy - Dec 2, 2019
Hang your stockings, mull your beverage of choice and light up your leg lamp, then go to Toby's in Columbia to see A Christmas Story, The Musical, music and lyrics written by Benj Pasek and Justin Paul, book by Joseph Robinette. It's a sweet series of youthful holiday escapades full of quirky characters, brought to you with a wealth of warm fuzzies, in Toby's usual heartwarming style.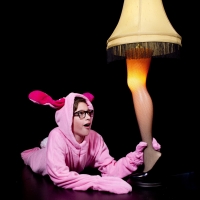 Slow Burn Theatre Company Presents Regional Premiere of A CHRISTMAS STORY
by Chloe Rabinowitz - Dec 2, 2019
In a special holiday offering, JetBlue present's Slow Burn Theatre Company's production of the musical New York magazine called 'A true gift! A sparkling adaptation with a surefire charmer of a score,' when the regional premiere of A Christmas Story, The Musical sponsored by American National Bank comes to the Broward Center for the Performing Arts Amaturo Theater Friday, December 13-Sunday, December 29.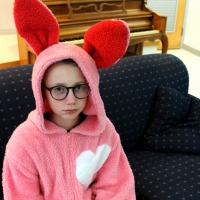 A CHRISTMAS STORY Opens On December 5 At Star of the Day
by A.A. Cristi - Nov 27, 2019
Star of the Day  presents the A CHRISTMAS STORY, the stage version of the classic holiday film based on the stories of Jean Shepherd.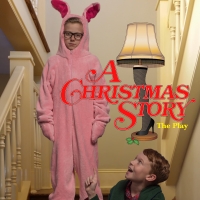 Desert Stages Presents The Humorous Holiday Classic A CHRISTMAS STORY
by A.A. Cristi - Nov 19, 2019
Desert Stages Theatre (DST) announces the opening of the comedic holiday tale, a?oeA Christmas Story the Playa?? on Saturday, November 29 at Scottsdale Fashion Square. This production is based on the classic American 1983 motion picture of the same title, written by Jean Shepherd, Leigh Brown and Bob Clark as well as Jean Shepherd's novel a?oeIn God We Trust, All Others Pay Cash.a??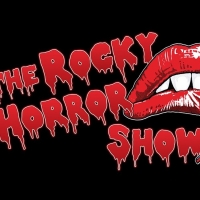 Tupelo Community Theatre To Screen THE ROCKY HORROR PICTURE SHOW
by A.A. Cristi - Oct 8, 2019
Tupelo Community Theatre will present an interactive, audience participation showing of the cult classic The Rocky Horror Picture Show on October 31st at 8 p.m. at TCT Off Broadway at 213 East Franklin Street.

Cleveland Play House Announces 2019-2020 Season
by Stephi Wild - Feb 15, 2019
Cleveland Play House (CPH) is proud to announce its 2019-2020 Subscription Season, inviting audiences to "Seize the Play!" This will be CPH's 104th consecutive season of serving our community with stories that matter in productions that are engaging, surprising, and always entertaining.

Palo Alto Players Announce 2019-20 Season; BRIGHT STAR, A DOLL'S HOUSE, PART 2, and More
by Julie Musbach - Jan 28, 2019
Palo Alto Players, the Peninsula's first theatre company, announces its 89th season titled - "If You Knew My Story."
Bob Clark Videos
VIDEO: New Trailer for Thriller DERANGED, Coming to DVD 8/19
by Caryn Robbins - Aug 14, 2013
Arrow Video are pleased to announce the worldwide Blu-ray premiere of Alan Ormsby and Jeff Gillen's disturbing cult-horror classic DERANGED on Monday 19th August. Below, check out an all-new trailer for the thriller!
Bob Clark Frequently Asked Questions
How many shows has Bob Clark written?
Bob Clark has written 1 shows including A Christmas Story, The Musical (Source Material).