Latest News on Anthony Garcia:
Latest News on Anthony Garcia
Anthony Garcia News
Review: RIPPED at Loud Fridge Theatre Group Is an Excellent and Nuanced Look at Sexual Consent
by E.H. Reiter - Jan 23, 2023
Loud Fridge Theatre Group started off its 2023 theatrical year with an excellent and thoughtfully nuanced look at a sexual assault on a college campus.  RIPPED from Loud Fridge Theatre Group is playing through February 5th at OnStage Playhouse.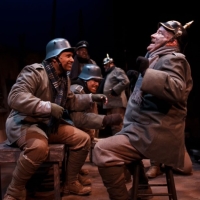 Review: ALL IS CALM: THE CHRISTMAS TRUCE OF 1914 at SHEA'S 710 THEATRE
by Michael Rabice - Dec 8, 2022
If ever there were to be a hope of peace, it couldn't be found any closer than the trenches of the battles fought in World War I. And a rare and hard to believe story of a single night of peace is what makes up the beguiling musical play ALL IS CALM: THE CHRISTMAS TRUCE OF 1914 now on stage at Shea's 710 Theatre.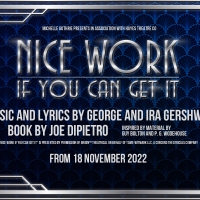 BWW REVIEW: Guest Reviewer Kym Vaitiekus Shares His Thoughts On NICE WORK IF YOU CAN GET IT
by Jade Kops - Nov 25, 2022
NICE WORK IF YOU CAN GET IT is an energetic, quintessential Broadway theatre work. Mitchell has captured that traditional stage musical essence with aplomb and has injected a fresh, in the moment, vibrancy.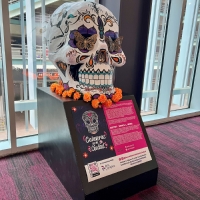 Denver Arts & Venues Celebrates Denver Arts Week With Buell Theatre Exhibitions and New Events
by Stephi Wild - Nov 1, 2022
Denver Arts & Venues will celebrate autumn with the announcement of fall Buell Theatre exhibitions and three Denver Arts Week events.
Second Generation Theatre Presents CABARET Next Month
by Stephi Wild - May 23, 2022
Second Generation Theatre presents Kander & Ebb's musical theatre sensation CABARET June 10-26 at the Shea's Smith Theatre.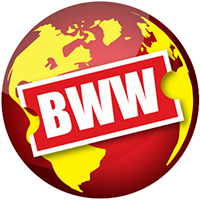 Guadalupe Cultural Arts Center Presents INTERVIEW WITH A MEXICAN!, May 6-7
by A.A. Cristi - May 4, 2022
The Guadalupe Cultural Arts Center presents 'Interview With A Mexican!', scheduled for Friday & Saturday, May 6 & 7, 2022 at the historic Guadalupe Theater, 1301 Guadalupe St., San Antonio. The performance begins at 8 p.m. with general admission of $12. 'Interview With A Mexican!' is a touring production by Denver-based Su Teatro Cultural & Performing Arts Center.  
BWW Review: ALTAR BOYZ at Subiaco Arts Centre
by David Bravos - Feb 14, 2022
With Perth Fringeworld drawing to a close, Arise Productions went for a quick backup from their production of Avenue Q to put on another comedy and off-Broadway smash in ALTAR BOYZ. The result is a hilariously enlightening Christian boy-band concert that may not save your soul, but that is sure to entertain you.
Denver Public Art Welcomes Five Additions To Its Collection To Close Out An Impactful 2020
by A.A. Cristi - Dec 17, 2020
Denver Arts & Venues is pleased to announce the completion of five new pieces in the Denver Public Art collection — "Silent River" at the Denver Health Outpatient Medical Center, "Connecting Points" and "Community Fountain" at Red Rocks Park, 'Infinite Span' at Grant Frontier Park, "Bridging the Community" at the 47th & York pedestrian bridge and "Rondure" at the Denver Museum of Nature & Science.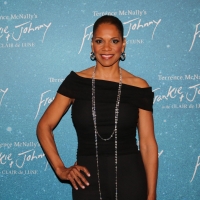 Audra McDonald, Javier Muñoz and More Star in Online Concert of New Musical STICKS & STONES Premiering October 16th
by Chloe Rabinowitz - Oct 1, 2020
The online concert premiere of the new musical Sticks & Stones will feature a star-studded cast including Audra McDonald, Javier Muñoz and George Salazar when it premieres Friday, October 16, 2020, as part of National Bullying Prevention Month. The stream benefits Broadway Cares/Equity Fights AIDS and Born This Way Foundation.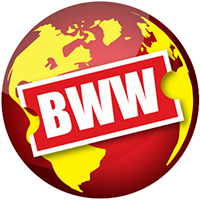 NALAC Releases Statement In Support of Black Lives Matter
by A.A. Cristi - Jun 4, 2020
'We bear witness and mourn for the continued violence against yet another Black life at the hands of police, and we speak from the deepest impulses of our hearts to uplift Black Lives. We are enraged by the blatant hatred and inhumane disregard by police for George Floyd's life as he pleaded for breath.