Latest News on Ann Washington
Stage Credits
  [US Tour]
Touring Revival, 1976
Performer
Ann Washington News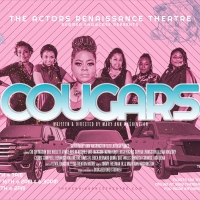 The Actor's Renaissance Theatre Presents its 2022 Summer Showcase Production of COUGARS
by Stephi Wild - Jun 30, 2022
 The Actor's Renaissance Theatre presents its 2022 Summer Showcase Production of COUGARS. This original production is written & directed by Mary Ann Washington. Assistant Director is Latricia 'Pat' Parks.
The Actors Renaissance Theatre Presents DANGEROUS ENTANGLEMENTS
by A.A. Cristi - Jul 14, 2021
The Actors Renaissance Theatre will present Dangerous Entanglements 
Theatre Memphis Online Discussion Group Centers on Diversity
by A.A. Cristi - Sep 17, 2020
Read to Relate: A Theatre Memphis Interactive Play Discussion Group is an online reading and discussion group that will read works by American playwrights of color and/or who are differently abled.
BWW Review: HARRIET TUBMAN Comes to Life at The Evergreen Theatre
by Caroline Sposto - Jul 16, 2016
In 1849, a twenty-eight year-old former slave named Harriet Tubman risked her life to lead a group of other slaves to freedom. Over the course of ten years, she made an additional nineteen trips. She didn't lose any of her three hundred 'passengers' on The Underground Railroad. They called her 'Moses.'
BWW Review: Hattiloo Theatre's MARCUS; OR THE SECRET OF SWEET Offers Dreams for Some, Nightmares for Others
by Joseph Baker - Apr 18, 2016
On the surface, Hattiloo Theatre's streamlined production of Tarrell Alvin McCraney's MARCUS; OR THE SECRET OF SWEET might seem a variation on a familiar theme: A young man troubled by dreams and conflicted about his identity seems to 'hit a brick wall' when he turns to others to try discover why he is, what he is -- 'sweet,' a kind of code word for homosexuality. That might seem a facile enough summary of what this play is about, but to shrug one's shoulders and miss this committed little production would be to miss also the fascinating journey in which it is couched.
BWW Reviews: ONE MONKEY DON'T STOP NO SHOW at Hatiloo
by Caroline Sposto - Jan 10, 2014
In this context, 'monkey' is slang for an obstacle. Where obstacles are, collisions follow. City collides with country, middle class collides with working class, age collides with youth, and women collide with men.