Latest News on Amanda Bearse
Stage Credits
Party Face
  [Off-Broadway]
New York City Center Premiere Production, 2018
Performer [Replacement]
Productions
[Off-Broadway, 2018]
Director
Amanda Bearse News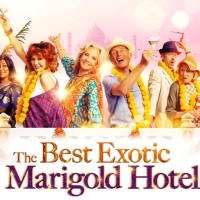 BEST EXOTIC MARIGOLD HOTEL Comes to Milton Keynes Theatre in January
by Stephi Wild - Dec 23, 2022
Milton Keynes Theatre welcomes brand-new stage adaptation of The Best Exotic Marigold Hotel to the city 24 - 28 Jan 2023. Hayley Mills (Pollyanna, The Parent Trap, Whistle Down the Wind) Paul Nicholas (Jesus Christ Superstar, BBC 1's Just Good Friends, Eastenders and Rula Lenska, (ITV's Rock Follies, Coronation Street, Channel 4's Celebrity Big Brother will star in this feel-good tale of love, adventure, and starting-over.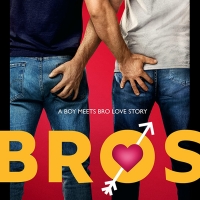 BROS Sets Peacock Streaming Debut
by Michael Major - Nov 28, 2022
From the ferocious comic mind of Billy Eichner (Billy on the Street, 2019's The Lion King, Difficult People, Impeachment: American Crime Story) and the hitmaking brilliance of filmmakers Nicholas Stoller (the Neighbors films, Forgetting Sarah Marshall) and Judd Apatow (The King of Staten Island, Trainwreck, The Big Sick), comes Bros.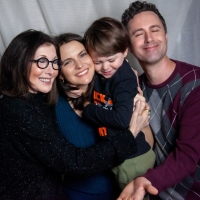 Feature: 30 Days Of Cabaret Gratitude - Day Twenty-Seven - The Legacy
by Stephen Mosher - Nov 27, 2022
Broadway World Cabaret is looking at THE LEGACY.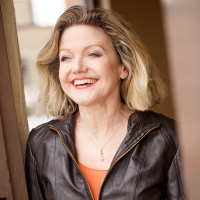 Alison Fraser to Lead STRANGER INTERLUDES Industry Reading at Boundless Theater
by Chloe Rabinowitz - Nov 16, 2022
Boundless Theater announced has that Stranger Interludes, a new play by David James Parr, will receive an industry reading on Friday, November 18th at The Dramatists Guild Foundation, directed by Amanda Bearse ("Married… with Children", Billy Eichner's Bros).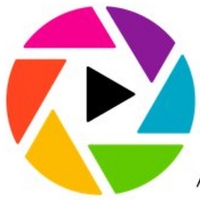 Atlanta's LGBTQ Film Festival OUT ON FILM Announces Lineup
by Michael Major - Sep 7, 2022
The Oscar qualifying film festival, which was included on MovieMaker Magazine's "50 Film Festivals Worth the Entry Fee" list, once again offers a diverse selection of films from highly anticipated studio efforts to independent films, and international to local Georgia and Atlanta productions as part of its carefully curated hybrid presentation.
Previews: CINEMA DIVERSE at Palm Springs Cultural Center At Camelot Theaters
by Kay Kudukis - Aug 29, 2022
Media Release: Cinema Diverse Celebrates 15th Anniversary with Special Preview Screening of Universal Pictures' Groundbreaking New Gay Romantic Comedy, Bros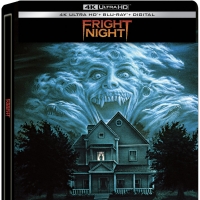 FRIGHT NIGHT Sets 4K Ultra HD Release Date
by Michael Major - Jul 11, 2022
Fright Night will be released on a limited edition 4K Ultra HD steelbook. Meet Jerry Dandrige. He's sweet, sexy, and he likes to sleep in late. You might think he's the perfect neighbor. But before inviting Jerry in for a nightcap, there's just one thing you should know. Jerry prefers his drinks warm, red, and straight from the jugular!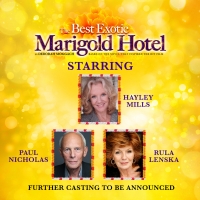 Rula Lenska Joins Hayley Mills & Paul Nicholas Led THE BEST EXOTIC MARIGOLD HOTEL UK Tour
by Chloe Rabinowitz - May 27, 2022
Another of the UK's best-loved actors, Rula Lenska, (ITV's Rock Follies, Coronation Street, Channel 4's Celebrity Big Brother) is the latest cast member to be confirmed for the upcoming tour of The Best Exotic Marigold Hotel.
Prime Video Renews SMOTHERED For Season Season
by Michael Major - Jan 17, 2022
The cast for Season 2 is Amanda Bearse (Bros & Married With Children), Jai Rodriguez (Bros & Queer Eye), Bobby Costanza (Friends), Aida Rodriguez (HBOMax Comedy Special: Fighting Words), Armand Fields (Queer As Folk), Debra Wilson (Mad TV & Star Wars Jedi), Krishna Smitha (Morning Show), Bryon Quiros (General Hospital), and more.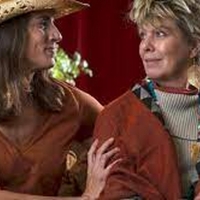 Atlanta's Out on Film Presented By WarnerMedia Announces Film Lineup for 34th Edition of The Film Festival 
by A.A. Cristi - Aug 26, 2021
Out on Film presented by WarnerMedia announced the lineup of films and events for the 34th edition of the Atlanta-based LGBTQIA+ film festival today. The Oscar qualifying film festival returns to theaters this year as part of its hybrid presentation.
Amanda Bearse Videos