Previews: CINEMA DIVERSE at Palm Springs Cultural Center At Camelot Theaters
Cinema Diverse Celebrates 15th Anniversary with Special Preview Screening of Universal Pictures' Groundbreaking New Gay Romantic Comedy, Bros
Mark your calendars! The Palm Springs Cultural Center is proud to present the 15th Anniversary of Cinema Diverse: The Palm Springs LGBTQ+ Film Festival, running September 15 -18 & September 22 - 25 at the Palm Springs Cultural Center (PSCC).
The festival opens on Thursday, September 15th with Universal Pictures' Bros - the highly anticipated film from Universal Pictures. Bros is the first romantic comedy from a major studio about two gay men maybe, possibly, probably, stumbling towards love. Maybe. They're both very busy.
From the ferocious comic mind of Billy Eichner (Billy on the Street, 2019's The Lion King, Difficult People, Impeachment: American Crime Story) and the hitmaking brilliance of filmmakers Nicholas Stoller (the Neighbors films, Forgetting Sarah Marshall) and Judd Apatow (The King of Staten Island, Trainwreck, The Big Sick), comes a smart, swoony and heartfelt comedy about how hard it is to find another tolerable human being to go through life with.
Festival Director Michael C. Green said "We could not be more excited to be opening our fifteenth edition with Bros. Cinema Diverse is all about celebrating LGBTQ+ film and filmmakers, so it truly is a celebration to see a film about gay men that was created by a gay man and produced by a gay man fill the BIG screen on our opening night!"
Starring Billy Eichner, the first openly gay man to co-write and star in his own major studio film, and Luke MacFarlane (Killjoys), the film featuring an entirely LGBTQ+ principal cast, including Guy Branum (The Other Two), Miss Lawrence (Star), Ts Madison (The Ts Madison Experience), Dot-Marie Jones (Glee), Jim Rash (Community), Eve Lindley (Dispatches from Elsewhere), Monica Raymund (Chicago Fire), Guillermo Díaz (Scandal), Jai Rodriguez (Uncoupled) and Amanda Bearse (Married ...with Children).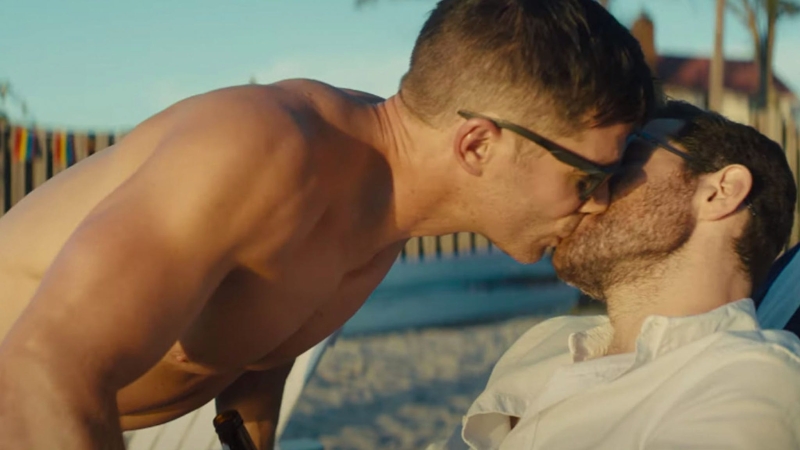 Bros
is directed by
Nicholas Stoller
and written by Eichner and Stoller. The film is produced by
Judd Apatow
, Stoller and Josh Church (co-producer
Trainwreck
,
Step Brothers
) and is executive produced by Eichner and Karl Frankenfield.
Bros
screens at 7:30pm with a reception to follow. Attendees are encouraged to come early to mingle with guests and take advantage of our Cinema Diverse 15th anniversary drink specials. The film is being screened in the Historic Camelot Theatre at the Palm Springs Cultural Center, boasting the largest screen in the valley. Tickets for opening night can be purchased at the Box Office during normal business hours or online at
www.cinemadiverse.org
. All Access Passes, which can be purchased online as well, include the opening night film and reception afterwards. Six Pack passes cannot be used for opening night.
About Cinema Diverse: The Palm Springs LGBTQ+ Film Festival: Cinema Diverse was established by the Palm Springs Cultural Center in 2008, and is dedicated to advancing and further strengthening our diverse gay community by presenting a world-class film festival featuring lesbian, gay, bisexual and transgender cinema from around the world.
We do this because we believe that LGBTQ+ Filmmakers, and the stories they tell through the movies they make, empower our community, advance our efforts to gain equal rights, and often introduce us to a world that has heretofore never known us.
We also believe LGBTQ+ films and LGBTQ+ film festivals are critical to our local community, and to the world community, because they tell stories that remind us of where we came from, who we are, and who we can be. They tell stories that not only inform and transform those within our community, but also have the power to change the lives and attitudes of people outside our community.