Ali Woods News
Guildford Fringe Festival and New Cabaret Venue The Fallen Angel Open in Guildford This Weekend
by Stephi Wild - Jun 24, 2022
The producers of Guildford Fringe Festival, Nick Wyschna and Charlotte Wyschna, are celebrating the opening weekend of this year's Festival, with Gag House Comedy Superstars kicking off the jampacked three-week festival of fun, drama and laughter on 24 June.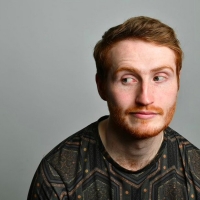 EDINBURGH 2022: Ali Woods Q&A
by Natalie O'Donoghue - Jun 21, 2022
BWW catches up with Ali Woods to chat about bringing Best Friend Ever to the 2022 Edinburgh Festival Fringe.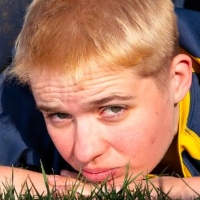 EDINBURGH 2022: Pick of the Programme- Debut Edfringe shows
by Natalie O'Donoghue - Jun 20, 2022
The Edinburgh Festival Fringe is well known as a place to discover 'the next big thing'. BWW reviewer Natalie O'Donoghue has listed her top newcomers who are bringing their debut hour to the festival.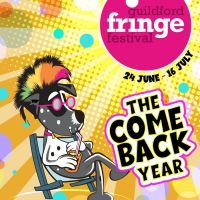 Surrey's Annual Guildford Fringe Festival Will Return in June
by Stephi Wild - Apr 28, 2022
Surrey audiences can look forward to the welcome return of Guildford Fringe Festival from Friday 24 June until Saturday 16 July 2022, with a packed programme of more than 100 live performance and arts events now on sale.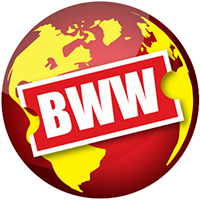 Full Line-up Announced For The Cambridge Club Festival 2021
by Stephi Wild - Aug 18, 2021
Having quickly established itself as one of the most loved boutique family festivals in the country, The Cambridge Club is gearing up to ensure this year's festival is one to remember – by scaling the event to a full weekend and expanding the arts and entertainment on offer.
BMCC Tribeca PAC 2017-2018 Season Announced
by A.A. Cristi - Jul 18, 2017
BMCC Tribeca Performing Arts Center, the longest operating performance venue in lower Manhattan, proudly presents a wide range of events in the 2017-2018 Season, including Robin Spielberg, performing on Saturday, November 4 at 8:00pm,  Andrew Nemr, performing on Friday, December 15 and Saturday, December 16 at 7:30pm, Go, Dog. Go! (for families) on Saturday, February 17 at 1:30pm,  Comedian John Fugelsang, performing Friday, March 16 at 8:00pm, The Motortown All-Stars performing Friday, March 23 at 8:00pm, and more!
Amused Moose Comedy Presents the NATIONAL NEW COMIC AWARD 2017, Heat 4
by BWW News Desk - Feb 2, 2017
On March 5, you can vote for 12 exciting new comedians Edinburgh's Megan Shandley, Hurt & Anderson, Conor Drum, Morgan Ress, Matt Hutchinson, Ali Woods, Kevin O'Connell, Tommy Ettling, Janet Bettesworth, Benji Waterstones, Sam Lake and Lucas Jolson, onstage at Kings X's iconic WaterRats music/comedy venue, which launched Oasis in London and Bob Dylan in the UK.
Photo Coverage: Curtain Call and Press Night Celebration Of McCoy-Rigby's HUNCHBACK OF NOTRE DAME at La Mirada Theatre
by Lily Lim - Sep 20, 2016
LA MIRADA THEATRE FOR THE PERFORMING ARTS & McCOY RIGBY ENTERTAINMENT opened the first show of its 2016-2017 season, the Los Angeles premiere production of THE HUNCHBACK OF NOTRE DAME, music by Alan Menken, lyrics by Stephen Schwartz, book by Peter Parnell, musical direction by Dennis Castellano, choreography by Dana Solimando and directed by Glenn Casale.  THE HUNCHBACK OF NOTRE DAME is running through Sunday, October 9, 2016 at La Mirada Theatre for the Performing Arts, 14900 La Mirada Blvd in La Mirada.   BroadwayWorld brings you a first look at the opening night celebration below!