Latest News on Alchemy Production Group
Latest News on Alchemy Production Group
Stage Credits
Productions
[Regional (US), 2018]
General Management
[Broadway, 2018]
General Manager
[Broadway, 2016]
General Manager
[Broadway, 2016]
Engagement Management
[Broadway, 2015]
Engagement Management
[Broadway, 2015]
General Manager
[Broadway, 2009]
General Manager
[Broadway, 2009]
General Manager
Stage
Productions
[Regional (US), 2018]
General Management
[Broadway, 2018]
General Manager
[Broadway, 2016]
General Manager
[Broadway, 2016]
Engagement Management
[Broadway, 2015]
Engagement Management
[Broadway, 2015]
General Manager
[Broadway, 2009]
General Manager
[Broadway, 2009]
General Manager
Alchemy Production Group News
Santino Fontana to Star in Reading of New Play THE PIANIST
by Chloe Rabinowitz - Jun 21, 2022
Tony Award winner Santino Fontana (Tootsie) will star in the new play The Pianist as Szpilman in a by-invitation only development reading Thursday June 23 in NYC. The Pianist features an original score by acclaimed Dutch concert pianist Iris Hond.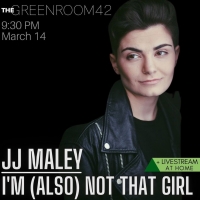 JJ Maley to Bring I'M (ALSO) NOT THAT GIRL to The Green Room 42
by Chloe Rabinowitz - Mar 7, 2022
Join JJ Maley (they/he) and friends to bring their story to the Green Room 42 for one night only. How can someone begin to see themself not as others tell them they are, but as the person they know themself to be?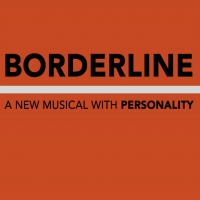 Micaela Diamond, Andrew Samonsky & More Will Take Part in BORDERLINE Musical Reading
by Nicole Rosky - Dec 7, 2021
BroadwayWorld has just learned that the new musical Borderline will get an industry reading later this week under the direction of Sarna Lapine, musical supervision of David Gardos, and choreography of Joann M. Hunter. The project features a book by Aryanna Garber and music/lyrics by Benjamin Velez.
Photos: See Jenn Colella & Other Original Cast Members in Stunning New Photos From COME FROM AWAY on Apple TV!
by Sarah Jae Leiber - Aug 24, 2021
'Come From Away' tells the story of 7,000 people stranded in the small town of Gander, Newfoundland after all flights into the US are grounded on September 11, 2001.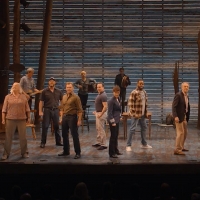 Filmed Version of COME FROM AWAY to Premiere on Apple TV+ September 10; Watch the Trailer Now!
by Chloe Rabinowitz - Aug 4, 2021
Apple Original Films announced today that the filmed version of the Tony & Olivier Award-winning hit musical "Come From Away" will premiere globally on Apple TV+ on Friday, September 10. "Come From Away" is directed by Tony Award-winner Christopher Ashley, and stars an ensemble cast led by members of the Broadway show.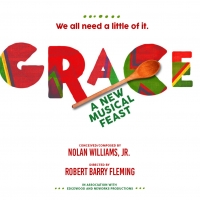 New Musical GRACE to Hold Industry Presentations in New York City This August
by Chloe Rabinowitz - Jul 12, 2021
Producers Dale A. Mott of Edgewood (Broadway's The Lifespan of a Fact and the upcoming Thoughts of a Colored Man) and NEWorks Productions have announced two industry presentations for GRACE, to be held on August 24, 2021, at Alvin Ailey Studios (405 West 55th Street).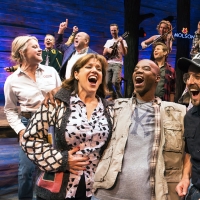 Breaking: COME FROM AWAY Will Return To Broadway This September
by A.A. Cristi - May 10, 2021
The Tony and Olivier Award-winning musical COME FROM AWAY will return to Broadway's Gerald Schoenfeld Theatre on Tuesday, September 21, 2021.
Apple Original Films Will Release COME FROM AWAY, Filmed Live in NYC
by Chloe Rabinowitz - Apr 30, 2021
Apple Original Films has landed the live filmed production of the award-winning hit musical "Come From Away," directed by Christopher Ashley, who received the Tony Award for his direction of the Broadway production, with choreography by Tony nominee and Olivier Award winner Kelly Devine and music supervision by Olivier Award winner Ian Eisendrath.
Scott Irgang, Ryan Conway and Carl Pasbjerg to Take Part in 'Reopening Broadway & Beyond: An On Point Panel Discussion'
by Chloe Rabinowitz - Apr 12, 2021
Industry panelists Scott Irgang, Ryan Conway and Carl Pasbjerg will discuss how to get shows and audiences back into our theaters in New York and nationwide. The discussion will be moderated by Tony Award-winning Commercial Theatrical Producer and EAG Council Member Margot Astrachan.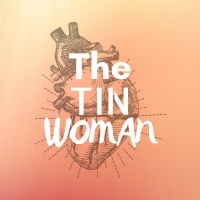 THE TIN WOMAN to Receive Private Industry Reading Starring Jenn Colella and More
by Chloe Rabinowitz - Dec 2, 2019
The Fourth Act has announced a private industry reading for the new musical, THE TIN WOMAN, based on the Sean Grennan play of the same name. The private industry reading will be held in New York City on December 13, 2019.
Alchemy Production Group Videos
VIDEO: Get A First Look At Chilina Kennedy Led A SIGN OF THE TIMES at Delaware Theater Co
by Alan Henry - Dec 4, 2018
A Sign of the Times, a new musical featuring the songs of Petula Clark and multiple hit-makers of the 1960s, will join the Delaware Theater Company's 40th Anniversary Season, from November 28 - December 23.