Latest News on Al Jarreau:
Latest News on Al Jarreau
Al Jarreau News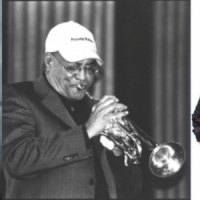 Annual NEA Jazz Masters Concert Returns To Flushing Town Hall With THE BLUES FEELING Next Month
by Stephi Wild - Oct 20, 2022
On Saturday, November 12th, Flushing Town Hall will host the 16th annual NEA Jazz Masters concert "The Blues Feeling," led by the acclaimed American jazz virtuoso Jimmy Owens.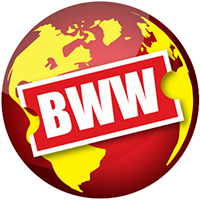 Pittsburgh Cultural Trust Announces The 2022â€" 2023 Dentons Cohen & Grigsby Trust Presents Series
by Stephi Wild - Sep 16, 2022
The Pittsburgh Cultural Trust is excited to announce tickets are now on sale for the 2022-2023 Dentons Cohen & Grigsby Trust Presents Series. Offering an array of live music from world-renowned performers, innovative theater, unforgettable dance showcases, uproarious comedy and parody shows, and holiday favorites. These performances include recurring favorites such as Hip Hop Nutcracker, A Very Electric Christmas, and more along with newcomers Soweto Gospel Choir, Lucy Loves Desi, and others!
Miller Theatre's Jazz Series Opens With Luciana Souza & Vince Mendoza's Big Band Celebration Of Brazilian Jazz
by A.A. Cristi - Sep 8, 2022
Miller Theatre at Columbia University School of the Arts kicks off its 2022-23 Jazz series with Luciana Souza & Vince Mendoza, Storytellers with All-Star Big Band.
R&B Icon Kem to Record Live Album at Performances in Detroit This Week to Celebrate His 20th Anniversary With Motown Records
by Michael Major - Sep 7, 2022
KEM will return to his hometown following his recent sold out "Full Circle" tour to record a live album that will commemorate his 20th anniversary of signing with Motown Records in the city that gave rise to both the legendary record label and his soaring musical career at 'The Aretha,' which has played host to numerous KEM shows over the years.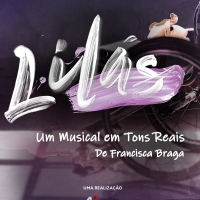 With Songs by Brazilian Singer Djavan, LILAS â€" UM MUSICAL EM TONS REAIS Opens in Sao Paulo
by Claudio Erlichman - Aug 31, 2022
Lilas - Um Musical em Tons Reais (Lilac - A Musical in Real Tones) starring actress Ligia Paula Machado and actor Ubiracy Brasil, is directed by Kleber Montanheiro and songs by singer/composer Djavan. The musical opens on September 2 at Teatro Arthur Azevedo.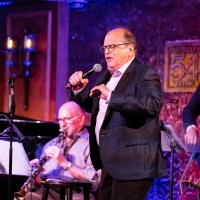 Review: JOHN MINNOCK at 54 Below by Guest Reviewer Andrew Poretz
by Stephen Mosher - Aug 11, 2022
Jazz devotee Andrew Poretz checks out John Minnock's latest concert as a guest reviewer for Broadway World Cabaret.
El Portal Theatre Presents THE WRECKING CREW GOLDEN HITS + A TASTE OF MOTOWN, August 13
by A.A. Cristi - Jun 29, 2022
El Portal Theatre presents The Wrecking Crew Golden Hits plus A Taste of Motown on Saturday, August 13 at 8pm onstage at the historic El Portal Theatre Debbie Reynolds Mainstage, 5269 Lankershim Blvd. in the NOHO Arts District, North Hollywood, CA.
Jimmy Williamson to Perform at Ali Cultural Arts Center as Part of SOULFUL SUNDAYS
by Chloe Rabinowitz - Jun 24, 2022
The Ali Cultural Arts Center in Pompano Beach will welcome Jimmy Williamson to Soulful Sundays. Merging local and national artists, this program creates unforgettable musical experiences that enrich the community.
Feature: The 101 GREATEST YACHT ROCK SONGS OF ALL TIME for Your Summer Playlist - featuring Michael McDonald, Kenny Loggins, Christopher Cross and Steely Dan
by Peter Nason - Jun 16, 2022
Reviewer Peter Nason counts down the greatest 101 YACHT ROCK HITS for your summertime listening pleasure.
The Django to Welcome Today's Premier Swing Band, 15+ Vocalists, and Hot Latin Tuesday Nights This Summer
by Chloe Rabinowitz - May 6, 2022
THE DJANGO will bring another month of stellar jazz by some of the field's heroes alongside young, emerging artists.
Al Jarreau Videos
STAGE TUBE: Epic Mickey 2 Video Game to Feature Musical Score
by Stage Tube - Oct 9, 2012
Emmy-winning composer Jim Dooley and lyricist Mike Himelstein have written the score (Dooley) and the songs (Dooley & Himelstein) for the first video game musical: Epic Mickey 2: The Power of Two. Epic Mickey 2 is the first video game to use songs to drive the story forward, and one of the lead characters (the mad doctor) only communicated via song. Check out a sneak peek of the innovative new game below!
Al Jarreau Frequently Asked Questions
How many Broadway shows has Al Jarreau been in?
Al Jarreau has appeared on Broadway in 1 shows.
How many West End shows has Al Jarreau been in?
Al Jarreau has not appeared in the West End