Latest News on Aaron Davis
Stage Credits
  [Off-Broadway]
Return Engagement [Off-Broadway], 2010
Performer [Replacement]
Stage
Performances
  [Off-Broadway]
Return Engagement [Off-Broadway], 2010
Performer [Replacement]
Aaron Davis News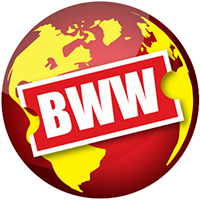 Two BIPOC Theatre Companies Collaborate With NYPD to Present New Play
by Marissa Tomeo - May 15, 2022
This is an unprecedented collaboration in theatre. New Professional Theatre and Blackberry Productions have partnered with the New York Police Department (NYPD) on the COPP Project. Commonalities, Opposites, Partners, Peace (COPP) is a project that will demonstrate what a powerful tool theatre can play in healing and transforming disparate communities. The play has been developed through personal interviews and facilitated workshops with youth and police officers.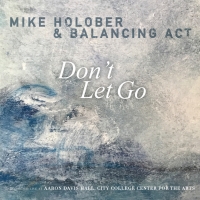 Mike Holober And Balancing Act's Two-Disc Live Recording DON'T LET GO Out Today
by Chloe Rabinowitz - Apr 15, 2022
Pianist, composer, arranger, and educator Mike Holober and his octet Balancing Act have released their astounding latest effort, Don't Let Go today on Sunnyside Records.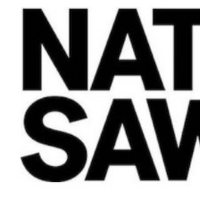 National Sawdust Hosts The Future Is… Festival and Creative Forum
by Marissa Tomeo - Apr 7, 2022
Both before and throughout the pandemic, National Sawdust's mission has been to provide artists with financial and creative opportunities, audiences with access to groundbreaking work presented in remarkably high fidelity, and to support young creators by means of a rigorous mentorship network. These three goals serve as the inspirations for The Future Is… Festival, which takes place June 7 through June 16, features work by 6 composers and choreographers developing new work through residencies co-produced with the Center for Ballet and the Arts at NYU, and funded by the Virginia B. Toulmin Foundation.
Christie's And City College Center For The Arts Join Forces For Benefit Auction
by A.A. Cristi - Mar 8, 2022
Christie's will present its first collaborative exhibition and silent auction to benefit City College Center for the Arts entitled 100 YEARS OF HARLEM: Resonating Around the World. The exhibit celebrates Harlem as teacher and muse for diverse artists across time, with works by visual artists from Harlem and across the country.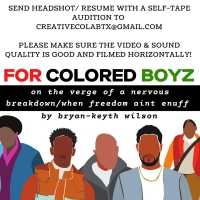 FOR COLORED BOYZ Will Have a Showcase at the Downtown Urban Arts Festival
by Stephi Wild - Mar 2, 2022
As Ntozake Shange's FOR COLORED GIRLS prepares for its Broadway run, award-winning Houston-based playwright Bryan-Keyth Wilson's Choreopoem FOR COLORED BOYZ has been selected to showcase at the Downtown Urban Arts Festival in New York City.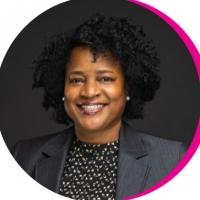 Newark Arts Names Felicia A. Swoope As Executive Director
by A.A. Cristi - Jan 20, 2022
The Board of Directors of Newark Arts has named Felicia A. Swoope as its new Executive Director. Ms. Swoope, a former dancer and producer, has held leadership positions in major New York City arts organizations and brings a range of administrative, artistic, and programming expertise to the post. She was selected after a national search facilitated by Arts Consulting Group.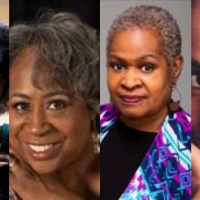 OPERA America Announces Third Cycle of IDEA Opera Grants
by Chloe Rabinowitz - Jan 5, 2022
OPERA America has announced the third cycle of IDEA Opera Grants (Inclusion, Diversity, Equity, and Access), an initiative that supports teams of composers and librettists who identify as African, Latinx, Asian, Arab, and/or Native American in the development of new operatic works and the advancement of their careers in the opera industry.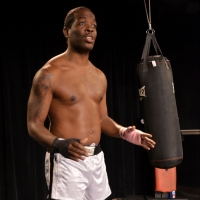 SUGAR RAY by Laurence Holder to be Presented at the Gene Frankel Theatre
by Chloe Rabinowitz - Dec 17, 2021
Sugar Ray by Laurence Holder will have its theatrical premiere January 6 to 23, 2022 at Gene Frankel Theatre, 24 Bond Street, presented by 24 Bond Arts Center in association with Faith Steps Productions and performed by AUDELCO-winner Reginald L. Wilson.  The theater's playing area will be transformed into a boxing ring for the production.
Otis Williams, of The Temptations Will be Celebrated by City College Center for the Arts
by Stephi Wild - Oct 19, 2021
City College Center for the Arts, on the campus of City College of New York, is honoring the 60-year history of the legendary Rock & Roll Hall of Famer and Grammy® Award-winning Otis Williams and The Temptations, on Monday, November 1, with a special live, virtual event.
Daniel Gwirtzman Dance Company Announces Additional Programming For Launch Of Educational Digital Platform
by Chloe Rabinowitz - Jun 10, 2021
Daniel Gwirtzman Dance Company will present Dance With Us, an educational digital platform centered around the premiere of a series of new dance films. The resource launches from June 25-27, 2021 at 7pm ET with the premieres of the films and the reveal of the platform, a website whose URL will go live at this moment.