Omaha Interviews
The latest interviews about live + streaming theatre in Omaha.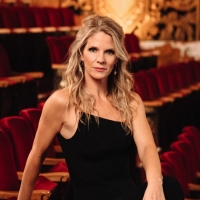 Tony Award Winner Kelli O'Hara
by Analisa Swerczek - June 15, 2021
, Omaha
BroadwayWorld in Omaha Columnist, Analisa Swerczek, sat down this week with one of Broadway's favorite leading ladies, Kelli O'Hara, to talk about life, performance, and what's next for her....
BWW Des Moines Spotlight Series: Meet Audrey Kaus of STRIPPED at Theatre Midwest
by DC Felton - March 30, 2020
, Omaha
Over the last few weeks, theatres across the United States have closed their doors due to the arrival of COVID-19.  These closures include local theatres in Des Moines and the surrounding communities.  Part of our goal with Broadwayworld is to promote and support our regional theatres.  How do we do...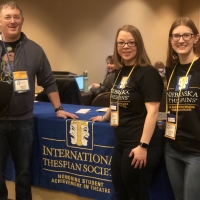 2020 NEBRASKA THESPIANS FESTIVAL Hits Omaha
by Christine Swerczek - January 08, 2020
, Omaha
The Nebraska Thespian Society held its 2020 festival this past weekend at the Holland Performing Arts Center and the Double Tree Omaha. Nebraska Thespians is one of the chapters of the Educational Theatre Association which sponsors the International Thespian Society....