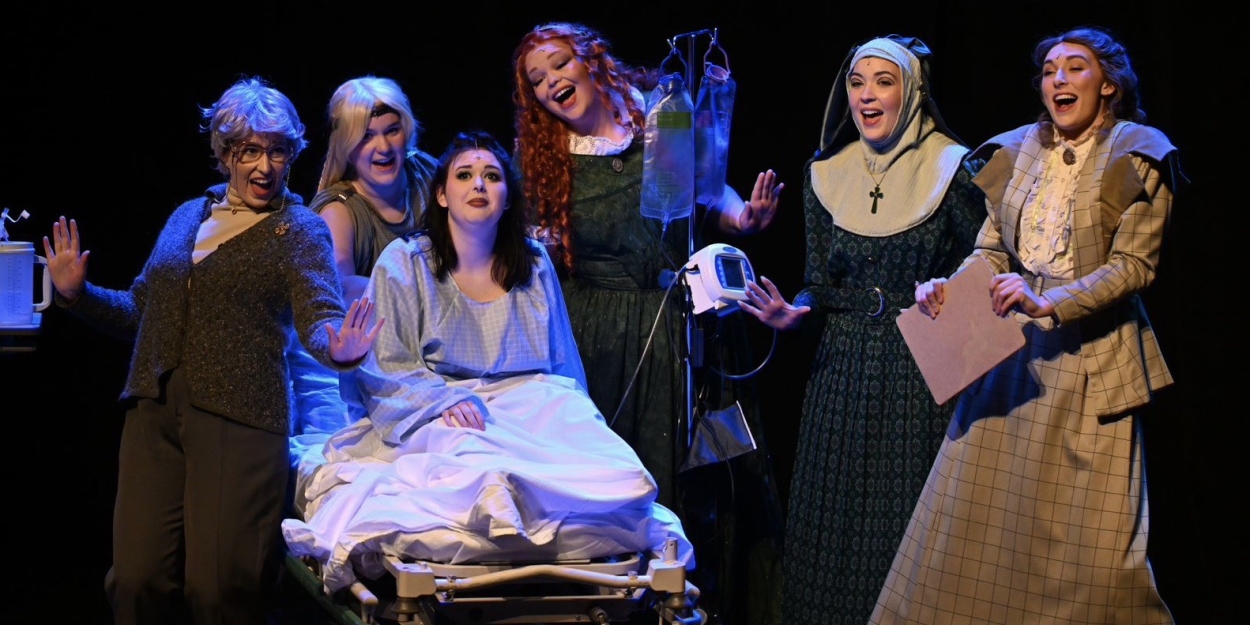 Review: Voices of A LONG LINE OF MCKINNEY WOMEN at Nebraska Wesleyan Theatre
Through February 25th.
Nebraska Wesleyan University Theatre presents a world premiere of A LONG LINE OF MCKINNEY WOMEN directed by Talea Bloch with music, lyrics, and book by Kailey Marshall. This 90 minute one act musical features original music with the sounds of the 90s mixed with a dash of Celtic flair.
Award winning New York-based composer/lyricist Kailey Marshall was commissioned by NWU to write this piece which has been two years in the making. Marshall writes that her inspiration was a family wedding where a great uncle referenced the long line of strong women who had preceded his strong daughters. She questioned how her own long line of ancestors would view our world. With this as the central theme, she dips into death, forgiveness and family.
To be honest, this production was not what I was expecting. From the description I had read, I thought these ancestral women would each tell their own stories and those stories would impact Alex, a heart broken young woman who had a near death experience. I didn't come away with that. Rather, these women hovered around Alex and her roommate Shaw, who could inexplicably see them when no one else could. They offered bits of advice, but I never got a sense of who they were and why that advice mattered. Their period costumes designed by Rebecca Armstrong told me more about who they were than their words did.
Alex is written as a conflicted young woman who apparently doesn't know how to feel, according to her estranged girlfriend, Kat, well played by Kody Horrocks. Alex puts a positive spin on death in her song, "Being Dead," in a world where suicide is a crisis. Alex makes choices about friends and her mother that don't seem to meld with the idea of ancestors being strong influences.
What I did love about this musical is the sound. There are lovely voices in this cast. The music, directed by Kara Baxter is thrilling at times and the voices are beautifully blended with a fine orchestra. When paired with Pamela Fawn's creative lighting, it really is something special.
The cast does a fine job, particularly Lainie Stidham as Alex. Sam Cunningham as Shaw gives high energy to his performance. The audience responded enthusiastically, which is a great measure of success.
Written as a comedy, I'd be curious to see how it would translate if written as a drama. That being said, this is a new and unique production that was obviously treated with a lot of love and hard work. It is a good reason to visit the beautiful NWU theatre. Kudos to the cast and crew for giving it your all!
Remaining performances are set for February 23-25 at 7:30 pm and February 26 at 2:00 pm. Tickets are available at nebrwesleyan.edu/theatre-tickets