BWW Preview: CityRep Presents Audra McDonald In a One-Night Only Concert at OCCC's Visual and Performing Arts Center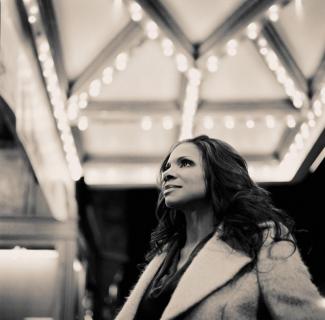 CityRep, Oklahoma's award-winning professional theatre, is proud to present six-time Tony Award winner Audra McDonald in a one-night only Broadway Concert event. This extraordinary evening marks Ms. McDonald's Oklahoma premiere. BroadwayWorld chatted with CityRep Founding Artistic Director Donald Jordan to find out just what it takes to bring a Broadway superstar to the heartland.
"We have been working on bringing Audra to Oklahoma since last year," Donald Jordan, CityRep's Artistic Director, said. "This is her premiere performance in our state and it is the very essence of our mission to provide dynamic professional theatre in service to our community."
Audra McDonald is unparalleled in the breadth and versatility of her artistry, as both a singer and an actress. Ms. McDonald is the recipient of a record six Tony Awards, the only actor in the history of the American Theatre to be so honored. Also recognized with two Grammy Awards, an Emmy Award, and a long list of other accolades to her name, she is among today's most highly regarded performers. Recently, Ms. McDonald was recognized by the White House with the National Medal of the Arts for her singular achievements on the stage and screen.
Jordan said "Our mission is to 'entertain, enlighten and inspire,' and I think having the most decorated actor in American theatrical history is the kind of unprecedented cultural event that is vital to the cultural, educational, and economic life of Oklahoma!"
CityRep has a fantastic history of bringing in stupendous performers: in recent years Oklahoma City audiences have enjoyed concerts from Patti LuPone, Bernadette Peters, Mandy Patinkin, and others, many making their Oklahoma debuts. "Until recently," Jordan said, "being able to enjoy this kind of world class theatrical talent has not always been possible in Oklahoma City. We are always striving to present a diverse set of great professional theatrical experiences for our patrons - classics, new plays, dramas, comedies, musicals, concerts - that encompass the widest possible range of unique and outstanding theatrical experiences. For Oklahoma City, or any city, the opportunity to have the most decorated actor in American theatre history is just extraordinary. The breadth and diversity of Audra's achievements is simply unprecedented - she is the only actor in history to win six Tony awards for acting, and is the only actor to win in every acting category (Best Actress in a Play, Best Actress in a Musical, Best Supporting Actress in a Play, Best Supporting Actress in a Musical) and some of those multiple times... and she is perhaps only halfway through her career. That kind of breathtaking range, depth of talent and achievement has simply never been seen before...and now we get to see it right here at CityRep!"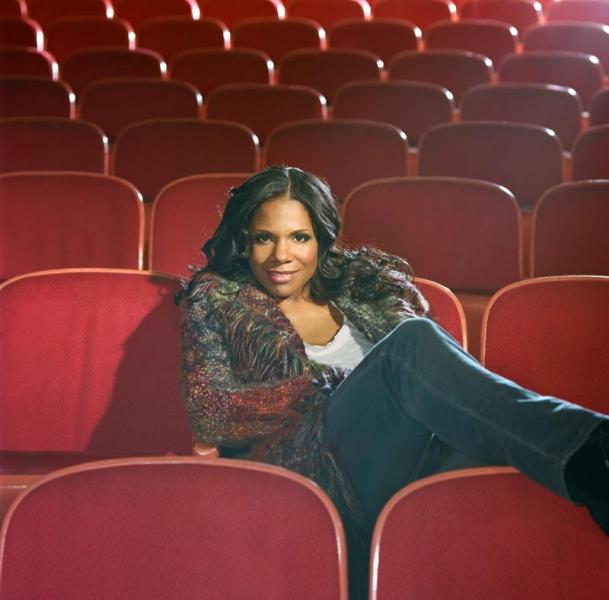 Blessed with a luminous soprano and an incomparable gift for dramatic truth telling, the Juilliard graduate is as much at home on Broadway and opera stages as she is on film and television. In addition to her theatrical work, she maintains a high-profile career as a concert and recording artist, regularly appearing on the great stages of the world and with leading international orchestras. Of all her many roles, her favorites are the ones performed out of the public eye: as an advocate for equal rights, LGBTQ causes, and underprivileged youth; and as wife to actor Will Swenson, and mother of her growing family.
Jordan says, "CityRep is also dedicated to helping foster the next generation of theatrical talent, which we do with our co-productions and partnerships with various educational institutions: in this case, we have partnered with OU's Weitzenhoffer School of Musical Theatre. We have arranged for Audra to be on the OU campus the day after the students get to see her on stage, and they will benefit from a Master Class with her. I believe this kind of mentoring is the best way to help young theatre artists to grow, expand and explore their talents, and OU is very fortunate to have a visionary leader in Dr. Harold Mortimer - and an exceptionally accomplished faculty of theatrical professionals - who also want to provide these kind of experiences for their students."
Ms. McDonald is quite busy right now: she currently stars in the box office mega-hit, Disney's Beauty and the Beast, and is preparing to head over to London this summer to reprise her Tony-winning role of Billie Holiday in Lady Day at Emerson's Bar & Grill.
I wondered how difficult it must have been to secure her appearance in Oklahoma City right now?
Jordan answered, "The short answer to this is yes. The long answer to this is you have no idea. Trying to work out all the myriad details for production with
1) a talented artist of this caliber,
2) who is a mom with a new baby,
3) who is currently in a film that is on its way to becoming the top grossing live-action film musical of all time,
4) Who is singing with various symphonies around the country,
5) Who is about to make her West End debut recreating her latest Tony Award-winning role,
...has one or two scheduling challenges. But thanks to Audra's gracious attitude, her hard-working and friendly representatives and staff, and the incredible work by the staff at CityRep - especially the indefatigable Jon Haque - we were able to overcome the logistical hurdles."
Does CityRep plan to continue to bring Broadway stars to Oklahoma City?
"Our goal is to always present great professional theatrical experiences to the people of Oklahoma," Jordan said. "We are happy to present this kind of extraordinary event - of course whether we continue to do amazing evenings like this or any of the other exciting theatrical experiences we do at CityRep really depends on our friends and neighbors - so long as they donate, volunteer, serve on the board and buy tickets, we can continue our vital mission of service to Oklahoma's cultural, educational and economic life. Of course, none of this would be possible without the generosity of our sponsors and patrons whose steadfast support makes an evening like this (and all our service to Oklahoma) possible. Thanks to Ad Astra, The Chickasaw Nation, The Oklahoman, Gene Rainbolt, OU and the Weitzenhoffer School of Musical Theatre, The FridayLand, our hard working board, and to all the sponsors of this event! Working together we can provide this kind of vibrant cultural life for our city and state, and that is the Oklahoma way!"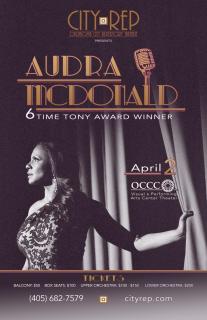 Audra McDonald will be presented for one night only, Sunday April 2nd 2016 at 7pm, at the Visual and Performing Arts Center Theater on the campus of Oklahoma City Community College (7777 South May Avenue Oklahoma City, OK 73159)
For tickets, call the Oklahoma City Community College Box Office at (405) 682-7579, or purchase online HERE.
CityRep (Oklahoma City Repertory Theatre), under the leadership of Founding Artistic Director Donald Jordan, is Oklahoma's award winning Equity small professional theatre. CityRep is the first theatre in Oklahoma City history to earn membership in the Theatre Communications Group, the national association of leading professional regional theaters. CityRep has been recognized for artistic excellence, leadership and community service by the American Theatre Wing, Actors' Equity Association, The Oklahoma State Arts Council, Governor Mary Fallin and Mayor Mick Cornett. CityRep's mission is to serve Oklahoma's diverse artistic, educational and civic needs by providing dynamic professional theatre. We entertain, enlighten and Inspire! Our vision is to be a vibrant regional theater that is vital to the cultural, educational and economic life of Oklahoma. For more information please visit CityRep.com or call (405) 848-3761.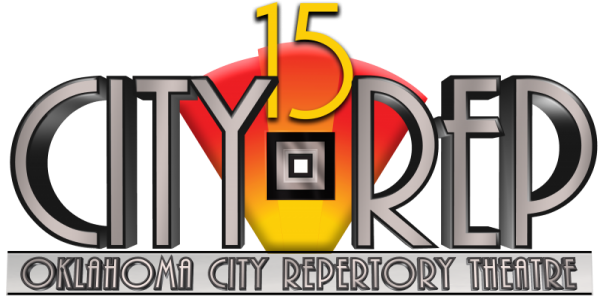 This interview has been edited and condensed.
Photo Credit: Autumn de Wilde.
Related Articles View More Oklahoma

Stories

Shows
Ronn Burton splits his time between NYC and OKC working as an actor, filmmaker, and director. Selected credits… ACTOR: TV/Film: Celebrity Ghost Stories, Enchantments. Off-Broadway/New (read more...)