Theatre 167 Launches 167 WEST: ART INTO ACTION Series Exploring Social Justice
This month, Theatre 167 launches 167 West: Art into Action - a series of play readings exploring social justice/activist themes. The first three events in the series will take place in Montclair, New Jersey.
Founded in 2010 by Artistic Director Ari Laura Kreith, Theatre 167's work ranges from The Jackson Heights Trilogy - three full-length plays collaboratively written by 18 playwrights, in 14 languages, featuring 37 actors in 93 roles - to the four-actor Pirira by J.Stephen Brantley, set in Malawi and New York, which received the New York Innovative Theatre Foundation Award for Outstanding Premiere of a Play.
Other highlights include the world premiere of Pulitzer- and Tony-nominated Tina Howe's climate change drama Singing Beach; Antu Yacob's Mourning Sun, which premiered in Manhattan and toured to Uganda; site-specific work at Queens Museum and the NY Transit Museum; commissions from Queens Theatre and the New Ohio/Theatre: Village Festival; and their current touring adaptation of Marina Budhos' novel Watched, which looks at the impact of surveillance on Muslim-American communities.
Theatre 167 was founded in Jackson Heights, Queens - the most diverse neighborhood in the world--and is named for the number languages spoken there. Now a resident company at the West End Theatre in Manhattan, Theatre 167 develops and produces new work that explores cultural intersections and gives voice to those whose stories often go untold.
167 West: Art Into Action will launch in Montclair tonight, November 30, with a free reading of Pirira featuring Kristen Adele, Adrian Baidoo, J.Stephen Brantley and Todd Flaherty, with stage directions read by Marlaina Sims Powell. This award-winning play premiered at Theatre 167 in 2013, and transferred Off-Broadway. The reading will be held at the United Way Theatre, 60 S. Fullerton Ave, at 8pm, and is part of the Montclair Arts Festival produced by the Montclair Arts Alliance.
Pirira is set during riots that took place in the African nation of Malawi on July 20, 2011. As violence erupts around them, expatriate aid workers Jack and Ericka take shelter in the storage room of a struggling NGO in Lilongwe. At the same time, half a world away, Malawian student Gilbert and his gay co-worker Chad begin their day in the back room of a Manhattan florist. This searing drama exposes how lives can be inextricably linked across continents, language and time.
Upcoming 167 West events will include Rachel, a new musical about scientist and environmental activist Rachel Carson; Watched, an adaptation of Marina Budhos' novel about the impact of surveillance on Muslim-American communities; and a reading of Karen Zacarias' Just Like Us, which follows the lives of four Mexican-American girls as they approach college and discover that their immigration status dictates their opportunities.
Related Stories
More Hot Stories For You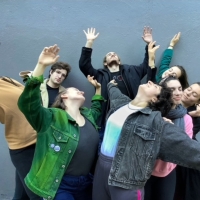 Mystical Feet Company to Present SECRET OF THE POSSIBLE at 14th Street Y This Month

December 3, 2022

Mystical Feet Company, in partnership with the Theater at the 14th Street Y, has announced December 2022 dance/theater performances of a new ensemble-created work from award-winning playwright/choreographer Yehuda Hyman, presented at the Theater at the 14th Street Y, 344 East 14th Street, Thursday, December 15 through Friday, December 23, 2022.
---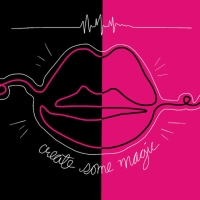 First Kiss Theatre to Close Out In-Person Season With A MIDDLE SCHOOL PLAY By Alice Nora

December 2, 2022

A Middle School Play by Alice Nora, directed by Jacqueline Keeley - December 11th and 12th at 7pm Relive the wonder years with this comedic take on the messy & outlandish time that is the middle school experience.
---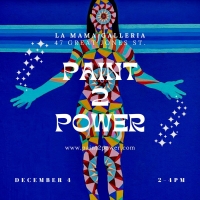 La MaMa to Host PAINT2POWER Public Art-Making Event

December 2, 2022

On Sunday, Dec. 4 at 2 p.m., LA MAMA will host PAINT2POWER,  the making of a large public art mural  at the company's Galleria in Manhattan.  The public is invited to participate.  Admission is free.
---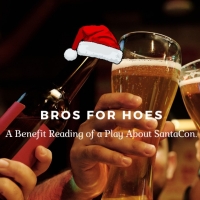 Benefit Reading Of BROS FOR HOES, a One-Act Comedy About SantaCon, To Take Place In West Village

December 2, 2022

Independent producers Emily Jeppesen, Rebecca Kane, and Taylor Thomson will present a reading of a new one-act comedy in a performance entitled 'Bros for Hoes: A SantaCon Play Benefit Reading' on December 12th, 2022.
---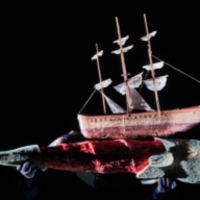 NYU Skirball and Under the Radar Festival Present MOBY DICK Next Month

December 2, 2022

NYU Skirball and Under the Radar Festival present Moby Dick, an adaptation of Herman Melville's mythical work, halfway between theater and puppet show, featuring seven actors, fifty puppets, video projections, a drowned orchestra and a whale-sized whale, running January 12-14 at NYU Skirball.
---