The Muse Project Holds Mini Gala, Presentations Through The Weekend At The Flea Theater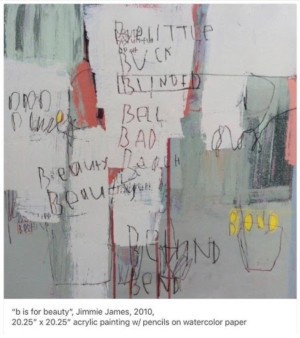 The Muse Project, in association with The Tank, presents Musings: a collection of Mini Muse presentations at The Flea Theater as a part of their Anchor Partnership. The Muse Project gives women performers the time, space, and opportunity to experiment with and explore their fantasy projects. Musings showcases the paradigm-shifting storytelling that 5 of New York's leading stage actresses have developed through intensive workshops, called Mini Muses.
Tonight, October 19th, The Muse Project hosts 'Mini Gala' - a wine and cheese event to celebrate the week's presentations; and on Sunday, October 21st, The Muse Project hosts 'Tea Time,' a one-of-a-kind Muse pilot program, where a veteran stage actress discusses her experiences building her career. As previously announced, actress Florencia Lozano is set to partake as the Tea Time guest.
The presentations give audiences a rare, inspired glimpse of what these women actors are working on. Each presentation is followed by a talkback. Tickets ($15 - $50) for The Muse Project's presentations and special events are available for advance purchase at www.theflea.org/shows/musings.
Details on the remaining Muse Project events are listed below:
Tonight, October 19th at 8:30pm, The Muse Project has a 'Mini Gala' - a wine and cheese party. There will be short presentations by several of the Muse actresses (including Lynn Cohen and Kyra Miller). And there will be a silent auction, which will be launched via The Muse Project's website (www.themuseprojectnyc.com). Painter Jimmie James is auctioning off a painting called b is for beauty. This painting was originally featured in Tony winner Lisa Kron's play, In The Wake, at The Public Theater in 2010. The production was directed by Tony nominee Leigh Silverman. This painting is the very last painting from that production. Bids start at $2500. The painting retails at $3500. Jimmie believes very strongly in The Muse Project, and he will donate 50% of the sale of this painting to The Muse Project. Additionally, The Muse Project will auction off a coffee date with veteran performer Lynn Cohen (Sex & the City, The Hunger Games) to a lucky bidder. Interested partygoers can get discounted $25 tickets with code MiniMuseGala25.
October 20th and 21st at 3pm, Vanessa Aspillaga (Anna in the Tropics, Amy and the Orphans, Search Party, Nurse Jackie) presents her Mini Muse.
Vanessa Aspillaga will be presenting a creative, immersive memoir of sorts, directed by José Zayas (The Magnetic Fields: 50 Song Memoir).
October 20th at 7pm, Jessica Frances Dukes (Is God Is, New Amsterdam, The Good Wife) presents her Mini Muse.
Jessica Frances Dukes will be presenting from her first solo show exploring a complex familial lineage of race, class, and identity in America, directed by Seret Scott (Native Son at Yale Repertory Theatre, Spunk at the Court Theatre).
On October 21st at 5:30pm, The Muse Project has a Tea Time event - a tea party with veteran actress Florencia Lozano (Narcos, One Life to Live, LAByrinth Theater Co). She will discuss her career as an actress and theater-maker with actress and Muse Project Artistic Director Jocelyn Kuritsky; and everyone will get to munch on cookies and drink tea!