Photo Flash: First Look at New Musical ZUCCOTTI PARK, Directed by Luis Salgado
Zuccotti Park, a new musical about the human side of economics has been selected for the final rounds of Venus/Adonis 2015 Festival after running to a full house all four performances. The festival has extended the run and its final performance will take place at The Robert Moss Theatre at Wednesday March 4th at 8:30pm. Produced by Salgado Productions and directed by Broadway's Luis Salgado (In The Heights, Rocky). Scroll down for a first look at the cast in action!
The show with book and lyrics by Catherine Hurd and music composed by Vatrena King begins when William Cooper (Daniel Karp) takes leave to visit childhood friend, Kate (Ashley Brooke) in NYC after eight years at war. She is now beautiful, spirited and passionate about the Occupy Movement. As his feelings for Kate grow, Cooper also connects with her protester friends, learns their stories and takes a good hard look at what it means to be an American. Joshua Coyne serves as Music Director.
The cast includes: Corrado Alicata, Ashley Brooke, Dylan C. Digel, Tim Fitzsimons, Sonya Higgins, Dan Iwrey, Becky Grace Kalman, Daniel Karp, Brian Kinnard, Cara Maltz, Adriana Martinez, Matthew Martinez, Cait Murphy, Sarah Sirota, Evan Michael Smith, Jessica Smith, Baba Tavares, Megan Tischhauser, Alexander Tomas & Levin Valayil.
The Salgado Productions team, consulting all departments are Lighting Designer: Herrick Goldman, Costume Consultant: Harry Nadal, Scenic Design Consultant: Kate Rance, Production Supervisor Heather Hogan, Production assistant Greg Uliasz, Props by Alina Uzlov, and Assistant Director Valeria Cossu. From California Project Supervisor Poppy Peach. General Management for Zuccotti Park will be handled by Denisse Ambert and Salgado Productions.
The production has a special contribution of writer & photographer Victoria Medina who has donated some of her pictures from her current book "One Nation, One Mission, One Promise" to support this Festival Presentation. Audience members get to take a copy of it with them when they come to see the show.
Photo Credit: Victoria Medina, courtesy Salgado Productions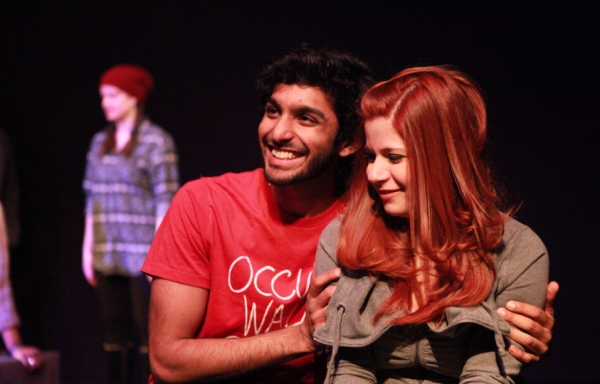 The cast of ZUCCOTTI PARK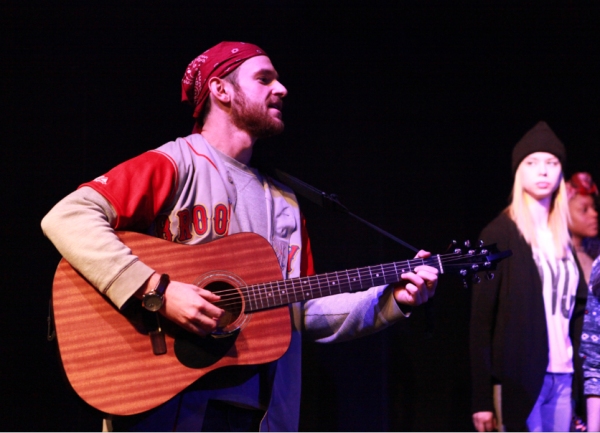 The cast of ZUCCOTTI PARK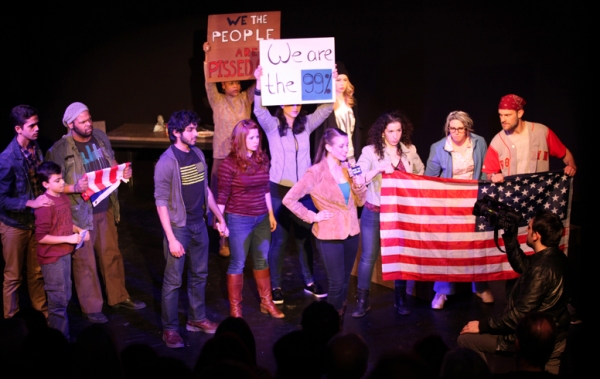 The cast of ZUCCOTTI PARK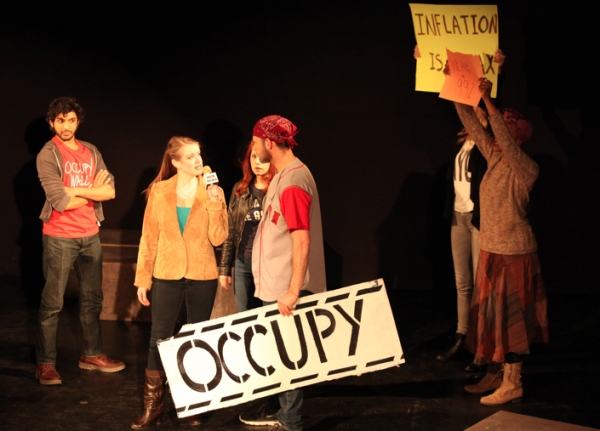 The cast of ZUCCOTTI PARK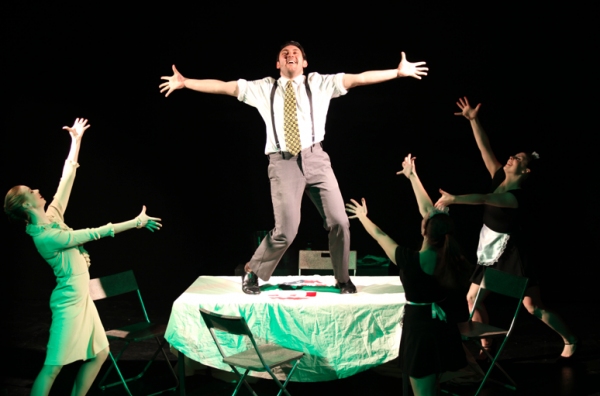 The cast of ZUCCOTTI PARK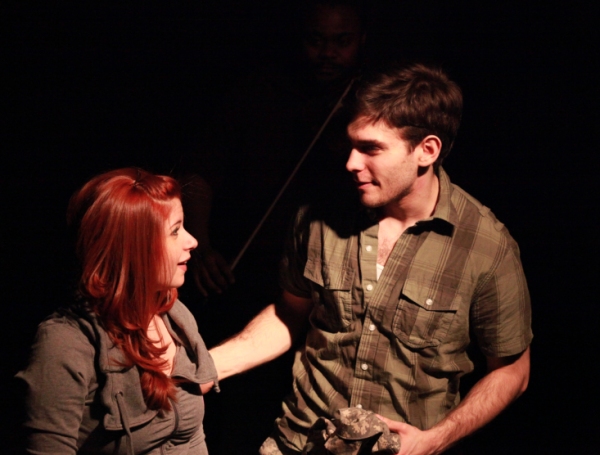 The cast of ZUCCOTTI PARK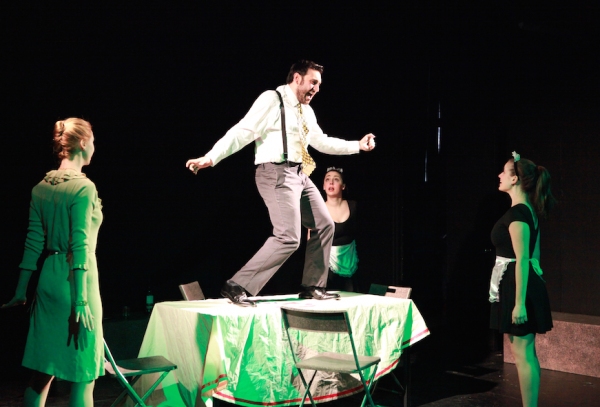 The cast of ZUCCOTTI PARK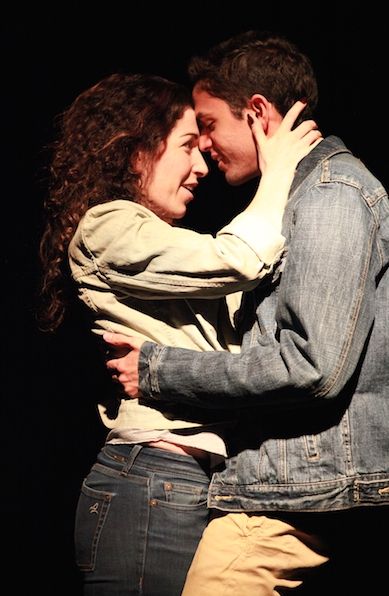 The cast of ZUCCOTTI PARK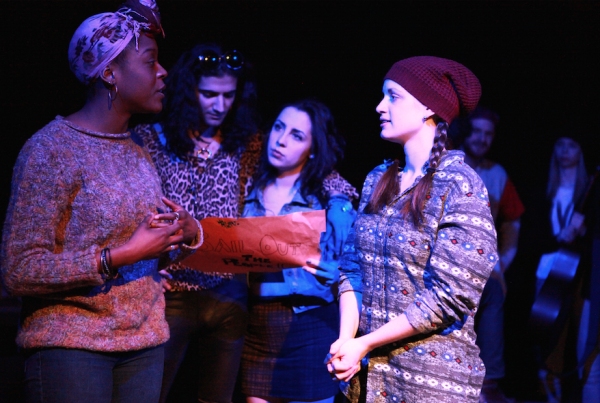 The cast of ZUCCOTTI PARK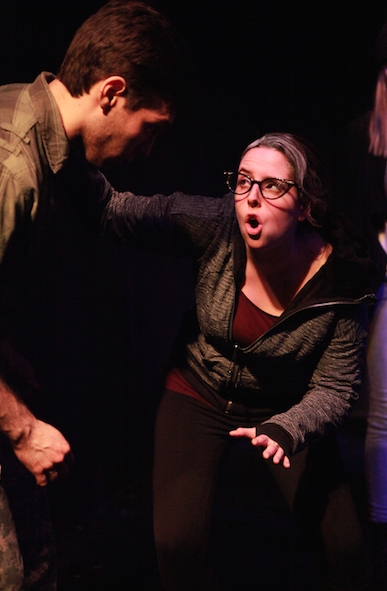 The cast of ZUCCOTTI PARK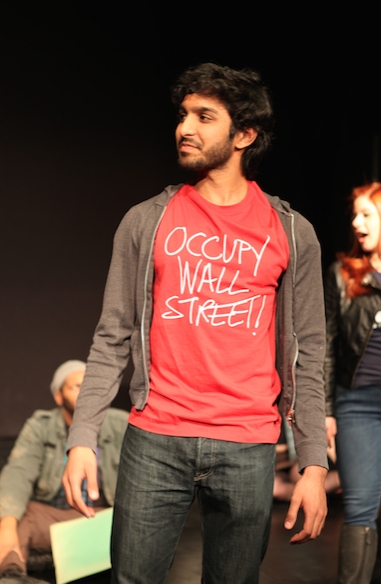 The cast of ZUCCOTTI PARK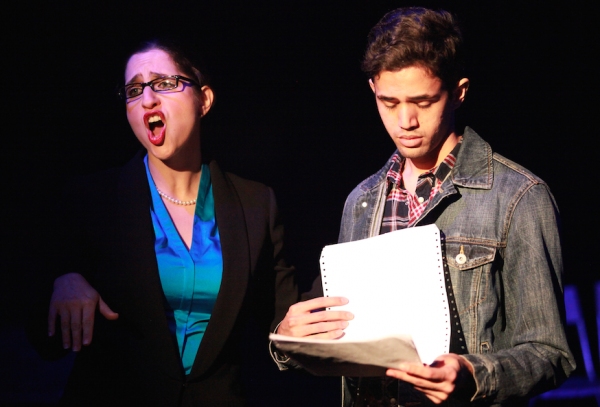 The cast of ZUCCOTTI PARK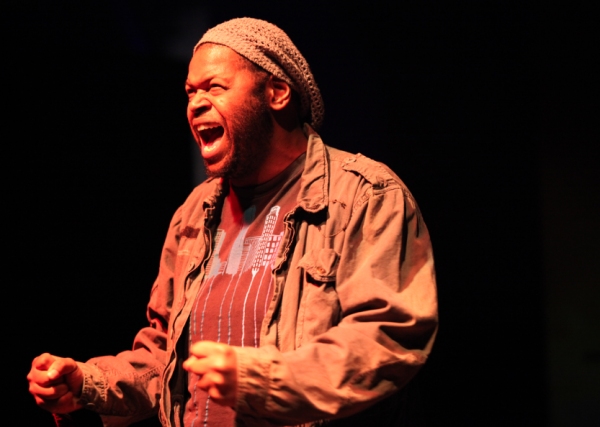 The cast of ZUCCOTTI PARK