Photo Flash: First Look at Isle of Shoals' OCCUPATION: DRAGONSLAYER 9/11 Musical
The award-winning theater company Isle of Shoals Productions presents OCCUPATION: DRAGONSLAYER, a musical tale of 9/11, retold for the 15th anniversary. The musical is conceived and written by Bryan Williams and the late Lance Hewett, with music and lyrics by Williams. The production is directed by Stephen Ryan, who had a first-hand experience as a member of rescue and recovery team at Ground Zero. OCCUPATION: DRAGONSLAYER will begin previews on September 8th, open on Thursday, September 15th, and play a limited engagement through September 25th. BroadwayWorld has a sneak peek at the cast below!
OCCUPATION: DRAGONSLAYER's main protagonists are an extraordinary hero, Steffen Whorton, his nemesis, and the ordinary people caught up by what happened on 9/11. On Christmas Eve in 2002, a mysterious stranger in NYFD garb pays a visit to a doomed diner at Ground Zero and changes the lives of all within.
Director Stephen Ryan, a sergeant at New York Supreme Court, located near the World Trade Center, brings a very personal angle to this project. He has lost friends and coworkers in the disaster and for weeks after 9/11 participated in the rescue work at "The Pile" at Ground Zero. In his own words, Ryan sees OCCUPATION: DRAGONSLAYER as a "tribute to coworkers who gave their lives rescuing others on that terrible day and to all those dedicated men and women who tirelessly worked the pile, risking their health and safety."
OCCUPATION: DRAGONSLAYER was conceived by Isle of Shoals' late Artistic Director Lance Hewett and the award-winning playwright and composer BRyan Williams shortly after 9/11. The musical was originally commissioned by The Public Theatre and premiered in 2002 at Altered Stages.
Featured in the cast are Judi Polson (Kinsey) along with Ruby Spryte Balsamo, Erin Clancy-Balsamo, Kimberly Bello, Paul Chamberlain, Benjamin Errig, Theodore Errig, Lisa Gwasda, Cait Kelly, Arthur Lundquist, John Mervini, Lindsey Morgan, Kevin F. Rogers, Cecilia Vaicels, Steve Walsh, and Steffen Whorton.
Set and lighting design are by Mitchell Ost and costume design is by Janet Goldberg.
Tickets are $18 for the general audience, $15 for seniors and students, and can be purchased at occupation.brownpapertickets.com or by calling (800) 838-3006. For more about the show, visit www.dragonslayermusical.com.
Photo Credit: Maria Baranova

Steffen Whorton, Kimberly Bello, and John Mervini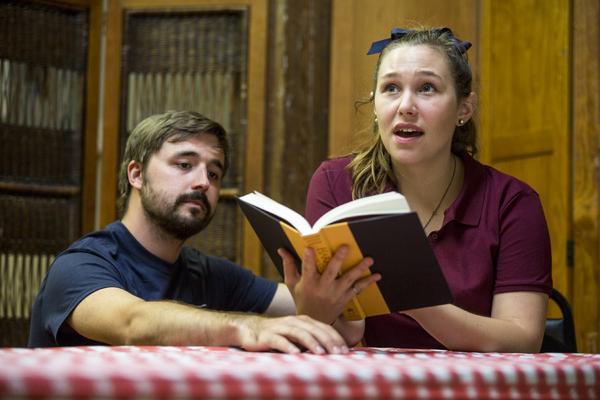 Steffen Whorton and Cait Kelly

Steffen Whorton, Kimberly Bello, and John Mervini

Steffen Whorton and Judi Polson

John Mervini and Steffen Whorton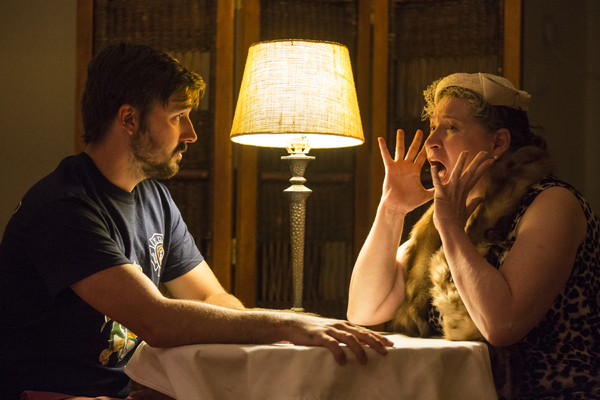 Steffen Whorton and Judi Polson

Kevin F. Rogers, Cait Kelly, and Kimberly Bello