The 7th Annual INTAR One-Minute Play Festival Will Feature World Premiere One-Minute Plays
The One-Minute Play Festival (#1MPF) (Dominic D'Andrea, Producing Artistic Director; Caitlin Wees, Associate Artistic Director) and INTAR (Lou Moreno, Artistic Director; John McCormack, Executive Director) continue their acclaimed collaboration with The 7th Annual INTAR One-Minute Play Festival, with part of the proceeds to benefit UNIT 52, INTAR's training program for emerging artists. After seven years of partnership that celebrates Latinx ideas and narratives, the festival welcomes the next generation of 1MPF artists, who join some of our alumni cohort.

The 7th Annual INTAR One-Minute Play Festival will take place at INTAR Theatre (500 West 52nd Street, at Tenth Avenue) for three performances only, on Saturday October 27th at 8pm and Sunday October 28th at 3pm & 7pm. Tickets will be $20 and may be purchased at www.intartheatre.org or by calling 212/352-3101.

#1MPF will feature sixty brand new One-Minute Plays by nearly 35 Latinx and POC playwrights. Artists will be working on this emerging short form to explore the relationship of the individual voice to the zeitgeist of a specific region. The writers have several weeks to complete scripts, with the only stipulation being that they can be performed in one minute.

"After seven years of partnership, it's exciting and affirming to welcome scores of new artists into our festival." says 1MPF's Producing Artistic Director, Dominic D'Andrea. "At this moment, with Latinx bodies and voices are so politized in the United States, coming together to make a play festival that celebrates each other feels like a political act. Holding this space feels important right now."

"We are very excited to enter our 7th consecutive year of collaboration with 1MPF. The Festival has become synonymous with our UNIT52 as it provides a first look at the newest talent in NYC and is the beginning of our audition process for 2019 Unit52," said Lou Moreno, Artistic Director INTAR.

Playwrights are selected by invitation and asked to engage in #1MPF's playmaking approach. Playwrights are encouraged to write about anything they are passionate about, and, as emerging themes or ideas become apparent, the plays are grouped into "clumps" to reflect those elements. Teams of directors and actors work to stage each batch of plays.

This year's festival will feature works by established and emerging writers, including Paola Sanchez Abreau, Mando Alvarado, David Anzuelo, Matt Barbot, Maggie Diaz Bofill, Oscar Cabrera, J. Julian Christopher, Dominic Colón, Julissa Contreras, Migdalia Cruz, Bernardo Cubria, Guadalís Del Carmen, Nelson Diaz-Marcano, Michael Garcés, Peter Gil-Sheridan, Vicki Grise, Nilan, Benjamin Manno, Oliver Jai'Sen Mayer, Julián Mesri, Alfredo Narciso, Matthew Paul Olmos, Marisela Treviño Orta, Flor De Liz Perez, Paula Pizzi-Black, Martina Potratz, Nilsa Reyna, Francisco Solorzano, Caridad Svich, Juliany Taveras, Candido Tirado, Ricardo Vazquez, Juan Francisco Villa, and more, directed by Dominic Colón, Lauren DeLeon, Gineiris Garcia, Marion Elaine Lopez, Janio Marrero, Ashley Marie Ortiz, Ashely Marie Ortiz, Diego Chiri, and Pablo Andrade.

INTAR's 7th Annual One-Minute Play Festival is curated by #1MPF's Producing Director Dominic D'Andrea and Associate Artistic Director Caitlin Wees.

The One-Minute Play Festival (#1MPF) is America's largest and longest running grass roots theatre company, founded by Producing Artistic Director, Dominic D'Andrea. #1MPF is a social barometer project, which investigates the zeitgeist of different communities through dialogue, consensus building and a performance of 50-100 short moments generated by each community. #1MPF works in partnership with theaters and/or social organizations sharing playwright, educational or community-specific missions across the country. The aim is to create locally sourced playwright-focused community events, with the goal of promoting the spirit of radical inclusion. #1MPF represents playwrights of different age, gender, race, cultures, and points of career. The work attempts to reflect the theatrical landscape of local artistic communities by creating a dialogue between the collective conscious and the individual voice.

In each city, #1MPF works with partnering organizations to identify programs or initiatives in each community to support with the proceeds from ticket sales. The goal is to find ways give directly back to the artists in each community. Supported programs have ranged from educational programming, youth poetry projects, theatre program in prisons, playwright residencies and memberships, playwrights salaried commissions, community access projects, arts workshops and other social and artistic initiatives.

Annual partnerships have been created with theaters in over 30 annual partnerships in communities in New York, Los Angeles, San Francisco, Chicago, Trenton, Atlanta, Philadelphia, Washington DC, Baltimore, Boston, Miami, Minneapolis, New York, Seattle, Dallas, Austin, Indianapolis, Anchorage, Honolulu, St. Louis and more, with partnering institutions including Primary Stages, Oregon Shakespeare Festival, New Georges at New York City Center, Z-Space, A.C.T., Trinity Rep, Victory Gardens Theater, Cornerstone Theatre Company, The Playwrights Foundation, Boston Playwrights Theatre, Actor's Express, InterAct Theatre, Mixed Blood, Walking Shadow Theatre, Passage Theatre, Phoenix Theatre, Kitchen Dog Theatre, Salvage Vanguard & ScriptWorks, ACT Seattle, Perseverance Theatre, Round House Theatre, Honolulu Theatre For Youth and others.


INTAR, one of the United States' longest running theatres producing Latino/Latina voices in English since 1966, works to:
- Nurture the professional development of Latino/a theater artists;
- Produce bold, innovative, artistically significant plays that reflect diverse perspectives;
- Make accessible the diversity inherent in America's cultural heritage through an integrated program of workshops, productions of works-in-progress, and mainstage productions. INTAR brings to the public vital and energetic voices of emerging and accomplished Latino/a theater professionals, giving expression to the diversity and depth of today's Latino-American community.

INTAR is an organization committed to the development of "theater arts without borders." Over the past four decades, INTAR has produced classics, Latino/a adaptations of classics, cabarets, and 70 world premieres of plays written by Latino-Americans and Latina-Americans, including Oscar nominee Jose Rivera and Pulitzer Prize recipient Nilo Cruz. INTAR, one of the United States' longest running Latino/a theaters producing in English, works to nurture the professional development of Latino/a theater artists; produce bold, innovative, artistically significant plays that reflect diverse perspectives; and, make accessible the diversity inherent in America's cultural heritage. INTAR has commissioned, developed, and produced works by more than 175 Latino/a writers, composers, and choreographers. It has assisted hundreds of Latino/a playwrights, directors, and actors in obtaining their first professional theater credits, union memberships, and reviews in English-language media. "There's scarcely a Latino artist in America who hasn't been supported or trained or produced by INTAR," proclaimed The New York Times.

For more information The 7th Annual INTAR One-Minute Play Festival or any of INTAR's programs & productions, or to purchase tickets, please visit www.intartheatre.org or call 212-352-3101.

More Hot Stories For You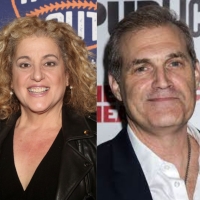 Marc Kudisch, Mary Testa, Barbara Walsh Join Cast of One-Night-Only IT'S A WONDERFUL LIFE

November 30, 2022

Transport Group has announced casting for its one-night-only performance of the Frank Capra holiday classic, It's a Wonderful Life, directed by Artistic Director Jack Cummings III, which takes place Monday, December 12, at 8pm, at The Sheen Center for Thought and Culture, 18 Bleecker Street.
---
spit&vigor to Presents NYC Premiere of BLOOD COUNTESS by Kelleen Conway Blanchard

November 29, 2022

spit&vigor has announced the NYC premiere of BLOOD COUNTESS, written by Kelleen Conway Blanchard and directed by Nick Thomas. Performances for this limited engagement series begin on Thursday, January 5th and run through Sunday, February 5th..
---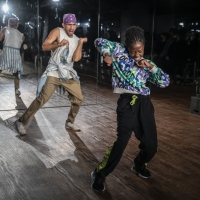 THE BANDAGED PLACE Enters Final Three Weeks of Performances at Roundabout Underground

November 29, 2022

Roundabout Theatre Company will conclude the world premiere of the bandaged place by Harrison David Rivers, directed by David Mendizábal on Sunday, December 18.
---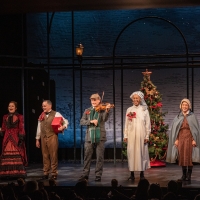 Photos: Go Inside Opening Night of A SHERLOCK CAROL at New World Stages

November 29, 2022

See photos from opening night of A SHERLOCK CAROL at New World Stages, now in a limited holiday engagement through January 1, 2023.
---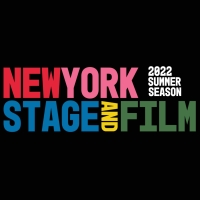 New York Stage and Film Winter Party To Feature Songs from WHITE GIRL IN DANGER & More

November 29, 2022

New York Stage and Film has announced that their 2022 Winter Party will be on Monday, December 5 at the Empire Rooftop, 44 West 63rd Street. The festive December event will begin at 6:00 PM with libations and food, followed at 7:00 PM by performances from three new musicals workshopped at NYSAF.
---