Stage Vets Headed to SUMMER SHORTS 2017 at 59E59 Theaters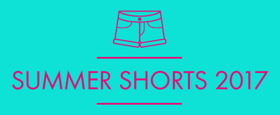 Casting is complete for SUMMER SHORTS 2017, produced by Throughline Artists at 59E59 Theaters. SUMMER SHORTS 2017 begins on Friday, July 21 and runs through Saturday, September 2.
A wealth of acting talent is on display at this year's SUMMER SHORTS, featuring NYC theater veterans - of both mainstream Broadway and edgy Off and Off Off Broadway stages - along side recent graduates of the Yale School of Drama and The Juilliard School.
"I'm excited by all the artists in this year's festival," said casting director Kate Murray. "It's a great mix of newcomers, established NYC talent and festival alums, proving that summer in NYC is the one of the best times to enjoy new theater."
The cast for for SUMMER SHORTS 2017 features: Mark Boyett (Martin Luther on Trial at The Pearl; A Play on Words at 5959); Bill Buell (Broadway's Cyrano, Urinetown, Titanic, The History Boys); Orlagh Cassidy (Hamlet at The Public; The Ruins of Civilization at MTC); Flora Diaz (Donnie Darko at American Repertory Theater; TV's "Gotham"); Quincy Dunn-Baker (The Layover at Second Stage; "Unbreakable Kimmy Schmidt" on Netflix); Brontë England-Nelson (Tis Pity She's a Whore at Yale School of Drama; The Moors at Yale Rep); John Garrett Greer (TV's "The Blacklist;" Macbeth at CSC); Jennifer Ikeda (Vietgone at MTC; Revolt She Said, Revolt Again at Soho Rep); KeiLyn Durrel Jones (Troilus and Cressida at NYSF/The Public); Claire Karpen (Sylvia on Broadway; The Woodsman at 59E59); TEd Koch (Broadway's Death of a Salesman and The Pillowman); Georgia Ximenes Lifsher (#serials@theflea at The Flea; HIM at Soho Playhouse); Sam Lilja (Corey Feldman, or Method Acting with Ugly Rhino; Showtime's "Billions"); Donovan Mitchell (Father Comes Home from the Wars at the Mark Taper; Choir Boy at The Geffen Playhouse); Rachel Napoleon (Fashions for Men at the Mint; Amazon's "The Good Girls Revolt"); Andy Powers (Slag Heap at The Cherry Lane; TV's "The Blacklist"); Dana Watkins (The Jazz Age at 59E59); and Welker White (Search and Destroy on Broadway; Lisa Kron's Well at The Public).
SUMMER SHORTS 2017 features new one-act plays from Chris Cragin-Day, Lindsey Kraft & Andrew Leeds, Neil LaBute, Academy Award-winner GRAHAM MOORE (playwriting debut!), Melissa Ross, and multiple Emmy Award-winner Alan Zweibel.
The design team includes Rebecca Lord-Surratt (set design); Greg MacPherson (lighting design); Amy Sutton (costume design); Nick Moore (sound design/composer); and Elisabeth Orr (prop design); and Nicholas Hussong (projection design). The Stage Manager is Jenna R. Lazar. The Production Stage Manager is Dee Dee Katchen. The associate producer is Krysta Hibbard. The production manager is Richard Leigh-Nilsen.
The general performance schedule is Tuesday - Thursday at 7:15 PM, Friday at 8:15 PM; Saturday at 2:15 PM and 8:15 PM; and Sunday at 3:15 PM & 7:15 PM. Please note, there are no matinee performances on Saturday, July 22; Sunday, July 23; or Saturday, July 29. Individual performance dates for Series A and Series B are below. A calendar schedule is available for download.
Press Opening for Series A is Sunday, July 30 at 3:15 PM. Press Opening for Series B is Sunday, August 6 at 3:15 PM. Performances are at 59E59 Theaters (59 East 59th Street, between Park and Madison Avenues).
Single tickets are $25 ($17.50 for 59E59 Members). A Pair of Shorts (a ticket package to both Series A & B, available through August 16) is $45 ($40 for 59E59 Members). To purchase tickets, call Ticket Central at (212) 279-4200 or visit www.59e59.org.
---
SUMMER SHORTS SERIES A
Performance schedule: 7/21 @8:15 PM; 7/22 @8:15 PM; 7/23 at 7:15 PM; 7/25 at 7:15 PM; 7/26 at 7:15 PM; 7/27 at 7:15 PM; 7/28 at 8:15 PM; 7/30 at 3:15 PM (Opening); 8/5 at 2:15 PM; 8/6 at 7:15 PM; 8/8 at 7:15 PM; 8/9 at 7:15 PM; 8/12 at 8:15 PM; 8/13 at 3:15 PM; 8/17 at 7:15 PM; 8/18 at 8:15 PM; 8/19 at 2:15 PM; 8/20 at 7:15 PM; 8/22 at 7:15 PM; 8/23 at 7:15 PM; 8/26 at 8:15 PM; 8/27 at 3:15 PM; 8/31 at 7:15 PM; 9/1 at 8:15 PM
Press Opening: Sunday, July 30 at 3:15 PM
PLAYING GOD by Alan Zweibel, directed by Maria Mileaf
With Bill Buell, Flora Diaz, Dana Watkins, and Welker White
Unhappy that a brazen doctor changed the due date of a pregnant woman's baby because he's going on vacation, God decides to pay him a visit to put him in his place.
JACK by Melissa Ross, directed by Mimi O'Donnell
With Quincy Dunn-Baker and Claire Karpen
Maggie and George and Jack have been inseparable best friends since college. But when Maggie and George divorce, Jack is the only thing holding them together. Until suddenly he isn't... A play about growing up, growing apart, and letting go of your first love.
ACOLYTE by GRAHAM MOORE, directed by Alexander Dinelaris
With Orlagh Cassidy, TEd Koch, Sam Lilja, and Brontë England-Nelson
A young, married couple who are devotees of Ayn Rand find themselves in over their heads when one of Rand's weekly Saturday night discourses on philosophy takes a surprisingly personal turn.
SUMMER SHORTS SERIES B
Performance schedule: 7/29 at 8:15 PM; 7/30 at 7:15 PM; 8/1 at 7:15 PM; 8/2 at 7:15 PM; 8/3 at 7:15 PM; 8/4 at 8:15 PM; 8/5 at 8:15 PM; 8/6 at 3:15 PM (Opening); 8/10 at 7:15 PM; 8/11 at 8:15 PM; 8/12 at 2:15 PM; 8/13 at 7:15 PM; 8/15 at 7:15 PM; 8/16 at 7:15 PM; 8/19 at 8:15 PM; 8/20 at 3:15 PM; 8/24 at 7:15 PM; 8/25 at 8:15 PM; 8/26 at 2:15 PM; 8/27 at 7:15 PM; 8/29 at 7:15 PM; 8/30 at 7:15 PM; 9/2 at 2:15 PM and 8:15 PM
Press Opening: Sunday, August 6 at 3:15 PM
BREAK POINT written and directed by Neil LaBute
With John Garrett Greer and KeiLyn Durrel Jones
Two world-class tennis players meet on the eve of their historic semi-final match at the French Open. Soon their causal camaraderie morphs into an elusive game of cat-and-mouse. Is it just a case of psychological warfare or is something darker going? BREAK POINT is a funny yet sobering take of masculinity, competition, sportsmanship and the great American drive to succeed.
A WOMAN by Chris Cragin-Day, directed by Kel Haney
With Mark Boyett and Jennifer Ikeda
Kim's church doesn't allow women to be elders. For nine years she's tried to get a woman elected and for nine years she's failed. This year, though, she's not taking "no" for an answer - regardless of the cost. But when the newly appointed pastor decides to call her bluff, Kim must decide what's most important to her as a Christian, as a progressive, and as a woman.
WEDDING BASH by Lindsey Kraft & Andrew Leeds, directed by J.J. Kandel
With Georgia Ximenes Lifsher, Donovan Mitchell, Rachel Napoleon, and Andy Powers
A newly married couple invites their two friends over for a post wedding rehash. Things get tense when it becomes clear that maybe some of the guests didn't think it was the best wedding ever.
---
ABOUT THE ARTISTS:
GRAHAM MOORE (playwright) is a New York Times bestselling novelist and Academy Award-winning screenwriter. His screenplay for The Imitation Game (2014) won the Academy Award and Writer's Guild of America Award for Best Adapted Screenplay and was nominated for a BAFTA and a Golden Globe. His novels, The Last Days of Night (2016) and The Sherlockian (2010), have been published in 24 countries and translated into 19 languages. The Last Days of Night was named one of the best books of the year by the Washington Post and the Philadelphia Inquirer. Graham lives in Los Angeles.
Alexander Dinelaris (director) is an Academy Award and Golden Globe winner for the screenplay of Birdman (or The Unexpected Virtue of Ignorance). He is the co-creator and executive producer of the series "The One Percent" for MRC, starring Hilary Swank. He is currently adapting the novel Entering Hades into a feature film with Michael Fassbender. His film The Year of the Monarchs is currently in development with Mandalay Entertainment. Alexander is also the book writer of the West End production of The Bodyguard Musical and of Gloria and Emilio Estefan's Broadway musical On Your Feet! Other recent work includes his plays Red Dog Howls (New York Theater Workshop), Still Life (Manhattan Class Company), The Chaos Theories (Shotgun Theater), and In This, Our Time (59E59). Mr. Dinelaris is a proud member of the Writer's Guild and the Dramatists Guild.
Melissa Ross (playwright) plays include Thinner Than Water, A Life Extra Ordinary, Nice Girl, An Entomologist's Love Story, and Of Good Stock. Thinner Than Water and Nice Girl were both originally produced by LAByrinth Theater Company. Thinner Than Water is included in the anthology New Playwrights: Best Plays of 2011 by Smith and Kraus. Nice Girl was a finalist for the Francesca Primus Prize and is in Applause's Best Plays of 2015. Of Good Stock received its world premiere at South Coast Repertory as a part of the Pacific Playwrights Festival followed by a subsequent production at Manhattan Theater Club. A Life Extra Ordinary premiered with The Gift Theater Fall of 2016. An Entomologist's Love Story was an Alfred P. Sloan Foundation Commission and will premiere at The San Francisco Playhouse Spring of 2018. Melissa's plays have been developed with The Amoralists, The Cherry Lane Theater, Colt Coeur, Dorset Theater Festival, The Gift Theatre, Iama Theatre Company, The Juilliard School, LAByrinth Theater Company, LCT3, Manhattan Theater Club, Montana Rep, New York Stage and Film, The New Group, South Coast Repertory, Rattlestick Playwrights Theater, and the TheatreWorks Palo Alto New Works Festival. She is twice commissioned by both South Coast Repertory and Manhattan Theater Club. Melissa is a graduate of Bennington College and the Lila Acheson Wallace Playwriting Program at The Juilliard School, a two-time winner of the Le Comte de Nouy Prize, and a proud member of LAByrinth Theater Company.
Mimi O'Donnell (director) is the Artistic Director of LAByrinth Theater Company. She directed the company's world premieres of Melissa Ross' Nice Girl and Thinner Than Water, and the New York premier of Mona Mansour's The Way West. Her acclaimed career as a costume designer includes many Labyrinth productions, such as The Motherf**ker with the Hat, Jack Goes Boating, The Little Flower of East Orange, The Last Days of Judas Iscariot, and the Off-Broadway, West End, and Donmar Warehouse Productions of Jesus Hopped the A Train. Her film and TV credits include "Jack Goes Boating."
Alan Zweibel (playwright). An original "Saturday Night Live" writer, Alan has won five Emmy awards for his work in television which also includes "It's Garry Shandling's Show" and "Curb Your Enthusiasm." A frequent guest on late night talk shows, Alan collaborated with Billy Crystal on the Tony Award-winning play 700 Sundays, Martin Short's Fame Becomes Me, and the off-Broadway plays Happy (Summer Shorts 2010), Pine Cone Moment (Summer Shorts 2014), Comic Dialogue, Between Cars, and Bunny Bunny - Gilda Radner: A Sort of Romantic Comedy which he adapted from his best-selling book. Alan wrote the Thurber Prize winning novel The Other Shulman, the popular children's book Our Tree Named Steve and, most recently, a parody of the Haggadah titled For This We Left Egypt? with Dave Barry and Adam Mansbach. Alan's humor has appeared in The New Yorker, Esquire, The Atlantic Monthly, The New York Times Op-Ed page and MAD Magazine. He received an honorary PhD. from the State University of New York and in 2010 the Writers Guild of America, East gave him a Lifetime Achievement Award. But the production Alan is most proud of is the family he's co-produced with his wife Robin; their children Adam, Lindsay and Sari; and their grandchildren Zachary, Alexis, Jordan, Kylie and Sydney.
Maria Mileaf (director) is thrilled to be back with Summer Shorts having directed Neil LaBute's After the Wedding last summer and his Mulberry Bush in 2014. In New York City, Mileaf has directed at Play Company, Playwrights Horizons, Primary Stages, The Vineyard, New Georges, Women's Project, Lincoln Center Festival and PS122. Regionally, she has directed new plays at Williamstown, City Theatre Pittsburgh, NY Stage and Film, Actors Theatre of Louisville, ACT in San Francisco, and La Jolla Playhouse.
Chris Cragin-Day (playwright) is an alumna of The Public Theater's Emerging Writer's Group and The O'Neill Theater Center. Upcoming 2017 productions include her play Foster Mom at Premiere Stages, her musical The Unusual Tale of Mary and Joseph's Baby (co-written with Don Chaffer) at River and Rail Theater in Knoxville, and a national tour of her play Martin Luther on Trial, developed with Max McLean. Past Productions in NYC include Martin Luther on Trial (off-Broadway, also played in DC), Son of a Gun (co-written with Don Chaffer) at Joe's Pub and The Beckett by Firebone Theatre, Emily by Firebone Theatre, and The Unusual Tale of Mary and Joseph's Baby at the NYC Fringe. Her play, The River Nun, was presented in the 2009 Spotlight Series at The Public Theater. Premiere Stages recently awarded Foster Mom their New Play Festival Award. Chris received her MFA in Theater from Baylor. She teaches playwriting at The King's College, NYC, and lives in Weehawken, NJ with her husband, Steve Day, and two children, Kansas and Noah.
Kel Haney (director). Also with Summer Shorts: Vickie Ramirez's Glenburn 12WP ('15). Also at 59E59: Neil LaBute's What Happens in Vegas (world premiere). Recent directing credits include Haney/Comfort's The Elephant in Every Room I Enter (La MaMa), LaBute's The Way We Get By (American Theater Group-regional premiere), Gardiner Comfort's You're Not Tough (HERE, Dixon Place), Jonathan Caren's The Recommendation (The Flea), Quiara Alegria Hudes' Water By The Spoonful and Deborah Brevoort's My Lord, What A Night (both at Premiere Stages). She has directed/developed new work with Abingdon Theatre Company, The Amoralists, Ars Nova, Atlantic Theater Company, Cherry Lane, Keen Company, Labyrinth, The Lark, Manhattan Theatre Club, Ma-Yi, Naked Angels, New Dramatists, New Georges, Partial Comfort, Playwrights Realm, Rattlestick, Wellfleet Harbor Actors Theater, Westport Country Playhouse, and Williamstown. Also: MTC Directing Fellow, Lincoln Center Directors Lab, Mabou Mines Residency, Old Vic/New Voices Exchange and a member of Ensemble Studio Theatre. Ms. Haney also directed the critically acclaimed short films, I Am Them and Stay Close. Upcoming: Chris Cragin Day's Foster Mom (Premiere Stages); Laura Maria Censabella's Paradise (Luna Stage; Passage Theatre). www.kelhaney.com
Neil LaBute's (playwright/director) films include In the Company of Men; Your Friends and Neighbors; Nurse Betty; Possession; The Shape of Things (a film adaptation of his play by the same title); The Wicker Man; Lakeview Terrace; Death at A Funeral; Some Velvet Morning; and Dirty Weekend. LaBute's television work includes "Bash: latter-day plays" (Showtime); "Full Circle" (DTV); "10 X 10" (DTV); "Billy & Billie" (DTV) and "Van Helsing" (SYFY). LaBute's plays include Filthy Talk for Troubled Times; Bash: latter-day plays; The Shape of Things; The Mercy Seat; The Distance from Here; Autobahn; Fat Pig; Some Girl(s); This Is How It Goes; In a Dark Dark House; Wrecks; Reasons to be Pretty; The Break of Noon; In a Forest, Dark and Deep; Lovely Head; Reasons to be Happy; Things We Said Today; The Money Shot; The Way We Get By; All the Ways to Say I Love You; How to Fight Loneliness; and the upcoming Reasons to be Pretty Happy. LaBute has also adapted Dracula, Woyzeck, Miss Julie, Antigone, and Uncle Vanya for the stage. Seconds of Pleasure, a collection of his short fiction, was published by Grove Atlantic.
Lindsey Kraft & Andrew Leeds (playwrights) are Los Angeles based writers, directors, and actors. Their play, wedding bash, was a winner of the 2016 Samuel French Short Play Festival. This year they collaborated on a pilot for NBC. Andrew also previously wrote and produced the pilots "Brenda Forever" and "Rex is Not Your Lawyer" for NBC.
As an actor, Lindsey is one of the leads of the upcoming CBS sitcom "By the Book" and currently recurs on Netflix's "Grace and Frankie". Other television: "Getting On," "Veep," "Modern Family," "Suits," "NCIS," "The Newsroom."
Andrew has appeared on Broadway in in Falsettos and Teddy & Alice, and the National Tour of Les Miserables. On screen, he was a series regular on ABC's "Cristela" and recurred as the villain Pelant on Bones. Other television: "Veep," "Modern Family," "The Great Indoors," "American Horror Story," "Shameless." Film: Office Christmas Party. Andrew is a member of The Groundlings Main Company.
J.J. Kandel (director) is President and Producing Artistic Director of Throughline Artists, founder of the Summer Shorts Festival of New American Short Plays, and the Stage to Screen Initiative, giving plays a life beyond the stage. Directing credits include In This, Our Time (Summer Shorts 2011) by Academy Award-winner Alexander Dinelaris. As an actor, film credits include The Mulberry Bush (Tribeca Film Festival); Chuck with Liev Schreiber and Naomi Watts; Zero Dark Thirty and The Hurt Locker (Best Picture 2010) both directed by Academy Award-winner Kathryn Bigelow. New York Theater credits include 10 K written and directed by Neil LaBute; The Mulberry Bush by Neil LaBute directed by Maria Mileaf; The Killing (World Premiere) by William Inge; and Intermission by Will Eno.
Throughline Artists (J.J. Kandel, Producing Artistic Director) is committed to preserving the traditions of the theater for the next generation by providing opportunities for established professionals to work with and pass on knowledge to emerging artists.
For more information, visit www.SummerShortsFestival.com.