SPACE on Ryder Farm Joins Playwrights Horizons as Resident Company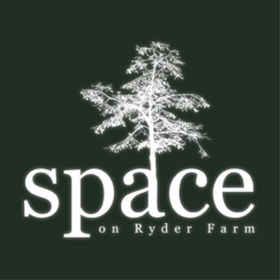 Playwrights Horizons today announced SPACE on Ryder Farm as the third theater company to join its Resident Company Program. Playwrights is a writer's theater dedicated to the support and development of contemporary American Playwrights, composers and lyricists and to the production of their new work.
This residency initiative - launched in 2014 - subsidizes office and rehearsal space for smaller theater companies who share an interest in American writers and who, like Playwrights, demonstrate a commitment to developing and producing new works.
This initiative also creates synergy between the resident companies and the Playwrights Horizons Theater School, an affiliate program of New York University's Tisch School of the Arts, allowing undergraduate students opportunities to workshop new plays alongside professional theater artists and take classes in producing, performance, playwriting and more with leaders from the resident companies.
Starting this January, SPACE on Ryder Farm (Emily Simoness, Co-Founder and Executive Director), a non-profit artist residency program located an hour north of New York City on the grounds of Ryder Farm in Brewster, New York, will become Playwrights' third resident company. SPACE on Ryder Farm creates an environment singular in its ability to invigorate artists and innovators and their work, and contributes to the sustainability and resourceful preservation of one of the oldest organic family farms on the East Coast.
SPACE on Ryder Farm joins resident companies Clubbed Thumb (Maria Striar, Producing Artistic Director) and Musical Theatre Factory (Shakina Nayfack, Artistic Director), which provide like-minded theater companies the space and resources to create more art, and expand their capacity to provide artistic opportunities to writers.
The hit Playwrights Horizons and Clubbed Thumb co-production of Men On Boats by Jacklyn Backhaus, directed by Will Davis, was the first public result of the Resident Company Program, which, after its acclaimed run at Clubbed Thumb's Summerworks, was further developed with collaborative efforts from the Playwrights Horizons Theater School undergraduate students.
"From its inception, SPACE at Ryder Farm has been a distinctly artist-centric residency program for theater-makers, and I genuinely continue to marvel with each year at how rapidly it has become not just a hub for the theater community, but an integral, vital font for the national landscape of new plays," said Playwrights Horizons Associate Artistic Director Adam Greenfield. "That SPACE has grown so quickly to become central to so many of our lives is a testament to how great the need is for its programs, as is the astonishing number of important recent works written on Ryder Farm soil. Shortly after its founding, Emily Simoness and I began a symbiotic partnership, providing one another with space and resources, in town and in country, to support new works. I'm delighted this has now led to a more permanent and official collaboration between our like-minded organizations."
"SPACE is thrilled to be formalizing our partnership with Playwrights Horizons, and we are deeply grateful for this incredible opportunity," said Emily Simoness, Founder and Executive Director of SPACE on Ryder Farm. "There's clear artistic synchronicity between our two organizations. Since SPACE's inception in 2011, we have provided time and space on the 222-year-old Ryder Farm in Brewster, NY, to a number of playwrights who are also a part of the Playwrights Horizons family. These writers include Jaclyn Backhaus, Adam Bock, Erin Courtney, The Debate Society, Madeleine George, Kirsten Greenidge, Lucas Hnath, Samuel D. Hunter, Hansol Jung, Dan LeFranc, Taylor Mac, Greg Moss and Anne Washburn. We are thrilled that during the 2017/2018 season Max Posner's The Treasurer and Clare Barron's Dance Nation, both of which were written in part through SPACE's Working Farm Residency, are having their world premieres at Playwrights Horizons. Through this partnership with Playwrights Horizons, I hope SPACE will be able to expand our support of theatre artists of all stripes and, in turn, have an even deeper impact on the work produced by Playwrights Horizons and the American theatre at large."
SPACE on Ryder Farm will be in residence for three years at Playwrights Downtown. That space currently houses the Playwrights Theater School (which is affiliated with NYU's Tisch School of the Arts undergraduate Drama Program) and Playwrights Rehearsal Studios, the company's space rental operation that provides hundreds of organizations with rehearsal, classroom and performance space. Resident Companies will work closely with the Theater School to engage its students in their work and their new play development processes.
The vision for the Resident Company Program arose from Playwrights Horizons' desire to expand the reach of support for new playwrights and plays and encourage more developmental support, more productions and wider audiences for new work. Having grown out of the organization's strategic planning process, the program also seeks to lessen the financial burdens of renting costly rehearsal and performance space in the New York market to smaller companies who share a deep interest in American writers.
Playwrights Horizons is dedicated to cultivating the most important American Playwrights, composers and lyricists, as well as developing and producing their bold new plays and musicals. Under Artistic Director Tim Sanford and Managing Director Leslie Marcus, Playwrights builds upon its diverse and renowned body of work, counting 400 writers among its artistic roster. In addition to its onstage work each season, Playwrights' singular commitment to nurturing American theater artists guides all of the institution's multifaceted initiatives: our acclaimed New Works Lab, a robust commissioning program, an innovative curriculum at its Theater School and more. Playwrights has been recognized with numerous awards and honors, including six Pulitzer Prizes, 13 Tony Awards and 39 Obie Awards. Prior artistic directors include André Bishop and Don Scardino. Robert Moss founded Playwrights Horizons in 1971 and oversaw its first decade, cementing the mission that continues to guide the institution today.
Notable productions include six Pulitzer Prize winners - Annie Baker's The Flick (2013 Obie Award, 2013 Susan Smith Blackburn Prize), Bruce Norris's Clybourne Park (2012 Tony Award, Best Play), Doug Wright's I Am My Own Wife (2004 Tony Award, Best Play), Wendy Wasserstein's The Heidi Chronicles (1989 Tony Award, Best Play), Alfred Uhry's Driving Miss Daisy and Stephen Sondheim and James Lapine's Sunday in the Park with George - as well as Ms. Baker's Circle Mirror Transformation (three 2010 Obie Awards including Best New American Play); Lisa D'Amour's Detroit (2013 Obie Award, Best New American Play); Samuel D. Hunter's The Whale (2013 Lortel Award, Best Play); Kirsten Greenidge's Milk Like Sugar (2012 Obie Award); Jordan Harrison's Marjorie Prime (2015 Pulitzer finalist); Lucas Hnath's The Christians (2016 Obie Award, 2016 Outer Critics Circle Award, 2015 Kesselring Prize); Robert O'Hara's Bootycandy (two 2015 Obie Awards); Adam Bock's A Life and A Small Fire; Taylor Mac's Hir; Danai Gurira's Familiar; Anne Washburn's Mr. Burns, a post-electric play; Sarah Ruhl's Stage Kiss and Dead Man's Cell Phone; Gina Gionfriddo's Rapture, Blister, Burn; Dan LeFranc's The Big Meal; Amy Herzog's The Great God Pan and After the Revolution; Bathsheba Doran's Kin; Edward Albee's Me, Myself & I; Melissa James Gibson's This (2010 Susan Smith Blackburn Prize finalist); Doug Wright, Scott Frankel and Michael Korie's Grey Gardens (three 2007 Tony Awards); Craig Lucas's Prayer For My Enemy and Small Tragedy (2004 Obie Award, Best American Play); Adam Rapp's Kindness; Lynn Nottage's Fabulation (2005 Obie Award for Playwriting); Kenneth Lonergan's Lobby Hero; David Greenspan's She Stoops to Comedy (2003 Obie Award); Kirsten Childs's The Bubbly Black Girl Sheds Her Chameleon Skin (2000 Obie Award); Richard Nelson and Shaun Davey's James Joyce's The Dead (2000 Tony Award, Best Book); Stephen Sondheim and John Weidman's Assassins; William Finn's March of the Falsettos and Falsettoland; Christopher Durang's Betty's Summer Vacation and Sister Mary Ignatius Explains It All For You; Richard Nelson's Goodnight Children Everywhere; Lynn Ahrens and Stephen Flaherty's Once on This Island; Jon Robin Baitz's The Substance of Fire; Scott McPherson's Marvin's Room; A.R. Gurney's Later Life; Adam Guettel and Tina Landau's Floyd Collins; and Jeanine Tesori and Brian Crawley's Violet.
Currently playing at Playwrights Horizons' Peter Jay Sharp Theater is the critically acclaimed new play THE TREASURER, a Playwrights Horizons commission by Max Posner, directed by three-time Lortel Award winner David Cromer (now extended through November 5). The season continues with MANKIND, the world premiere of a Playwrights Horizons commissioned new play written and directed by two-time Obie Award winner Robert O'Hara and featuring two-time Tony Award nominee, Emmy Award and Obie Award winner André De Shields, Bobby Moreno, Anson Mount, Stephen Schnetzer, Ariel Shafir and David Ryan Smith (December 2017); THIS FLAT EARTH, the world premiere of a new play by Lindsey Ferrentino, directed by Tony Award winner Rebecca Taichman (March 2018); DANCE NATION, the world premiere of a new play by Obie Award winner Clare Barron, directed by Obie Award winner Lee Sunday Evans (April 2018); and concluding with LOG CABIN, the world premiere of a new play by Pulitzer Prize finalist Jordan Harrison, directed by Tony Award and Obie Award winner Pam MacKinnon and featuring five-time Emmy Award nominee Jesse Tyler Ferguson (June 2018).
Founded in 2011 by Emily Simoness and Susan Goodwillie, SPACE on Ryder Farm is a one-of-a-kind artist residency located on an idyllic 222-year-old working farm in Brewster, NY, just an hour north of New York City. SPACE creates an environment singular in its ability to invigorate artists and innovators and their work, and contributes to the sustainability and resourceful preservation of one of the oldest organic family farms on the East Coast. Since its founding, SPACE has supported over 1,000 residents through its fully-subsidized on-farm programs, and presents free public readings of new full-length works by SPACE alumni at Playwrights Horizons each spring. SPACE counts among its alumni Academy Award winners, Tony Award nominees and winners, Pulitzer Prize finalists, Guggenheim fellows, Obie Award winners and MacArthur "Genius" Award recipients. For more information about SPACE on Ryder Farm, its programs and events open to the public, visit spaceonryderfarm.org.