Stage Credits
Productions
[Off-Off-Broadway, 2014]
Music and Lyrics
Greg Moss News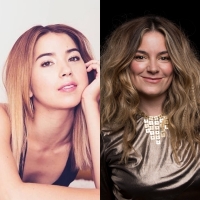 Jamie Neumann, Shannon Purser, Nichole Sakura and More To Perform in All-New THE 24 HOUR PLAYS: VIRAL MONOLOGUES
by Stephi Wild - Apr 5, 2022
A bold group of top actors and writers have been paired to create a set of all-new pieces. From 6 PM onward, the new monologues will be published, one every 15 minutes.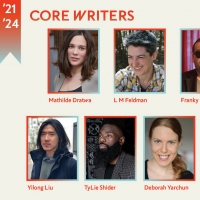 Playwrights' Center Announces 2021-2024 Core Writers
by Chloe Rabinowitz - May 24, 2021
As the industry and theater artists grapple with equity and the many issues facing the field, the 2021-2024 Core Writers Mathilde Dratwa, L M Feldman, Franky D. Gonzalez, Yilong Liu, TyLie Shider, Deborah Yarchun, and Nathan Yungerberg will be given the space and support to create over the next three years.
Colt Coeur Announces 2020-2021 Resident Playwrights and Directors
by Chloe Rabinowitz - Oct 12, 2020
Colt Coeur is welcoming 3 additional artists (playwrights Bleu Beckford Burrell, Adrienne Dawes, and Noelle Viñas) to its Residency Program, with 4 of last year's Residents (directors Tara Elliott, J. Mehr Kaur, and Portia Krieger, and playwright Emma Goidel) opting to extend their Residency through 2021 (due to the unique impact of the Covid-19 pandemic).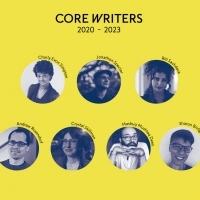 Playwrights' Center Announces 2020-2023 Core Writers Gives Significant Resources To Further Playwrights' Careers
by A.A. Cristi - May 20, 2020
The Playwrights' Center is continuing its commitment to developing playwrights and new work through their Core Writers program. Seven of the country's most thrilling playwrights are joining the program. The 2020-2023 Core Writers are Sharon Bridgforth, Mashuq Mushtaq Deen, Andrew Rosendorf, Riti Sachdeva, Charly Evon Simpson, Crystal Skillman, and Jonathan Spector.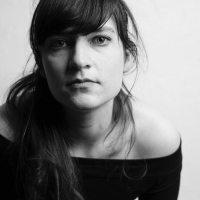 King Arthur Tale ROUND TABLE to Premiere At 59E59
by Julie Musbach - Aug 19, 2019
59E59 Theaters welcomes the Off Broadway premiere of ROUND TABLE by Liba Vaynberg and directed by Geordie Broadwater. Produced by Fault Line Theatre and Anna & Kitty, Inc., ROUND TABLE begins performances on September 27 for a limited engagement through October 20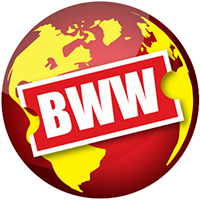 Colt Coeur's EUREKA DAY Comes to Walkerspace
by Stephi Wild - Jul 11, 2019
Brooklyn-based theatre company Colt Coeur will present the east coast premiere of Jonathan Spector's screamingly funny yet profound EUREKA DAY. Spector's lauded play uses a heated vaccination debate at a progressive elementary school as a metaphorical lens for the escalating hostility of America's culture wars and our inability to listen to those with whom we disagree. This timely comedy is directed by Adrienne Campbell-Holt (Primary Stages' Downstairs, Colt Coeur's Joan). Previews begin Saturday, August 24th with official opening set for Thursday, August 29th. General admission tickets are priced at $25 and are available at coltcoeur.org.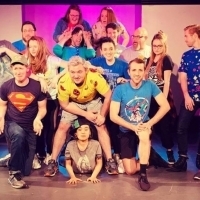 POPsical Festival Ends 5 Month Off-Broadway Run At St. Luke's
by Stephi Wild - Jun 16, 2019
Part of the POPsical Festival currently running in the heart of the theatre district on Sundays @ 7:30pm, GEEKS! wraps up the final extension before moving to another theatre due to scheduling of other productions at St. Luke's.

HATEF**K To Star Kavi Ladnier & Sendhil Ramamurthy; Performances Begin March 3
by Julie Musbach - Feb 5, 2019
WP Theater, in partnership with Colt Coeur, announces that Kavi Ladnier ( Just Add Magic, Heroes ) and Sendhil Ramamurthy ( Heroes, Covert Affairs ) will star in the World Premiere of the 2017 Kilroys List play Hatef**k by Rehana Lew Mirza. WP Lab Alum and 2018 Lucille Lortel Visionary Director Award winner Adrienne Campbell-Holt (WP's What We're Up Against) returns to WP Theater to direct this bracingly insightful new play, which begins Off-Broadway previews on Sunday, March 3, 2019. The four-week limited engagement through Sunday, March 31 will celebrate its official opening night on Wednesday March 13 at WP Theater (2162 Broadway).

Write Act and Back Table ink. Announce THE SCARLET SAVIOR and THE GREAT CAT MASSACRE
by Julie Musbach - Feb 4, 2019
Write Act and Back Table ink. are proud to announce the inaugural season of Popsical Festival: Original Pop Culture Musicals. This brand new festival will feature four new musicals by promising, emerging writers and focusing on pop-culture fixtures from the past and current topography. The festival will be presented in two parts.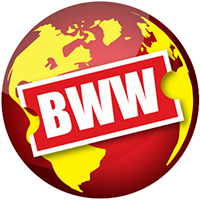 Roundabout Announces 2019 Underground Reading Series Lineup
by A.A. Cristi - Dec 20, 2018
Roundabout Theatre Company (Todd Haimes, Artistic Director/CEO) is thrilled to announce the eighth annual Roundabout Underground Reading Series, a five-night event that includes nightly readings of new works written and directed by emerging artists, as well as post-show receptions. The Reading Series will feature new works by Aaron Carter, Emily Feldman, Dave Harris, Jonathan Spector and Sanaz Toossi.