Primary Stages Announces 8th Annual ESPA Drills Readings and More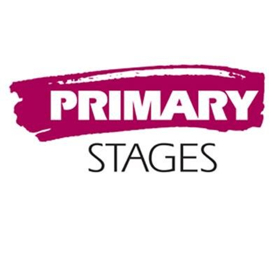 Primary Stages announced today additional programming and events for the Fall 2017 season.
The selections for the 8th Annual ESPA Drills, a developmental play program that provides staged readings to four playwrights selected by blind submission, for scripts developed at Primary Stages ESPA.
Presented by Primary Stages Einhorn School of Performing Arts (ESPA), the plays are workshopped under the guidance of the Primary Stages ESPA staff and advisor Crystal Skillman.
All readings are free and open to the public and will be held at the Cherry Lane Theatre (38 Commerce Street) on Monday, October 2 and Tuesday, October 3, 2017.
---
MOONSHINE
By Liz Appel
Directed by Sarah Krohn
With Lucas Dixon and Alex Tissiere
Monday, October 2 at 2:00pm
After their world is suddenly cracked open by a moment of violence, Wolf and Rooster are on the run. Alone in the darkness and desperate to start a fire that will keep away the night, memory becomes a battleground as these brothers struggle to survive in the wilderness of their new world and each other.
ANOTHER REVOLUTION
By Jacqueline Bircher
Directed by Jade King Carroll
Assistant Director: Phoebe Padget*
With Max Bitar*, Nick Ong*, and Kristin Parker*
Monday, October 2 at 6:30pm
Two graduate students from opposing scientific disciplines are forced to share a lab at Columbia University in 1968. Amid interpersonal differences, a campus devolving into political chaos, and the uncertainty and turmoil of the outside world, they each discover what it's like to be thrown into someone else's orbit.
CARL'S NOT HERE
By Daniel Loeser
Directed by Kristin McCarthy Parker
With Brandt Adams*, Hanna Cheek, Benny Elledge, FerNando Gonzalez*, and Richard Thieriot
Tuesday, October 3 at 2:00pm
In a small Texas border town, Roger doesn't have much left to lose except the family bar, and now he's about to lose that. What Roger does have, though, is superpowers, and a nemesis that has arrived from a most unlikely place. Carl's Not Here is a dark comedy about a man who believes he can save the world, even if he can't save himself.
ALL MY LOVE, KATE
By Joe Breen
Assistant Director: Jennifer Curfman*
With Anna Browning, Matt W. Cody*, Neil D'Astolfo*, Kazuhiro Imafuku, Chris McFarland, and Michael McCorry Rose*
Tuesday, October 3 at 6:30pm
For years, Jack and Danny have lived quietly and privately, keeping their life together separate from the world outside their door. But after the Japanese attack on Pearl Harbor, the couple finds themselves separated by an ocean, a War, and a world that would rather pretend they didn't exist. Thrust into this new reality, they must find a way to stay as strong apart as they ever were together.
*Indicates ESPA Artist
Reservations for ESPA Drills readings are free and can be made by visiting primarystages.org/espa/espa-programs/espa-drills.
---
Primary Stages has also announced that the second annual Jeffry Melnick New Playwright Award will be awarded to Isaac Gomez for his play LA RUTA. The Jeffry Melnick New Playwright Award, established by Jeffry Melnick and administrated by Primary Stages, is given to worthy playwrights who have yet to receive a major production of their work.
The other finalists for this year's award includEd Matthew Minnicino, Daaimah Mubashshir, and Jess Honovich. Those involved in the selection process included Tanya Saracho, Morgan Jeness, Jonathan C. Herzog, Janet Reed Ahearn, Sarah Steinberg, and Janet B. Rosen.
The reading will be held at the Cherry Lane Theatre (38 Commerce St) on Tuesday, October 10 at 6:30pm. The reading is free and open to the public. Tickets can be reserved at eventbrite.com.
The desert is hiding many secrets... some of them buried in the sand. Pulled from real testimonies, LA RUTA follows two mothers searching for their missing daughters and the dark truths that surround them. Set in Ciudad Juarez, Mexico, a city plagued by the unsolved murders of hundreds of women, this play with music examines a community of women attempting to live in the wake of unspeakable loss.
---
Throughout the 2017/18 season, Primary Stages will present a series of developmental readings and workshops in collaboration with The Sol Project. This special partnership furthers the mission of both Primary Stages and The Sol Project by supporting new writers and providing an outlet for Latinx playwrights to develop their work Off-Broadway.
The first collaboration will be a reading of DON'T EAT THE MANGOS written by Ricardo Pérez González and directed by David Mendizábel on Tuesday, October 17 at 6:30pm at the Cherry Lane Theatre. The reading is free and open to the public. Tickets can be reserved at eventbrite.com
DON'T EAT THE MANGOS tells the story of three sisters living outside of San Juan, Puerto Rico. The sisters are faced with the daunting task of caring for their cancer-stricken Mami and their wheelchair-bound Papi. Despite being paralyzed, Papi still rules his family through fear, intimidation, and the ringing of a small bell. Family secrets surface, relationships are tested, and the sisters are forced to contend with a legacy of trauma.
---
Primary Stages 2017/18 season began with THE GOSPEL ACCORDING TO Thomas Jefferson, Charles Dickens AND COUNT Leo Tolstoy: DISCORD, written by Scott Carter ("Real Time with Bill Maher") and directed by Kimberly Senior (Disgraced). PRIDE AND PREJUDICE, adapted by and featuring Kate Hamill (Bedlam's Sense and Sensibility) in a co-production with Hudson Valley Shakespeare Festival will follow in November-December 2017. The season will continue with the World Premiere of A WALK WITH MR. HEIFETZ, written by James Inverne (Wrestling with Elephants). Directed by Benjamin Kamine (Washer/Dryer), A WALK WITH MR. HEIFETZ is set to run January-February 2018. The season will conclude with FEEDING THE DRAGON, written and performed by Sharon Washington (While I Yet Live) and directed by Maria Mileaf (A Body of Water). Presented in a co-production with Hartford Stage, FEEDING THE DRAGON will run March-April 2018.
The Primary Stages Einhorn School of Performing Arts (ESPA)'s multidisciplinary classes have trained playwrights, actors, and directors in all stages of their development and from all corners of the globe. Our focus is on nurturing, honoring, and advocating for emerging artists by providing them countless developmental opportunities, space to write and rehearse, and a family of collaborators. Students benefit from a kaleidoscope of perspectives and methods from our award-winning family of instructors-all working theater artists in NYC and around the country. Through building these connections and a body of work at ESPA, our playwrights have received workshops and productions, won awards, and garnered professional attention among artistic leaders across the country. Our actors and directors have built relationships that now extend far beyond our walls. Having provided a home for over 3,000 artists, ESPA has become a trailblazer in performing arts education, new play development, and collaboration within the Primary Stages and greater New York Theater community. ESPA is open to all artists, in all stages of their careers.
Primary Stages is an Off-Broadway not-for-profit theater company dedicated to inspiring, supporting, and sharing the art of playwriting. We operate on the strongly held belief that the future of American theater relies on nurturing playwrights and giving them the artistic support needed to create new work. Since our founding in 1984, we have produced more than 130 new plays, including In Transit by James Allen-Ford, Kristen Anderson-Lopez, Russ Kaplan, and Sara Wordsworth (which debuted on Broadway last season); Horton Foote's The Roads to Home, The Day Emily Married, Harrison, TX, and Dividing the Estate (two 2009 Tony Award nominations); David Ives' All in the Timing (original 1993 production and 2013 revival) and Lives of the Saints; Donald Margulies' The Model Apartment (1995 premiere and 2013 revival); Billy Porter's While I Yet Live; Deborah Zoe Laufer's Informed Consent; Charles Busch's The Tribute Artist and Olive and the Bitter Herbs; Ike Holter's Exit Strategy; Tanya Saracho's Fade; Michael McKeever's Daniel's Husband, A.R. Gurney's Black Tie; Daisy Foote's When They Speak of Rita and Him; Theresa Rebeck's Poor Behavior; Tanya Barfield's The Call; Terrence McNally's Dedication or the Stuff of Dreams and The Stendhal Syndrome; Dan O'Brien's The Body of an American; Danai Gurira and Nikkole Salter's In the Continuum (which went on to tour the U.S., Africa, and Scotland); and Conor McPherson's St. Nicholas (which marked the playwright's U.S .debut). Our productions and artists have received critical acclaim, including numerous Tony, Obie, Lortel, Off-Broadway Alliance, AUDELCO, Outer Critics' Circle, Drama League, and Drama Desk awards and nominations. Primary Stages supports playwrights and develops new works through commissions, workshops, readings, and our education, access, and training programs: The Dorothy Strelsin New American Writers Group, the Marvin and Anne Einhorn School of Performing Arts (ESPA), the Fordham/Primary Stages MFA in Playwriting, Teenwrights, the Free Student Matinee Program, the Internship Program, TixTeen, PS35, and the newly launched Primary Stages Off-Broadway Oral History Project. Through these programs, Primary Stages advocates for our artists, helping them make important-and often transformative-connections within the theater community.
LA RUTA BIOS:
ISAAC GOMEZ (Playwright) is a playwright and dramaturg, recently working as the director of new play development at Victory Gardens Theater in Chicago where he curates the Public Programs series, directs the new play development department, and headed the IGNITION Festival of New Plays. As playwright, he has worked with the Goodman Theatre, Steppenwolf Theater Company, Oregon Shakespeare Festival, Victory Gardens Theater, Jackalope Theatre Company, Pivot Arts, American Theater Company, Chicago Dramatists, Teatro Vista, Definition Theater Company, Greenhouse Theater Center, Sideshow Theater Company, Broken Nose Theater, and Something Marvelous. As dramaturg, he has worked with Victory Gardens Theater, Goodman Theatre, Teatro Vista, Oracle Productions, Strange Bedfellows, and Sideshow Theater Company. He is the Co-Creative Director at the Alliance of Latinx Theatre Artists in Chicago where he runs and is a participant of El Semillero: ALTA Chicago's Latino Playwrights Circle, a Resident Playwright at Chicago Dramatists, an Ensemble Member with Teatro Vista, Artistic Associate with Pivot Arts, Artistic Curator for Theater on the Lake 2017/2018, a steering committee member of the Latinx Theatre Commons (LTC) and an artistic community member at The Hypocrites in Chicago.
Laurie Woolery
(Director) is a director/playwright/educator/producer who has worked at the theaters across the country including
The Public Theater
, Oregon Shakespeare Festival, Yale Repertory, Trinity Repertory,
Goodman Theatre
, Cornerstone Theater Company, and
South Coast Repertory
. Recent projects include the world premiere of the musical adaptation of As You Like It co-created with
Shaina Taub
for Public Works/Public Theater, Aditi Brennan Kapil's Imogen Says Nothing at Yale Repertory and Marisela Trevino Orta's The River Bride at Oregon Shakespeare Festival. Up next is the world premiere of
Mary Kathryn Nagle
's Manahatta at Oregon Shakespeare Festival. Laurie has developed new work with diverse communities ranging from incarcerated women to residents of a Kansas town devastated by a tornado. She creates site-specific work that range from a working sawmill in Eureka to the banks of the Los Angeles River. Currently, Laurie is the Director of Public Works at
The Public Theater
. Laurie is the former Associate Artistic Director of Cornerstone Theater Company and Conservatory Director at
South Coast Repertory
. Laurie teaches at universities across the country and serves on the Board of the Latino Producers Action Network, Latinx Commons and founding member of The Sol Project.
DON'T EAT THE MANGOS BIOS:
RICARDO PÉREZ GONZÁLEZ (Playwright) a loud-mouthed maricón with bacalao on his breath and salsa on his hips, splits his writing time between his stoop garden in NYC and his window garden in LA. His first play, the story of the WWI Christmas Truce In Fields Where They Lay (dir. Brad Raimondo) was hailed by the NY Times as "gripping" and "moving drama." Following that debut, The Sundance Institute selected Ricardo for their Inaugural Writer's Intensive and his Alan Turing Biopic, The Tender Peel, won him an Alfred P. Sloan Grant. He is also an alumnus of the Emerging Writer's Group at The Public Theater and a winner of the MetLife Nuestras Voces national playwriting award. On the Grounds of Belonging, his play about racially segregated gay bars in 1950s Houston, Texas, recently debuted at The Public Theater as part of Public Studio. It's the first in a trilogy that follows a pair of lovers, one black and one white, from the 1950s to the present day, charting the course of Queer Love and racial progress through the decades. Among other things, Ricardo is a sucker for a romance. He was recently commissioned to co-write the script for the feature film The Rest of Us, produced by Mary Stuart Masterson and directed by Linda G. Mills. The Rest of Us tells the story of a campus suicide contagion and the students and faculty who struggle to face it. Dark and surprisingly funny, The Rest of Us takes the topic head on, balancing mental health issues with an uncompromising look at the impact of suicide. Additional writing credits include the drag ball musical Neon Baby (book writer/co-lyricist, Pregones 2013), Ashé, his Puerto Rican style two brothers myth (UP Theater, 2013; Repertorio, 2016; Labyrinth, 2017), his transgender family drama La casa de Ocaso (Asunción Playwriting Competition, 2010), his BDSM drama R.A.C.K., and his short film Losses and Gains about gay male body image. Additional screenplays include an adaptation of the original dystopian novel, the one that started it all, We by Zegeny Zamyatin, and a dark comedy about an ailing mother seeking redemption, I Believe in Angels. His pilots include "Not-For-Profit" (the story of an assimilated Latina lawyer working in immigration rights who discovers she's not Latina enough), "Link" (a modern-day Legend of Zelda pilot), and "Aslyum" (a pilot about mental institutions at the turn of the last century). Works in progress include his comedic play about cultural scapegoating, Name & Blame, Inc., and his play about the cutthroat world of women in academia, The Judgment of Athena.
DAVID MENDIZÁBAL (Director) is one of the Producing Artistic Leaders of The Movement Theatre Company and the Artistic Associate at
Atlantic Theater Company
. Directing credits include: And She Would Stand Like This (The Movement), On the Grounds of Belonging (The Public); Tell Hector I Miss Him(Atlantic); Evensong (APAC); Locusts Have No King (INTAR); Look Upon Our Lowliness and Bintou (The Movement). David is a participant in the Leadership U: One-on-One program, funded by The
Andrew W. Mellon
Foundation and administered by Theatre Communications Group. He is a Founding Member and Artistic Producer of The Sol Project and member of the Latinx Theatre Commons. Alumnus of The Drama League Director's Project,
Lincoln Center Theater
Director's Lab and NALAC Leadership Institute. He is a member of the 2017 artEquity Facilitator Training Program.
www.davidmendizabal.com

Related Articles View More Off-Broadway

Stories

Shows
More Hot Stories For You