Photo Flash: 'The Office' Hair Supervisor Kim M. Ferry Visits THE OFFICE: A MUSICAL PARODY
The cast of The Office! A Musical Parody had a welcome visitor recently when Kim M. Ferry stopped backstage to offer up some of her insider knowledge of the iconic television show. Ferry worked as the Hair Department Head for "The Office" for all nine seasons at NBC. She took over the hair chair and spent time shaping, braiding and combing the locks of Michael Santora (Dwight), Katie Johantgen (Angela Martin), Taylor Coriell (Pam Beesly) and Ani Djidjiran (Kelly Kapoor).
"A little dream I never knew I had came true this Sunday in the form of Kim M. Ferry," said Taylor Coriell who plays Pam in the musical. "Kim told us all about the good ol' days at Dunder Mifflin, and best of all, she brought me two of Jenna Fischer's barrettes from her kit!"
Kim M. Ferry had this to say of her visit, "I worked on 'The Office' for all nine seasons. I lived this show and I can honestly say that I loved the musical! I fully support this wonderful show and I hope it has continued success and that fans make the time to go see it!"
The hilariously loving lampoon of the beloved television that Mashable calls a "boisterous, rejuvenating escape from reality that'll fill the void in your heart," The Office! A Musical Parody features a book and lyrics by Bob and Tobly McSmith and music by Assaf Gleizner.
The Office! A Musical Parody highlights a typical day at Scranton's third largest paper company, Dunder Mifflin. For no logical reason, a documentary crew begins filming the lives of the employees in an immersive parody experience where audiences "work" with all their favorite officemates.
Directed and choreographed by Donald Garverick, the cast of The Office! A Musical Parody features Sarah Mackenzie Baron as "Michael Scott," Michael Santora as "Dwight Schrute," Tom McGovern as "Jim & Andy," Taylor Coriell as "Pam & Erin," Katie Johantgen as "Angela & Others," Rebecca Mason-Wygal as "Phyllis, Meredith, and Others," Ani Djirdjirian as "Kelly & Others," and Kevin Bruce Harris as "Stanley & Others,"
The design team of The Office! A Musical Parody includes scenic designer Josh Iacovelli, lighting designer Alex Stevens, sound designer Matthew Fisher, and costume designer Dustin Cross. Music direction is by Tegan Miller.
The Office! A Musical Parody is produced by Right Angle Entertainment. For more information, please visit: www.theofficemusicalparody.com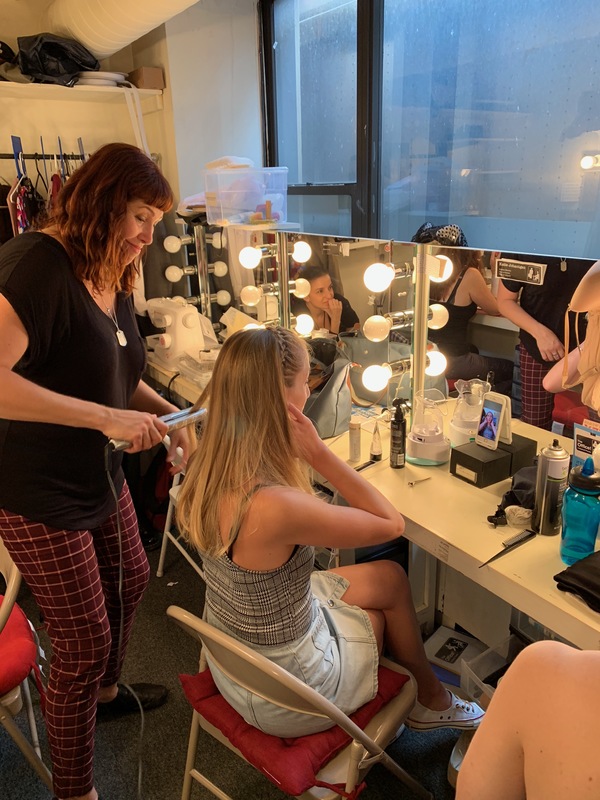 Katie Johantgen and Kim M Ferry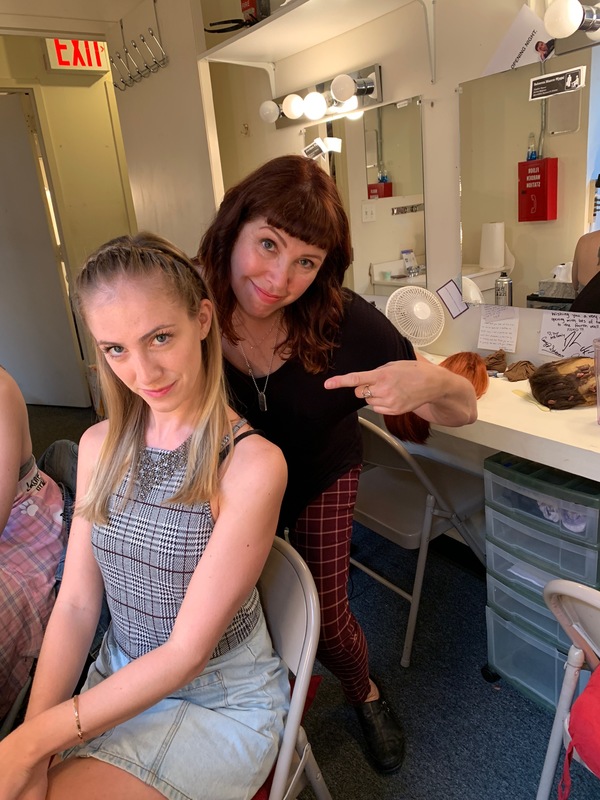 Katie Johantgen and Kim M Ferry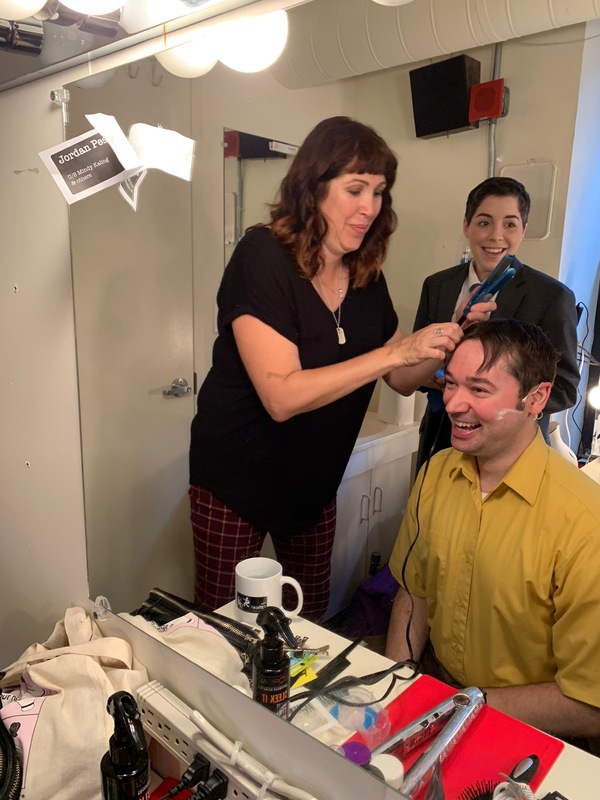 Kim M Ferry, Michael Snatora, and Sarah Mackenzie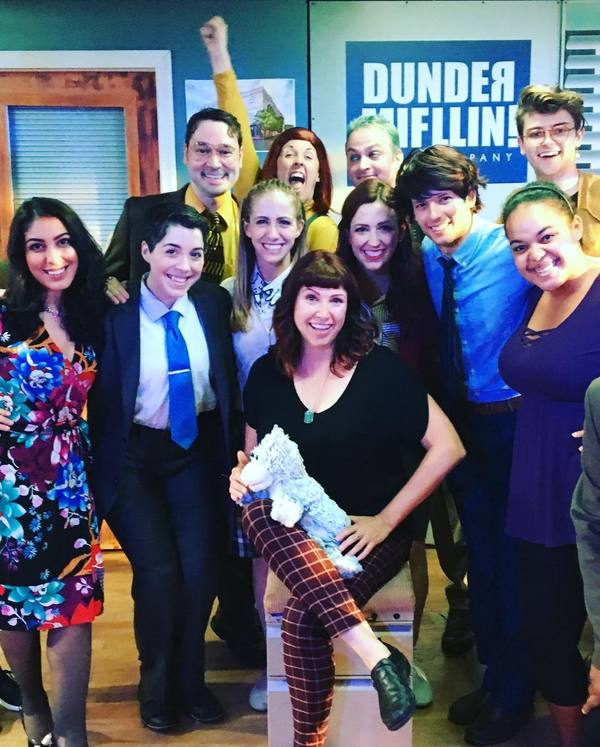 Kim M Ferry and the Cast of THE OFFICE: A MUSICAL PARODY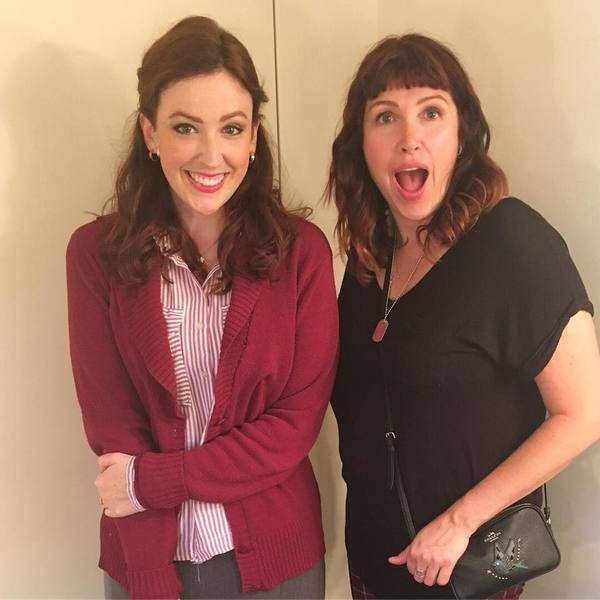 Taylor Coriella and Kim M Ferry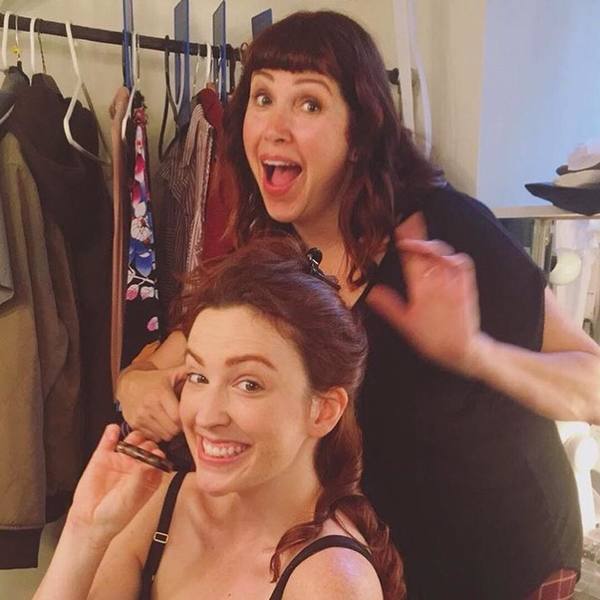 Taylor Coriella and Kim M Ferry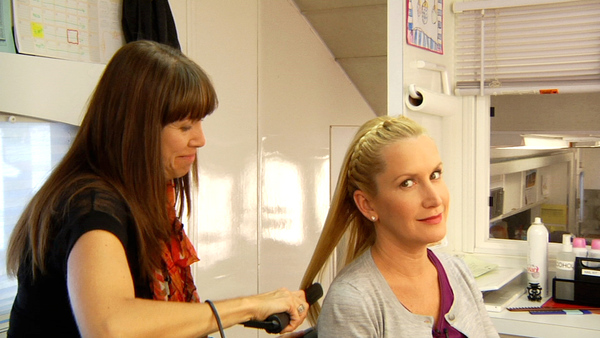 Kim M Ferry and Katie Johantgen