Latest News on Tom McGovern
Stage Credits
Once
  [US Tour]
North American Tour, 2016
Guy (Understudy)
Andrej (Understudy)
Emcee (Understudy)
Tom McGovern News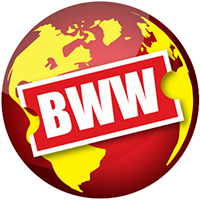 Chelsea Music Hall Announces Lineup Of Shows & Events Presented By THE NEW YORK COMEDY FESTIVAL
by A.A. Cristi - Sep 23, 2022
For the 2nd year, Chelsea Music Hall joins the New York Comedy Festival as an official venue hosting 13 shows with over 50 comedians taking the venue's stage, including Janeane Garofalo, Larry Owens, Ian Lara, Seth Herzog, Alex English, Josh Adam Meyers and Sam Morrison between November 7th and 13th, 2022.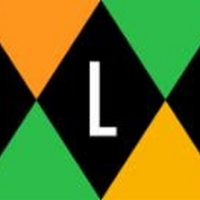 Michael Blackson, Sam Jay, Gary Owen, Liza Treyger And More To Bring The Laughs To Carolines On Broadway In August
by A.A. Cristi - Jul 28, 2022
​​​​​​​Carolines on Broadway, New York City's premier comedy venue, announces its talented line-up for the month of August, with headliners Michael Blackson, 'The African King of Comedy,' from Amazon Prime's Coming 2 America, August 4 - 6; Sam Jay, star of HBO's Pause with Sam Jay, August 12 - 14; Gary Owen, from his Showtime stand-up special 'Black Famous,' August 18 - 20; and Liza Treyger, as seen in the film, The King of Staten Island, August 26 - 28.
Colin McCredie and Tom McGovern Join OH WHEN THE SAINTS!
by Stephi Wild - Apr 26, 2022
Perth actors Colin McCredie and Tom McGovern have signed up to Perth Theatre and St Johnstone Football Club's Oh When The Saints - the play that puts the team and its fans centre stage.
VIRAL LIVE WITH SARAH HESTER ROSS To Debut At Notoriety Live, February 10
by A.A. Cristi - Jan 18, 2022
Sarah Hester Ross returns to Notoriety Live on Thursday, Feb. 10 to launch an all-new show, "Viral LIVE with Sarah Hester Ross." The multi-talented musical comedian and TikTok star will host the alt-comedy variety show, which features viral sensations brought to audiences live on stage every other Thursday through March 24. 
Carolines on Broadway Announces October Schedule Of Events Featuring J.B. Smoove, Tom McGovern & More
by Chloe Rabinowitz - Oct 1, 2021
Carolines on Broadway has announced its talented line-up for the month of October, with headliners David A. Arnold, from his Netflix stand-up special 'Fat Ballerina,' October 1 and 2; Bassem Youssef, 'The Jon Stewart of the Arab World,' star of the documentary film Tickling Giants, October 7 - 9; and more.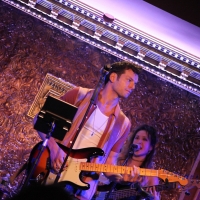 BWW Review: Tom McGovern Debuts Some Of His "Dumb Little Songs", Leaving Everyone in Stitches With His LIVE AT FEINSTEIN'S/54 BELOW
by Bobby Patrick - Sep 17, 2021
Not to sell him short on his verbal funniness, as Tom's spoken comedy keeps everything moving at a hilarious clip between the funny songs.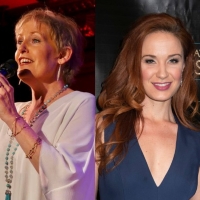 Liz Callaway, Sierra Boggess, Kelli O'Hara, WRITE OUT LOUD and More Announced for September at Feinstein's/54 Below
by Chloe Rabinowitz - Sep 3, 2021
Next month, FEINSTEIN'S/54 BELOW, Broadway's Supper Club & Private Event Destination, will present some of the brightest stars from Broadway, cabaret, jazz, and beyond.
Perth Concert and Perth Theatre Reopen With A Full Autumn Programme
by Stephi Wild - Aug 20, 2021
Perth Concert Hall and Perth Theatre will finally reopen to audiences this autumn after their COVID-imposed closure with a full programme of concerts, theatre and community activities, including Perth's much loved family panto! Truly offering something for everyone, the venue reopenings mark a major step forward in their return to normality.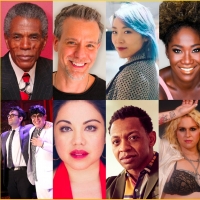 Feinstein's/54 Below To Reopen June 17; Upcoming Concerts to Feature Andy Karl & Orfeh, Andre De Shields, Alice Ripley & More!
by Chloe Rabinowitz - May 17, 2021
After a 15-month shutdown due to the COVID-19 epidemic, proprietors Steve Baruch, Richard Frankel, and Tom Viertel have announced that "Broadway's Supper Club" Feinstein's/54 Below will reopen its iconic red door for live performances on June 17, 2021.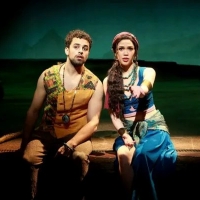 BWW Feature: 5 Shows I'd Most Like To See When Theatre Returns
by Fiona Scott - Jul 23, 2020
While I've enjoyed live-tweeting and reviewing some of the online theatre we've been granted in recent months, it would be nice to get back into a theatre one day. This could be as early as next month from what the UK Government is currently advising. Below are a few of the things I had been looking forward to seeing this year a?" and maybe I'll get to see them in 2021!