Photo Flash: The Bells Are Ringing! First Look at David Spadora, Lenny Wolpe, Robin Skye and More in MARRY HARRY at York Theatre Company
The York Theatre Company, dedicated to the development of new musicals and the preservation of musical gems from the past, presents the Off-Broadway premiere of the new musical Marry Harry, with book by Jennifer Robbins (Hudson River Blues) and music and lyrics by Dan Martin and Michael Biello (In My Body, The Cousins Grimm). Performances began April 25, 2017 at for a limited engagement through Sunday, May 21, 2017 at the York Theatre Company at Saint Peter's (entrance on East 54th Street, just east of Lexington Avenue). Opening night is Thursday, May 4, 2017, and BroadwayWorld has a first look at the cast in action below!
Directed and choreographed by York favorite Bill Castellino (Cagney, Storyville), and with music direction by Eric Svejcar (York's Berlin to Broadway with Kurt Weill and You're a Good Man, Charlie Brown), the seven-member cast features Ben Chavez (Bombshell), Morgan Cowling (The Phantom of the Opera), Jesse Manocherian (The Baker's Wife at Gallery Players), Claire Saunders (Barrington's Theatre's The Pirates of Penzance), Robin Skye (Parade), David Spadora (ValueVille), and Lenny Wolpe (York's Dear World).
The York Theatre Company continues its 2016-2017 season with the New York premiere of the new musical Marry Harry, a romantic comedy set in New York's East Village, about two people on the verge of 30 whose family ties hold a little too tightly - Little Harry, a cook at his father's failing neighborhood restaurant with dreams of becoming a great Italian chef, and Sherri, who works for her controlling mother's real estate office but longs for something more. When their whirlwind romance sets their parents on edge, Harry and Sherri must attempt to find their own ways in life. Marry Harry cooks up ideas of family loyalty, marriage, love, and food with a side of humor, heart, and just the right amount of spice.
The creative team includes James Morgan (set), Tyler Holland (costumes), and Paul Miller (lighting). The Production Stage Manager is Bethany Ellen Clark with Stage Manager Shanna Allison.
Photo Credit: Carol Rosegg

David Spadora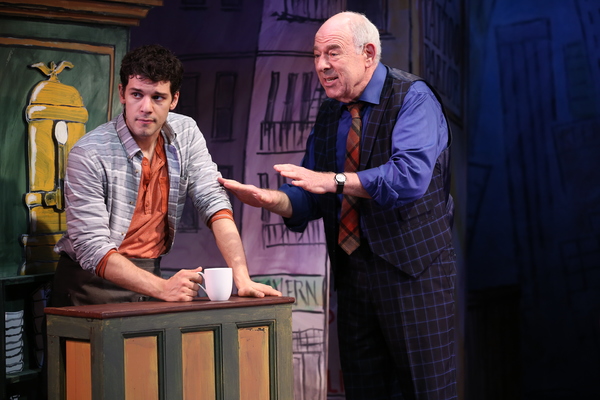 David Spadora
,
Lenny Wolpe
Ben Chavez
,
Jesse Manocherian
,
Claire Saunders
David Spadora
,
Claire Saunders
,
Jesse Manocherian
(rear),
Lenny Wolpe
,
Ben Chavez
Jesse Manocherian
,
Lenny Wolpe
,
David Spadora
,
Ben Chavez
,
Claire Saunders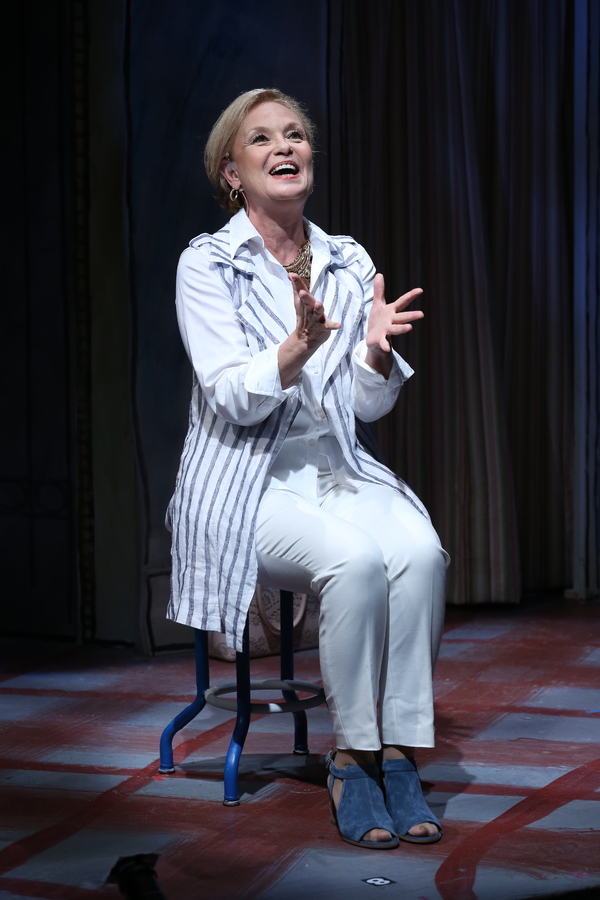 Robin Sky
e
Morgan Cowling
Jesse Manocherian
,
Claire Saunders
,
Ben Chavez
Top:
Claire Saunders
,
Ben Chavez
,
Jesse Manocherian
, with
David Spadora
(below)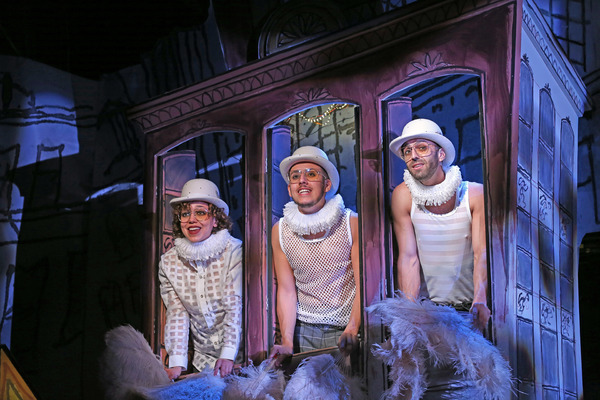 Claire Saunders
,
Ben Chavez
,
Jesse Manocherian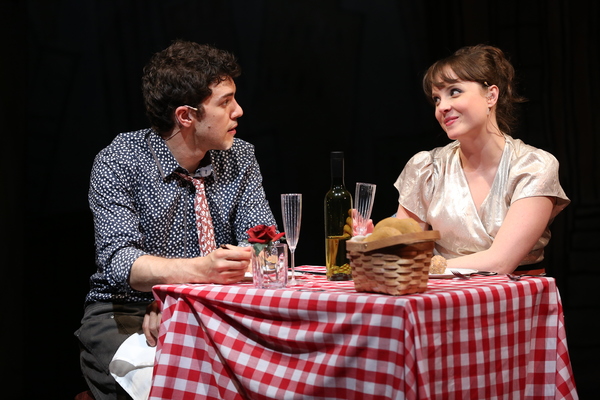 David Spadora
,
Morgan Cowling
David Spadora
,
Morgan Cowling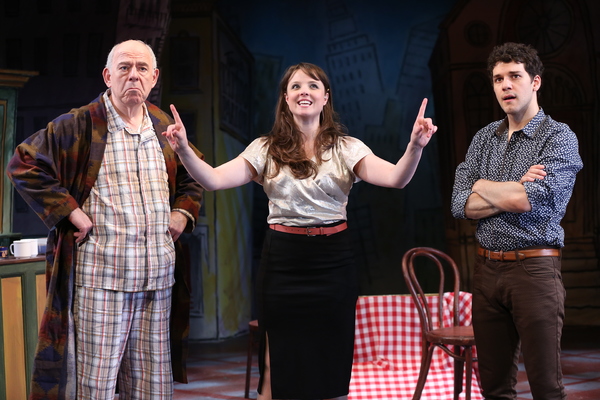 Lenny Wolpe
,
Morgan Cowling
,
David Spadora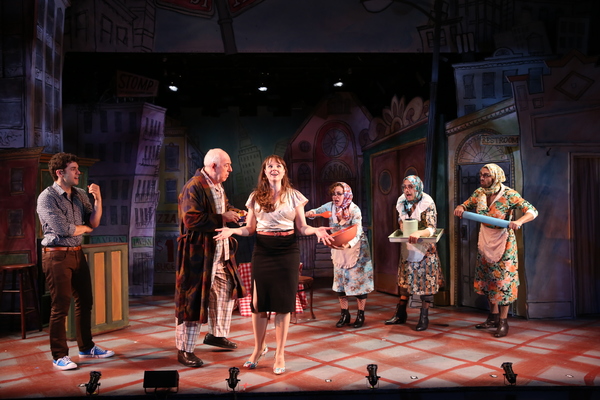 David Spadora
,
Lenny Wolpe
,
Morgan Cowling
,
Claire Saunders
,
Ben Chavez
,
Jesse Manocherian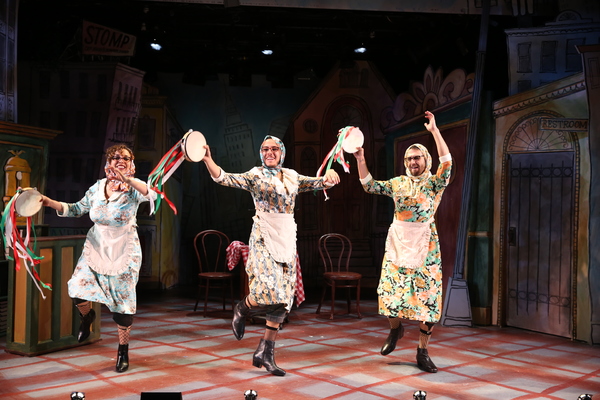 Claire Saunders
,
Ben Chavez
,
Jesse Manocherian
Robin Sky
e,
Morgan Cowling
,
David Spadora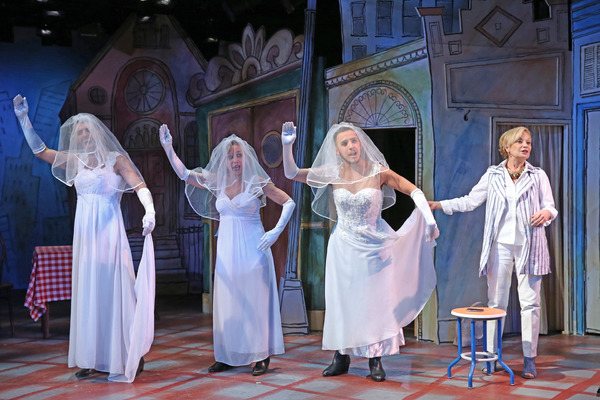 Jesse Manocherian
,
Claire Saunders
,
Ben Chavez
,
Robin Sky
e