Photo Flash: Signature Theatre's MEDIEVAL PLAY Conducts First Rehearsal
Signature Theatre (James Houghton, Founding Artistic Director; Erika Mallin, Executive Director) presents MEDIEVAL PLAY, written and directed by Kenneth Lonergan, begining Tuesday May 15 for a Thursday, June 7 opening night in The Irene Diamond Stage at the Company's new Frank Gehry-designed home The Pershing Square Signature Center (480 West 42nd Street between 9th and 10th Avenues).
See photos from the company's first rehearsal, which took place April 17, below! The rehearsal photos feature C.J. Wilson, Heather Burns, Tate Donovan, James Houghton, Kenneth Lonergan and Erika Mallin.
Two French mercenary knights set out on a quest for relative moral redemption against the classic comic background of late 14th century ecclesiastical politics. A story of friendship, love, noble feats of arms, indiscriminate brutality, the progressive refinement of medieval table manners and the general decline of the chivalric ideal at the onset of the Great Papal Schism of 1378.
The show stars Anthony Arkin, Heather Burns, Tate Donovan, Kevin Geer, Josh Hamilton, and David Pittu, Halley Feiffer (The House of Blue Leaves, Tigers Be Still) and C.J. Wilson (Edward Albee's The Lady From Dubuque, Festen).
The design team includes Walt Spangler (Scenic Design), Michael Krass (Costume Design), Jason Lyons (Lighting Design), David Van Tieghem (Sound Design) and J. David Brimmer (Fight Direction). The production stage manager is David H. Lurie.
Single tickets are now on sale for MEDIEVAL PLAY at the Signature Theatre Box Office (212-244-7529) and at signaturetheatre.org. Tickets are also on sale for Athol Fugard's MY CHILDREN! MY AFRICA! and Will Eno's TITLE AND DEED.
Tickets to the initial runs of all productions of Signature's Inaugural Season at The Pershing Square Signature Center are $25, part of the groundbreaking Signature Ticket Initiative: A Generation of Access, a program that guarantees affordable and accessible tickets to every Signature production for the next 20 years. Serving as a model for theatres and performing arts organizations across the country, the Initiative was founded in 2005 and is made possible by lead partner The Pershing Square Foundation and founding sponsor Time Warner, Inc., with additional seed support provided by the Ford Foundation, Margot Adams, the Rockefeller Brothers Fund, and the New York City Department of Cultural Affairs.
Photo credit: Gregory Costano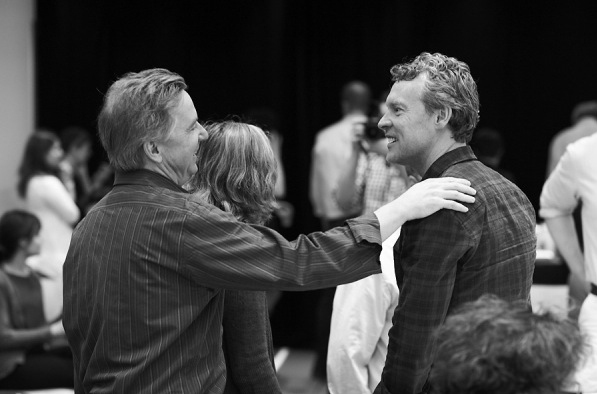 James Hougton and Tate Donovan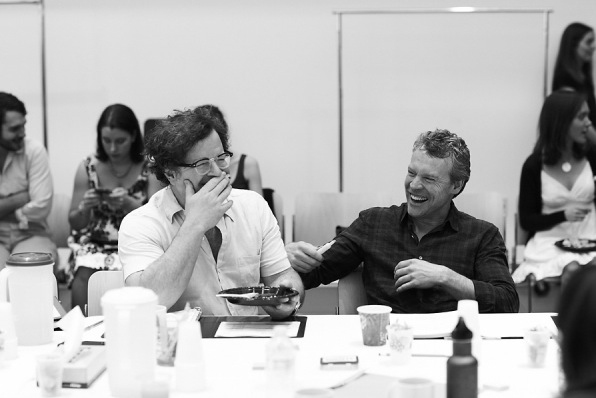 Kenneth Lonergan and Tate Donovan

Tate Donovan

Josh Hamilton and Erika Mallin

Heather Burns

Kenneth Lonergan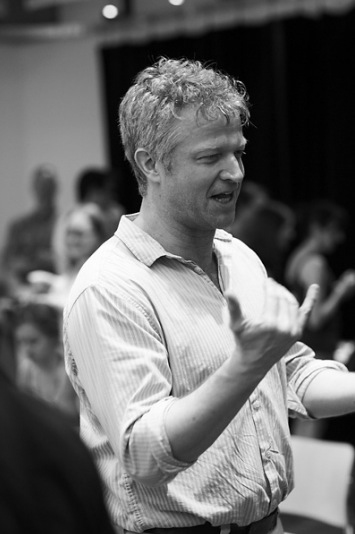 C.J. Wilson

Featured at the Theatre Shop
T-Shirts, Mugs, Phone Cases & More
Related Articles
More Hot Stories For You