Photos: RANDY WRITES A NOVEL Celebrates Opening Night Off-Broadway
RANDY WRITES A NOVEL opened Off-Broadway on Monday, April 23 at Theatre Row. The critically acclaimed show played to a sold-out house and runs until June 9.
He has headlined with Neil Patrick Harris at Montreal's Just For Laughs, won Outstanding Show at the Melbourne Comedy Festival, starred on his own Netflix show in the UK, and been nominated (controversially) for the Australian equivalent of an Emmy. Now felt-faced comedy sensation RANDY sets his sights on conquering the US with the premiere of RANDY WRITES A NOVEL beginning April 18 at Theatre Row's Clurman Theatre.
After being married, divorced, arrested, kidnapped and thrown from a moving hovercraft, occasionally sober entertainer Randy has just written his first novel and he wants to share a staged reading of it with you. Cursed with stage fright, he begins rambling and ends up sharing a memorable - and very funny, not to mention very adult - discourse on everything from Buddhist thought to the wisdom of McDonald's home delivery service to whether Hemingway's artistic genius was enough to compensates for him being a terrible human being. Randy may share the complexion of Barney the Dinosaur, but RANDY WRITES A NOVEL promises to leave you questioning the meaning of life.
"I should add a disclaimer," notes Randy. "This show is not some f****** life-changing, huge philosophical insight into the world and everything in it. It's just a few ideas. I'm not solving any of the world's problems."
In the past thirteen years Randy has given birth to half a dozen critically acclaimed solo shows. He has appeared at Fringe and Comedy festivals from Edinburgh to Hong Kong, Galway to Montreal, Singapore to Sydney and almost everywhere in between. He has hosted galas, recorded specials, performed a few times at The Sydney Opera House, released an album and a couple of DVDs, been nominated for two ARIAs (Australian Grammys) and featured on the Neil Patrick Harris Gala at the 2015 Montreal Just For Laughs Festival. In 2010 Randy joined forces with comedian Sammy J to create Ricketts Lane, which won Best Show at the Melbourne International Comedy Festival and went on to become a television series of the same name, airing on ABC TV in Australia, Seeso in the US and Netflix in the UK. Randy's role in Sammy J & Randy in Ricketts Lane earned him an ACTAA (Australian Emmys) nomination for best performer in a comedy series in 2015. In 2016 Randy Writes a Novel was nominated for best comedy at The Edinburgh Fringe Festival and went on to a season at the Soho Theatre in London as well as the 2017 Montreal Just For Laughs Festival, where Randy also appeared on the Jane Krakowski Television Gala.
RANDY WRITES A NOVEL runs April 18 - June 10 at Theatre Row's Clurman Theatre (410 West 42nd Street, between 9th and 10th Avenues). Performances are Tuesday - Thursday at 7pm, Friday & Saturday at 8pm, and Sunday at 3pm. Running time is 75 minutes. Tickets are $81.25, available at 212-239-6200 or visit www.telecharge.com.
More info available at www.randywritesanovel.com
Photos by Hershey Miller.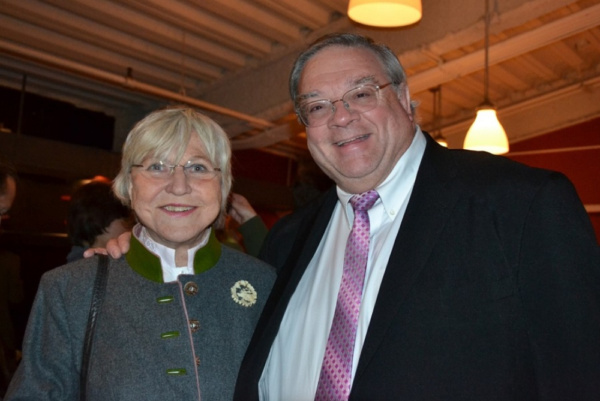 Astrid Horan - Roger Cooper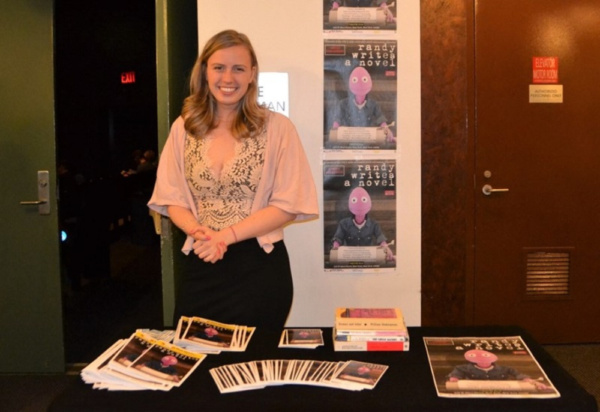 Catherine Ann Taylor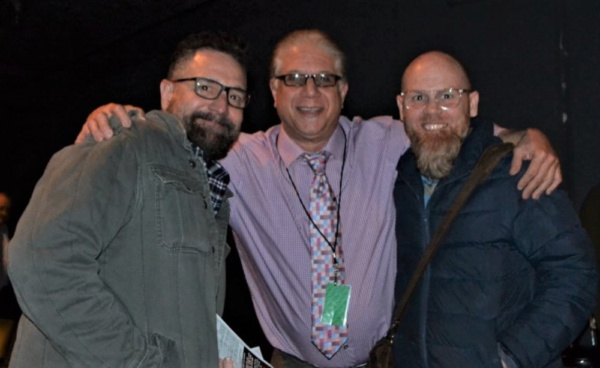 Joe Marshall - Adam Weinstock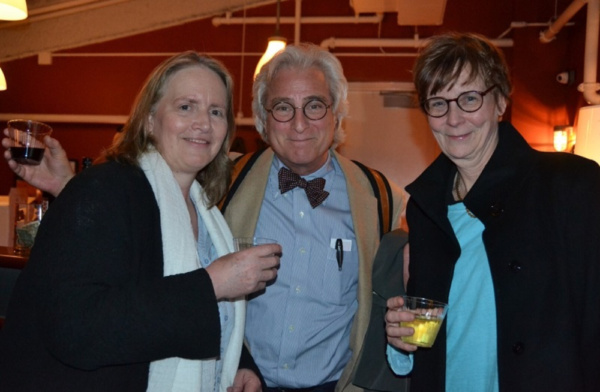 Dina Janis - John Gould Rubin - Laura Hughes

Jodi Goodman - Nancy Friedman

Alice Jankell - Pamela Weiler Grayson